These days, everything is at your fingertips. Every piece of information a consumer could possibly need to aid purchasing an item, investing, or hiring a partner can be found online with a simple search query on your favourite search engine. Want to know the best flower shop in town? No problem. Or perhaps you're looking for a trustworthy business partner to help you with your company's PR or digital presence (shameless LEWIS plug).
Whatever the need or want may be, you probably start this process like anyone else: navigating to good ole' trustworthy Google.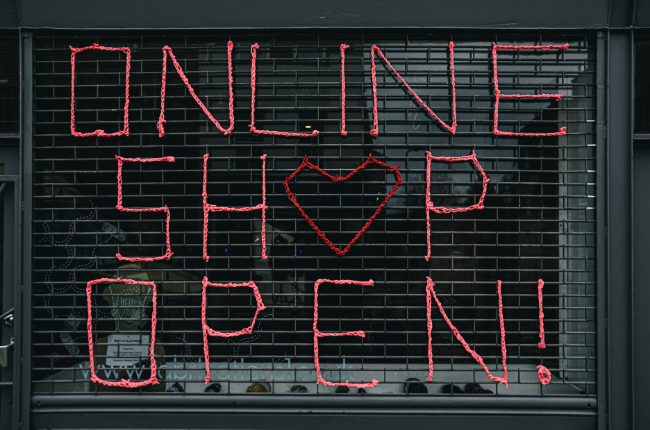 Related: Google Announces Core Web Vitals Ranking Factor
Google's Role in Your Business' Reputation
The results Google generates are based on that algorithm you always hear about. Google takes time to crawl all of the content on the world wide web and decides, based on numerous factors, what results would make the most sense to show.
Now imagine this scenario: you're a business owner of a custom flower shop and a potential customer conducts a local search on their mobile device like "flower shop near me" and/or other relevant keywords. Your business profile pops up in the search engine results (knowledge graph), and all your company's information is, well, WRONG. The ultimate nightmare. Even worse, because the profile wasn't claimed by you. Google decides it's the best customer experience to recommend similar businesses — like your competitors. YIKES! This potential customer is now frustrated after calling the wrong number 3 times or using directions to the wrong address that your flower shop's brand image is now forever tarnished in their eyes. Bye-bye potential client.
Welcome to online reputation management (ORM), the game you didn't even know you were playing!
Because business profiles like this on Google exist, you can expect that other data aggregator sites have the same incorrect information. Your tally of profiles to maintain just jumped up by at least 10. Not to mention, social media accounts. Feeling overwhelmed yet?
Make or Break A Good Reputation
According to SEMrush, "the lack of management of your online reputation can actually cost you your customer base. As 81% of buyers do some online research before making a purchase, the way you appear online is the make-it-or-break-it factor in their final decision. And your online reputation is really a business-quality check with 88% of consumers reading reviews to determine if your business is reliable enough."
Let's say you decide not to work online reputation management into your digital marketing strategy and take the "who cares" approach or the "if someone really wants flowers from my shop, they will find me." That works for some people who may already have a decent level of brand awareness built for their business. Although, there have been instances in which well-known companies fail due to poor management of what lives online that pertains to their business. Remember some of these?
United Airlines lost over $1 billion in market value after a video of a passenger being violently forced away from an overbooked flight went viral. The video earned over a million mentions a day and over 100 million views. The CEO of United Airlines was accused of failing to deal with the situation and the lack of PR crisis management.
Nestlé also faced a notorious failure in online reputation management when they were publicly accused by Greenpeace of harmful environmental practices. While Nestlé failed to react to the rising social media crisis, the situation was worsened by Nestle's request for YouTube to remove the Greenpeace video. In the aftermath, the company was forced to temporarily shut down its public page as people started posting the altered version of their Kit Kat logo all over the web.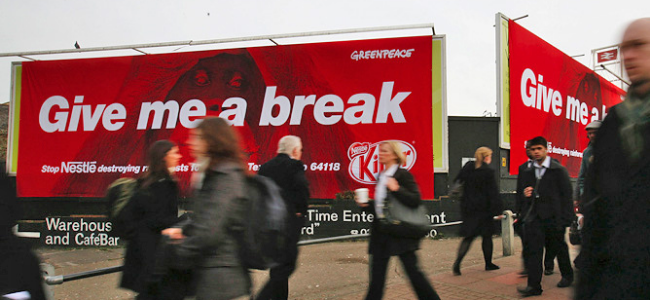 Forming Your ORM Strategy
Things didn't pan out well for United Airlines or Nestle, and you can't always control what information hits the media — but what you can do is control what you can control. Let's chat about what those elements are:
1.   Get Started IMMEDIATELY
Hire a company to help or manage in-house. Whatever you do, just start your reputation management strategy as soon as possible. Building reviews and ratings are important but can be worthless if your brand reputation is compromised. Then you find yourself having to work overtime to rebuild the trust your customers have in your brand, regardless of the reviews or ratings you've accumulated. You're casting all of this information to a much wider audience than you may realise. So, ensure your target audience trusts you, and your name is protected.
Chris Silver Smith shares his insight on Searchengineland.com:
"Online reputation management and repair has been a burgeoning segment of online marketing for years. My company has worked on numerous cases of reputation repair, and it's quite clear to me that if a business doesn't invest in developing their online presence and reputation proactively, they will more than likely pay considerable costs later in terms of lost revenues, repairing abrupt damage, and developing out the presence they neglected."

"For businesses tied closely to the identities of their proprietors/founders, the names of their executives may be another area of reputation that needs to be managed proactively. I've run across a good many executives who desire to keep a low profile and thus have avoided all forms of social media out of a desire for privacy. Again, with zero assets built around the executive's name, they may be a sitting duck for some reputation damage the instant someone decides to take them down a notch."
2.   Accuracy and Consistency are KEY
Claim those big listings like Google+, Bing, Yelp, Facebook, Twitter, etc. — these are trustworthy and highly used. Make sure your information is always up-to-date on these listings and don't forget to check that the info on your website matches. If there is a wrinkle in the correlation between info on your business website and listings, your listing will become that much less reputable in the eyes of search engines like Google — making the information you provided less likely to populate in search results.
"For many B2B, high-tech and professional types of businesses, having executives and employees integrate with LinkedIn may be valuable. For visually-oriented products, using Pinterest, Instagram and Flickr may be needed. And, most businesses will benefit from some number of videos shared through sites such as YouTube and Vimeo." – Search Engine Land
Treat your social media channel like any information hub. It needs to be accurate and consistent, too. When these search engines crawl the world wide web to extract information, they will see that you are consistent in your online presence and reward you in ways like better domain authority.
3. Customers Will Be Customers & They're Always Right
Now that the cat is out of the bag with these online profiles, many people use an online profile or review site to complain about an experience and catch the attention of those managing ORM, in hopes of righting some wrongs or getting free stuff (sad, but true). If your brand receives this negative content, make sure to keep your "customer service hat" on. Here are some best practices that are often forgotten when we are behind computer screens.
You get a negative review: This is not the end of the world. A bad review WILL happen more than once. Instead of fighting the customer, acknowledge the frustration and encourage the conversation OFFLINE! Remove all emotions and remember the customer is always right (even if they aren't). Have them call you directly, in a response like the following:
"Hello, Jane Doe – thank you for leaving this review. We sincerely apologise for the frustration you are facing and truly value your feedback. In hopes of understanding this issue more, please feel free to contact (someone of high authority)."
This gets the customer offline and allows 1:1 time to understand the issue and potentially find a resolve. If all goes well and you feel it's appropriate, you can ask them to remove their negative comments or change their rating.
You get a positive review: Great job! But we're not done here yet. Respond to the happy customer and show them that you genuinely care and appreciate them "taking the time to leave such a kind review. We can't wait to have you back at the flower shop – until next time!".
ORM and customer service go hand-in-hand. If you want a prime example of customer service, check out Chewy.com. They've been known to randomly send handwritten holiday cards (actually handwritten!), as well as custom portraits of their customers' pets. Now THAT is what we call maintaining your brand's reputation with excellent customer service.
All in all, ORM online reputation management takes a bit of organisation, finesse, and patience. Managing ORM includes many facets like SEO (making sure you can be found), a consistent content marketing strategy and social media profile (is the info accurate and constantly updated to match the website to ensure consistency?), and lastly, reputation monitoring through online reviews and ratings (manage what others see in terms of your customer service). With a firm grasp on these facets and best practices, you are well on your way to properly maintaining an effective online presence.
Looking for next steps to build and maintain a positive reputation for your brand? Reach out to our digital experts and see how LEWIS can help your next ORM campaign.