On average, people still watch television more than thirty hours a week. That may sound like a lot, but the average has been falling for years. The younger generation in particular continues to move away from watching conventional television and are spending more time online. The average time spent online is now 3 hours per day, compared with 2.1 hours watching television, a recent survey shows.
As online is slowely overtaking TV among young people, it makes sense for brands such as adidas that focus on a young demographic to diverge their attention to the online space. It is much more beneficial to the company to spend budget on platforms where their target audience is located. Besides, adidas wants to focus on online sales. The customer journey is much more measurable when focused on online advertising. After all, the brand will be able to measure where sales are coming from, and can optimise the campaign in real-time. This can be achieved, for example, by making use of A/B-testing or targeting a specific group on social media. TV advertising is still a blunderbuss effort with the hopes of increasing purchases.
Since adidas already has a huge brand awareness, this is a more logical step for them than for, let's say, a start-up or company with a more local focus. Besides, adidas has a lot of sponsorships, so the brand will still appear on TV.
I do think that other (large) brands will follow soon as well. When you look at the budgets being spent on marketing, it is clear that companies are increasingly committing larger parts of their budgets to online.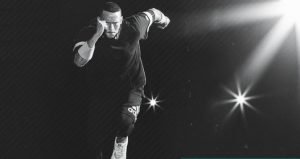 TV to YouTube
The classic medium of TV is (slowly) changing and we see a shift to (and cooperation with) online. For example, vloggers are influencing the way linear TV programs are made, and some major broadcasters are creating shows especially for YouTube. In fact, YouTube is even launching a TV service in the US.
According to research from Zenith, online advertising spend will surpass TV in 2017 for the first time ever. Also, given the decline in the number of TV viewers, this will be a logical step for many brands. However, among 50-64 year olds the number of TV viewers will remain the same, so for those brands trying to reach this target audience, TV advertising will still be the most logical step.
But what about those pretty adidas commercials? Those can still be watched on YouTube.