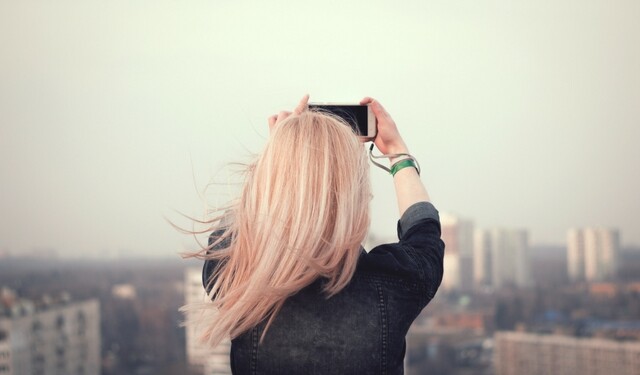 These are the key features of the Russian market:
1. No to Facebook
The most popular social network in Russia is not Facebook (with more than 30 million users), but a national counterpart, Vkontakte (with more than 149 million users). Despite its weaker performance, all innovations in Russian social networks are based on the experience of Facebook, which technically is named the perfect social network, even in Russia. Vkontakte has taken the lead with ages 20+ due to its free video and audio content, more active promotion and a simple interface. There isn't a social network in the world that can provide free content like Vkontakte.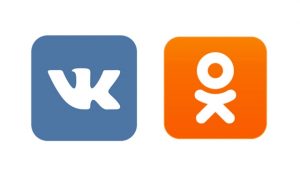 2. Odnoklassniki
The regional leader in Russia is the local social network Odnoklassniki (with around 50 million users), which first appeared and became popular among users in Russia more than 35 years ago. Its most distinguishing characteristics include no bots due to its technical platform, high engagement rate and core audience (40+ regions of Russia). If your targeted audience isn't limited to Moscow and Saint Petersburg, it's time to look for your clients on Odnoklassniki.
3. Advertising Opportunities
Before launching an advertising company in Russia, you need to know the advertising opportunities of Vkontakte and Odnoklassniki: deep regional targeting, advertising networks inside the social network, cross posting in the communities with more than one million users, and targeting Russian companies and positions with specific features.
4. Yes to Instagram
There's no Pinterest in Russia which makes Instagram (with more than 26 million users) the most active social network for visual promotion. Due to some historical factors involving the development of the country and the mindset change of the 90s, Instagram is used by the youth, small businesses with hand-made goods (craftsmen) and fashionistas.
5. Bloggers
Russia has a fair number of bloggers ranging in popularity. Due to high organic reach (20%) compared to Facebook and VK (2.5%), the majority of bloggers are on YouTube and Instagram:
https://www.instagram.com/maria__way/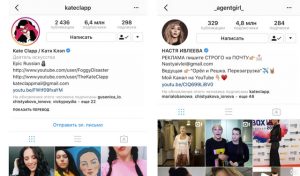 6. Social No's
The least popular social networks in Russia are Moy Mir, Google+ and Twitter. It's connected to the fact that advertising is not available on Twitter and Google+ as well as overall obscurity for the majority of Russians (Twitter is in the cold due to its character limit, Moy Mir is a copy of Odnoklassniki).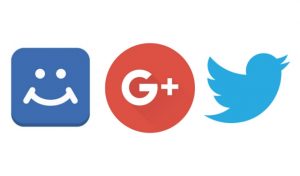 7. No to LinkedIn
LinkedIn, a very popular social network, hasn't found its followers in Russia. Only a limited number of users who communicate with foreign colleagues as well as HR specialists had been using it before it was blocked in 2016.
8. Different Network Uses
Russians use different social networks in different ways. Odnoklassniki users rarely open it but spend a good amount of time on it and are quite active. Vkontakte users are on it very often but the visits are short. As for the monthly page views, Odnoklassniki is the definite leader by a factor of more than 1.7 compared to Vkontakte. Interestingly enough, the views of national social networks are greater than the ones of Facebook and Twitter combined.
9. The Mindset
Russian mindset determines the online presence of Russian users and explains their unique character. Compared to Europeans, Russian users are more shy and insecure. That's why they are more likely to consume content and not create it. For example, Russians take less selfies and create less videos, but they actively like and repost. Because of this factor, in order to gain more followers, the content format will be a more successful tactic than a selfie tactic.
10. Time Zones
Do not forget that Russia is a huge country with 11 time zones. Thus, posts should be uploaded according to the time of the region with major audience.
11. User Pluralism
Russia is a multinational, multiethnic country full of diverse mindsets and other peculiarities. While choosing a news hook for themed posts, it's necessary to take user pluralism into account.
12.  Copywriting
Russian is complex and diverse. The language has numerous shades and meanings. A foreign company can easily make mistakes trying not to get lost in translation. That's why it's highly recommended to hire an educated native for writing texts.
13. Content
There are a handful of good quality content resources. Despite expansive opportunities, many fields experience weak and ineffective promotion tendencies. It's related to the few resources available for creation of quality content; it's difficult to find useful studies and relevant numbers.
14. SMM
Many companies use shadow tools for SMM promotion, which affects the market. Such tools include the purchase of bots and offers, the purchase of likes to posts, posting negatives in groups, cheating reviews, etc.
So there you have it! 14 insider insights for social media marketing in Russia. Do you have any experience marketing in Russia? Comment below. Do you have a need for social media marketing in Russia? Contact us.
About the author:
Damir Feyzullov is the digital and social media director at PR Partner, an agency that is part of the LEWIS+ Partner Program.