No-one can argue that online video hasn't become huge over the last ten years or so. Mark Zuckerberg has said that the future of Facebook and Instagram is video, and apparently 80% of all traffic on the internet will be video by 2021. That last stat is obviously aided by the fact that we can stream higher and higher bandwidth videos which use up more data, but the point is that video is on the increase. The big question, however, is how will video evolve over the coming years? What exactly does the future hold for video?
Let's start by looking 5-10 years into the future.
Screens will change. There will likely be less actual screens and more virtual screens. At the moment we're mostly stuck with the legacy rectangle that stems from the early days of cinema. This rectangular shape, in slightly different aspect ratios, has been our primary viewing window in cinema and on TV over the years. Eventually, however, flat 2D screens will be considered boring and dull. AR and VR will be much more mainstream, pico projectors will be embedded into products to allow projection onto any surface, and curved, flexible screens will be widely used, all of which can change how videos are shot and designed.
AR and VR
Augmented Reality and Virtual Reality are obviously terms that are banded about by many people now. Some say they are amazing, whilst others say they are just hype at the moment. Both viewpoints are true as it's still rather early days. I have, however, seen enough demos of both to say that I believe they will become absolutely huge in 5-10 years. We just need the killer app. We need the Google or the iPhone of mixed reality to really start making it accepted. The terms 'AR' and 'VR' probably won't even be used regularly, it will just be the name of the killer app. The experience will drive the audience pickup, not the technology. Both AR and VR will have very different uses and production requirements for videographers. 360 video is a totally different ballgame from traditional cinema, and we have seen Oscar winning directors make very basic mistakes in 360 VR. It's the wild west of mixed reality right now and the fight is on to see who can really own the space.
Responsive videos
Websites are responsive, so I'd love to see video become more responsive too. Perhaps we will shoot certain types of video in square format with the main action in the middle area, so that it looks good in either landscape or portrait mode. The text and graphics on top could be on separate layers (either in the web browser or in the video player itself) and adjust themselves according to the device and orientation. This layered format of video is something I would be interested to see future progress and something we will be developing here at LEWIS.
Interactive video
As well as becoming more immersive with mixed reality, and more responsive in design and layout, videos will also likely become less linear in general. More and more videos will include clickable hotspots for info or shopping, rotatable 3D elements, or choose your own adventure path choices (much like the recent 'Bandersnatch' episode of Black Mirror on Netflix). This will all lead to a more dynamic, interactive and user-centred experience. One of the main focusses here will be on storytelling.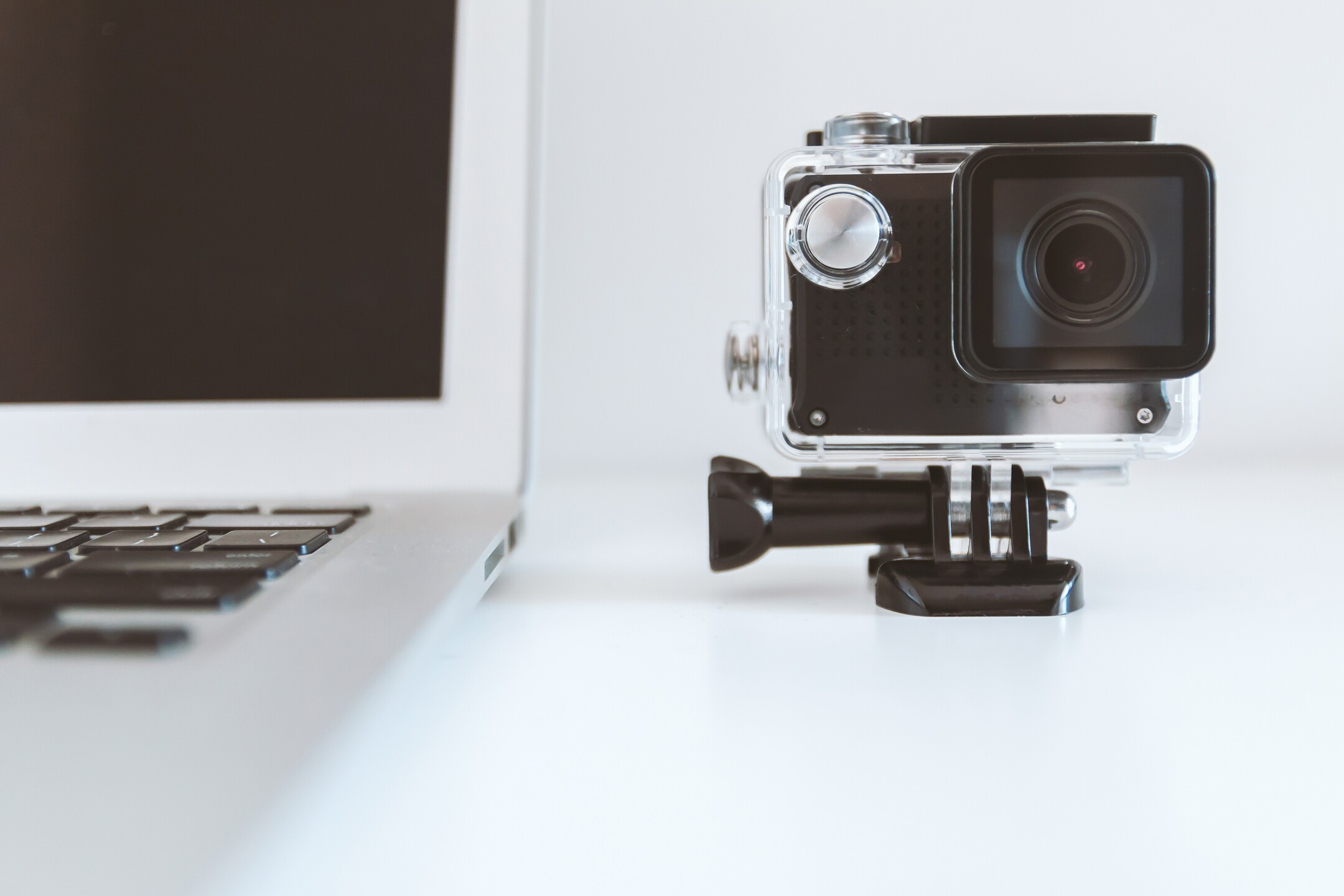 Portrait mode
Formats are already changing. Remember only around three years ago when many angry videographers pulled their hair out telling people to hold their phones horizontally when taking videos? Well, mostly thanks to Snapchat, Instagram stories and IGTV, the portrait format is now a totally viable filming and viewing option. This brings with it new opportunities to shoot and edit video in order to stand out from the crowd, such as top/bottom split screens when editing interviews. The video rules that have been long established are now being rewritten. We need to design and shoot for portrait mode, not shoot for landscape and then try to make it work in portrait as an afterthought.
Soundless videos
Viewing habits are changing too. More people are watching videos out in public on their mobile devices, in the office or even on the toilet. Often, they can't easily have audio playing. To counter this, video makers are having to find other ways to keep viewers' attention. Subtitles and captions are obviously big here (and will have a bigger part to play in SEO too) but also new editing techniques and visual cues will become higher priority for a sound-less audience.
Live video
Videos have been getting shorter and shorter, mostly due to people's reducing attention spans on social, but live video is on the increase. People have longer attention spans when viewing live video and the majority of people would rather watch live video than read a blog. Perhaps this is due to the transparency and honesty that is perceived in live video, as opposed to polished, overly produced salesy videos (and the very creepy Deepfake videos). As audiences are becoming more savvy to sales video techniques, emotive connections like live video or behind the scenes footage need to be harnessed.
As more and more of these video developments are introduced, there will be an ever increasing demand for video and animation in different formats and different styles. As we move into the future, these new formats can't afford to be an afterthought. Producers and creatives need to be thinking of all these different platforms not only before shooting begins, but before scripting, storyboarding and even ideation begin. Video is big but it's about to get bigger.
If you'd like to find out more about making the most of video, take a look at our Video & Animation page or get in touch.