For how much it has evolved in the past decade, it's hard to believe Instagram is only 10 years old. Now, the social media platform has transformed from a space where you share photos and videos with your close friends, to a network where you can build your own career. Influencers from diverse industries now make a living solely off of Instagram. So, how did this come to be? Let's take a look at the evolution over the last 10 years.
In 2010 Instagram launched on October 6th – one year later in 2011, the app gained 10 million users. In 2012, Instagram joined Facebook and began introducing new features to the app such as videos and direct messages. Users were able to communicate personally with one another and creative businesses/individuals were able to showcase their work via their feed. Moving onto 2013, the app had 100 million people using Instagram every month, which is when, (you guessed it), they introduced more features to the app. Going beyond the standard Instagram 'square' image, they expanded photo formats which gave users more creative freedom with what images they uploaded. Shortly after this, boomerangs were introduced in 2015 – (this is when people started filming their food and cocktails).
In the last 5 years, Instagram has been regularly updating their app features, including:
Ranked feed, letting you see the posts you care about first
Instagram Stories launch worldwide
Live broadcasting is introduced
AR effects get added into the mix
IGTV brings long-form videos to the app
Music in Stories
In-app shopping is introduced
Well-being takes centre stage as anti-bullying tools are enforced
Instagram launches video Reels
It's safe to say the team over at Instagram have been busy. The app is now much more than just an app, rather a space which has a huge amount of influence for different groups of people around the world. It's altered the way we act online. Would you agree? One could say our behaviour, style, purchasing choices, music taste, and social preferences are dictated by the content we are served on our feed.
For better or worse, Instagram has the social influence to alter online behaviour. Have you noticed ads from brands on Instagram that you recently checked out or mentioned to a friend being served to you? Businesses and entrepreneurs have seen exponential economic growth on the app. According to Statista, 1.8 billion people worldwide purchase goods online. In the same survey it was noted that in 2018, e-retail global sales amounted to $2.8 trillion. High profile celebrities like Kylie Jenner are paid up to $1 million to promote hair care or sportswear brands on Instagram. One would say this is just the beginning of what social media is capable of. It makes you think, what will Instagram look like in another 10 years?
This week's top social stories: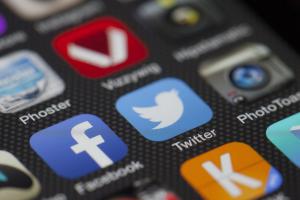 Facebook announces new features. Read More:
Facebook to halt political ads indefinitely. Read More:
TikTok outpaces Instagram in teen popularity. Read More:
TikTok numbers surge in Europe admit ongoing lockdown. Read More:
Instagram releases new features to celebrate its 10th birthday. Read More:
WINNER: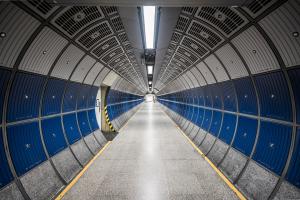 TFL is challenging brands to tackle ageism
Transport for London's (TfL) annual diversity competition focuses on ageism by challenging brands to make their campaigns more representative of mature consumers. 'We play our part in making sure campaigns are truly reflective of London's diversity'.
LOSER: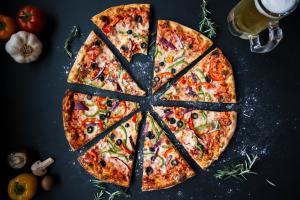 Bad news if you're a pizza lover
Depending on how you look at it, this could be good news. Pizza Hut has created a pizza 'foosball' table for football fans in lockdown. This means you don't even have to leave your house to play – which can't be good for your body post-pizza. Of course, the foosball table comes with a large pizza. For anyone on a health kick, don't click on this. Bon-Appetit!
CREATIVE: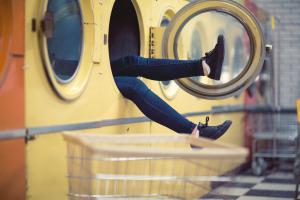 Samsung, washing machines and perfume?
Taylor Herring has parodied perfume ads for Samsung in an attempt to promote a more eco-friendlier environment. It's all very confusing (and creative). It doesn't stop there – these ads involve an Olympic gold medallist and a washing machine.
Get This Week In Social direct to your inbox