Analysis: Courting Controversy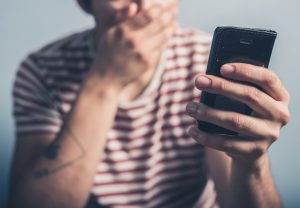 Being provocative is nothing new in the advertising industry. Competition is fierce and trying to raise your brand's profile above all the other noise can be a Herculean feat. So, with this in mind, you can perhaps begin to understand why Puma thought their latest 'immersive event' would be a good way to bring attention to their brand.  But what you might not be able to understand is, how did anybody believe this it was going to be received well?
Dubbed the 'House of Hustle', Puma sent invitees shoe boxes full of fake £50 notes and a 'burner' phone which guided them to a Soho 'trap house'. The purposely vandalised house contained performers and stylists offering guests tattoos, haircuts and, of course, golden grills.
The event was immediately criticised on social media for glamourising drug dealing and appropriating 'urban' youth culture in order to 'edgify' their brand. Considering the amount of hands, contracts and sign-offs we know this would have had to go through, you have to wonder, was this controversy meant to be deliberate?
This isn't the only recent case of brand insensitivity. Here are just a few examples of controversial campaigns from over the past few months:
Sep 2017 – Paddy Power's ad encouraging customers to "always bet on black" alongside a picture of boxer Floyd Mayweather Jr. is banned.
Oct 2017 – Dove take down a Facebook advert that appeared to show a black woman turning into a white person after using their soap.
Jan 2018 – H&M apologise after being labelled as "racist" for showing a black child modelling a hoodie saying, 'coolest monkey in the jungle'.
March 2018 – Heineken say they "missed the mark" with an advert that showed a beer slide past three black people before stopping at a lighter-skinned woman with the tagline "sometimes, lighter is better".
Now, these aren't exactly small brands making these ads, these are industry giants with global recognition. So how is it possible for them to "miss the mark" in such a way? Many would say that it isn't possible and looking at the stack of examples, it's hard not to question if these were genuine misfires. Whether these brands were being deliberately "racist" or not is arguable, but these ads are certainly being made to provoke reaction, conversation, and, ultimately, attention to the product.
Online "outrage" is very much part of the deal when it comes to social media campaigns. Mentions and engagements are driven by what people have to say, so if no one is talking about your product, no one is seeing it.
Despite this, what is the impact of courting such controversies? Grabbing headlines might be getting people to talk but is this driving actual sales? Backlash against a particular campaign could be so intense that product launches are cancelled entirely as the damage could have a long-lasting impact on a brand's reputation.
Such stunts could damage the public's view on the brands integrity with reputational damage far outstaying the initial rewards. But with controversies seemingly happening on a daily basis online, the social media outrage culture may be shooting itself in the foot as scandals are forgotten about as soon as they're started.
Brands will be looking very closely at how much they can get away with on the quest for engagement and awareness, weighing up if the backlash is worth the potential prizes. Ultimately, this will have a knock-on effect to the agencies they partner with as the same questions will inevitably come knocking on their door.
This Week's Top Social Stories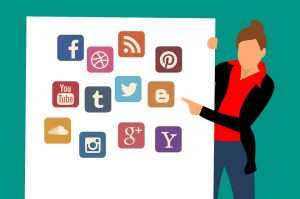 Facebook has said that users and advertisers have been mostly unaffected by recent scandals, reporting that there haven't been any major changes in behaviour. Read More
Instagram confirms that they are making a 'download your data' option that will enable users to download the entirety of the data that the app contains of them. Read More
Facebook must face a class-action lawsuit over its use of facial recognition technology as they stand accused of gathering biometric data without user consent. Read More
Snapchat takes their sponsored lenses a step up with the commercialisation of their AR filters, allowing users to download, buy and view videos directly from the filter. Read More
Pub giants Wetherspoons have quit all their social media accounts claiming the move is down to misuse of data and "the addictive nature of social media". To find out more, read our article here
Winner
Singer Beyoncé proved how she's still Queen Bee of not only music festival Coachella, where she was the first black female to ever headline, but of social media as well. #Beychella was mentioned 2.4 million times which was over twice as much as #Coachella itself.
Loser
Sticky Fingers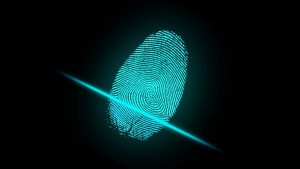 Police in Wales have manged to use fingerprints visible in WhatsApp photos as evidence to help convict 11 drug traffickers. Police examined images from a phone found in araidedhomethat revealedenough data to help convict the suspects.
Creative
It's Good to be Bad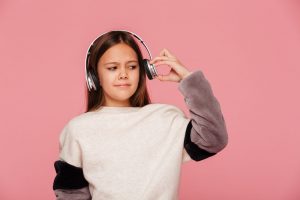 Monoprix showed how good being bad can be with their 'Worst Song in the World' campaign. The ad shows a woman suffering through a song that knowingly includes every terrible song cliché. The reason she listens to the whole thing? You'll have to wait till the end to find out.