Facebook
After years of resisting the GIF, Facebook will begin testing the moving images in comment sections. The new GIF option will work similarly to how they do in Messenger or on Twitter, where users can select from a library of GIFs. However, they still won't be available to share in the News Feed… yet.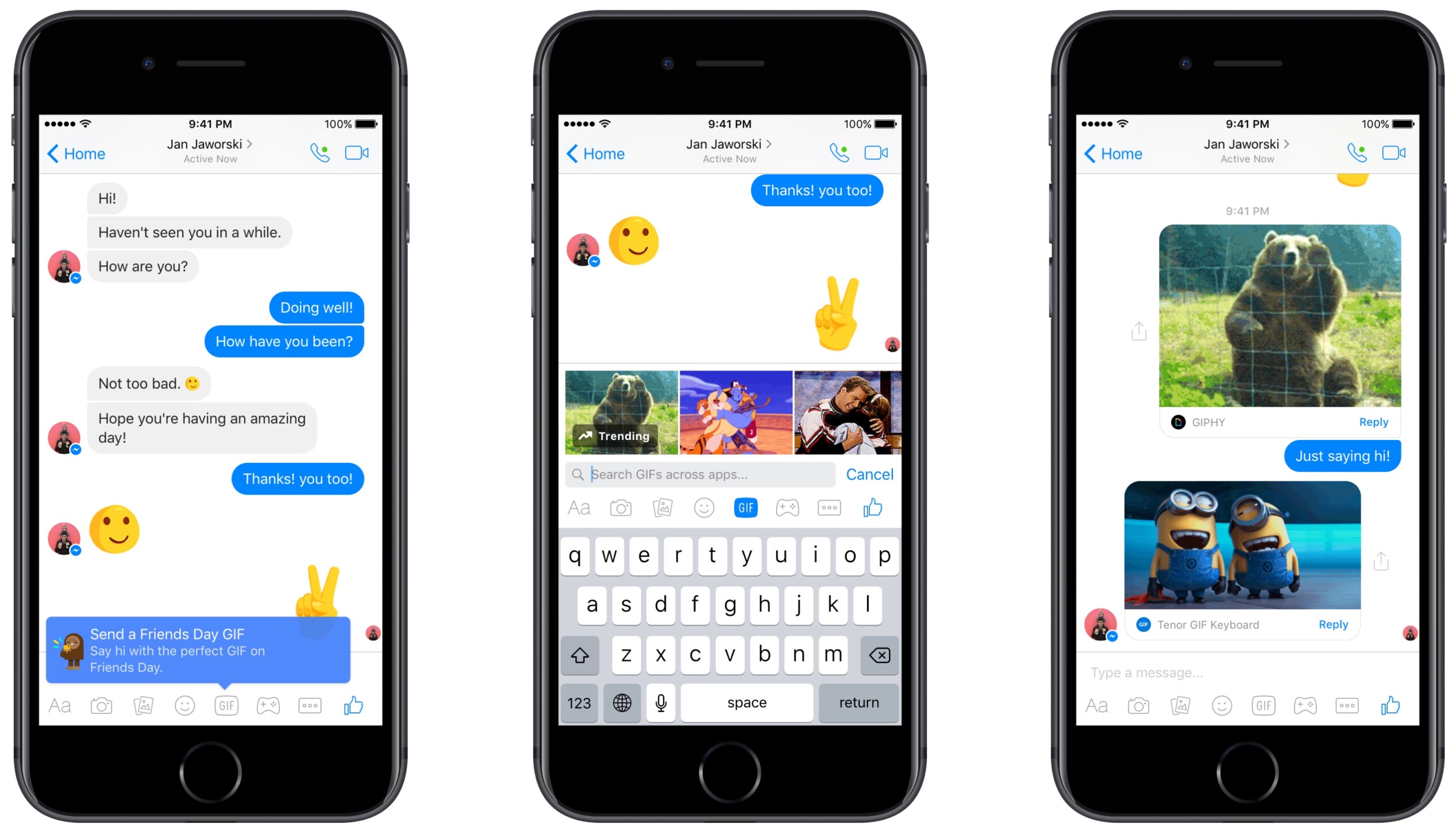 SnapBook
Facebook has continued it's foray into Snapchat territory, introducing Camera Effects, which lets users adorn their selfies with creative effects, like stickers, doodles, etc. The new feature is reminiscent of Snapchat Lenses and is already proving popular.
Twitter
Twitter is hoping to generate some much-needed advertising revenue with the introduction of pre-roll video ads on its live-stream video service Periscope. The feature will extend to non-live content too, meaning users will now have to sit through a short commercial before they can view their desired content.
After eight years on the market, Twitter is finally looking to introduce a paid subscription offering. The Twitter Pro service, which is only being floated as an idea currently, would work like an enhanced version of TweetDeck and would be targeted at corporate and celebrity social media managers
Visual
LinkedIn this week released Trending Stories, an alternative news feed focused on specific topics. It marks the launch of the platform's new content discovery process, first outlined last September, which is aimed at improving notifications and search features for users.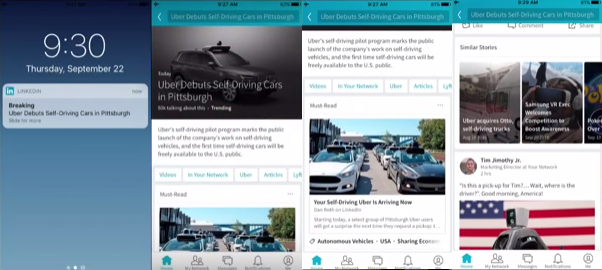 Instagram will begin blurring posts and videos that contain sensitive content. It is not yet clear what types of things will be deemed 'sensitive', but users will still be able to view the posts – they will just need to take the additional step of tapping it to un-blur the visual.
Pinterest has launched a new training programme aimed at supporting the tens of thousands of new advertisers who have flocked to the platform recently. The 30-day Propel programme will give advertisers training, access to creative resources and support for their ad campaigns.
Losers
The situation is worsening for YouTube and Google, after American advertisers joined their British counterparts in boycotting the video-sharing platform. The backlash follows a Times of London article, revealing that brand ads were appearing alongside hate speech and extremism videos on YouTube.
US conspiracy theorist Alex Jones is no stranger to a bit of social media mockery and this week he messed with the wrong crowd when he tweeted about Queen Elizabeth. The alt-right radio host claimed British Muslims were trying to convert Buckingham Palace into a mosque, which activated angry, sarcastic and hilarious public responses… take a look yourself.
Winners
PepsiCo has come up with a winning social media campaign for their new energy drink Sting, which features British-Pakistani boxer Amir Khan. The campaign shows Khan training at an outdoor gym in Lahore, and viewers are encouraged to suggest training challenges using the hashtag #StingChallenge. The video has already had over 11 million views on Facebook.
Social listening is invaluable for marketers but until now, brands have struggled to effectively track how their product or logo is being perceived in shared images and videos. That's set to change, thanks to the rise of visual social listening tools which are already reaping big benefits, particularly for fast-moving consumer goods (FMCG) brands.
Creative Spot
Carl Jr's bikini babe ads have earned them attention and notoriety over the past few years. But as the world increasingly celebrates strong women, the fast-food chain's sexed up campaigns seem strikingly tone-deaf. Now the burger joint is re-branding, with the focus on 'food, not boobs'. Check out the humorous re-brand, which strikes the right balance between promotion and mea culpa.