Last week we reported on Facebook's News Feed algorithm change, which will see public content – from brand, businesses and media pages – deprioritised in favour of "meaningful social interactions" between friends. Unsurprisingly, the news sent social media managers across the globe into something of a tizzy…
The truth is, this algorithm change WILL challenge brands – and there's little doubt that we're going to see a dip in certain traditional KPIs, such as impressions. However, there is a silver lining…
Click through to this blog post to tips of fortifying your social strategy in the new age of the News Feed.
Social Media Updates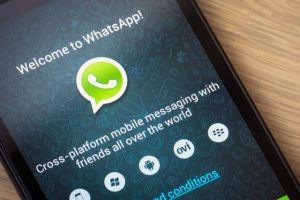 WhatsApp has more than a billion users – and among them are growing number of SMEs who use the Facebook-owned messaging app to converse with customers. This week the company launched a new app called WhatsApp Business, which aims to help businesses gain an official presence on the platform, establish informative brand profiles, and simplify communications with customers.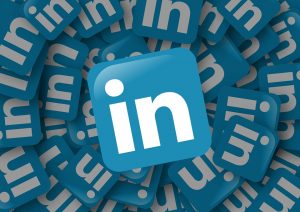 With Facebook page reach set to decline, there are whisperings that we will see the renaissance of social media Groups – and it seems LinkedIn is jumping on the bandwagon early! The professional networking site announced this week it would be making a few changes to Groups, once a core feature of the platform, which are aimed at making them a "bigger part of the main LinkedIn experience".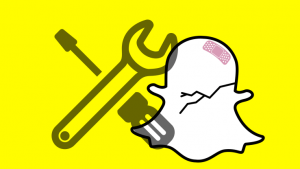 What should you do when one feature of your platform is doing really well, and another (monetisable) feature isn't doing so well? Mix them together and hope for the best! That appears to be the logic of Snapchat, whose newest release combines Stories (where ads are shown and user growth is stagnating) with private messages (an evergreen user favourite). Unfortunately for Snap, the update has not been well received, with 83% of users giving it 2 stars or less.
Between the banking, the chatbots, the games, the disappearing stories, the ads, oh – and the actual messages, Facebook Messenger has become way too cluttered (even typing that sentence was a work out!). Admitting this in a blog posted this week, the company vowed to "simplify and streamline" Messenger in 2018. There's no word as to what features are on the chopping board, but we're eager to see what chief David Marcus has in store.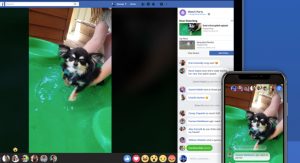 Video and community are two of the most prominent social media themes du jour. With that in mind, Facebook this week launched Watch Party. The feature allows Group admins to share public video clips with their members, who can then privately comment on the content within the Group rather than in the public feed. It's yet another hint that Groups will gain more traction in the wake of Facebook's News Feed algorithm change.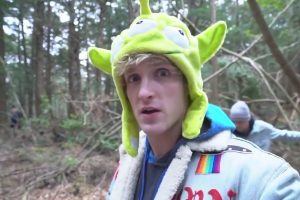 YouTube this week announced major changes to its advertising criteria, meaning smaller content creators will be unlikely to monetise their content through YouTube's Partner Programme. In addition, the video sharing site will manually review all content on Google Preferred channels to ensure they are 'brand safe'. The crackdown comes in the wake of the recent Suicide Forest scandal, where popular YouTuber Logan Paul broadcasted footage of a dead body to his millions of subscribers.
Winner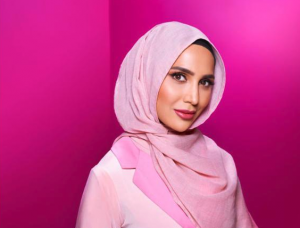 L'Oreal Paris was applauded on social media this week after making history by featuring a hijab-wearing model in their hair campaign. "Whether or not your hair is on display, it doesn't affect how much you care about it," British beauty blogger Amena Khan tells the camera. It's a strong campaign from the brand, which has previously been called out for tone deaf ads, with social media punters calling the ad "empowering" and "a game changer".
Loser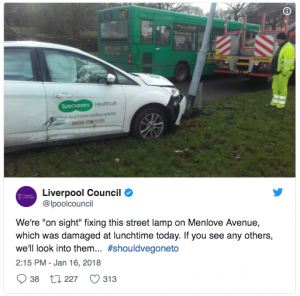 Specsavers have enjoyed a long run of success with their catchy slogan "Should've gone to Specsavers", and the resulting hashtag #shouldvegoneto. But the optical brand was on the other end of the joke, when an unlucky sales rep in a Specsavers-branded car drove straight into a lamp post. The irony was lost on no one, least of all the helpful people at Liverpool Council who tweeted a photo of the car to let the world know they were "on sight" to assist.
Creative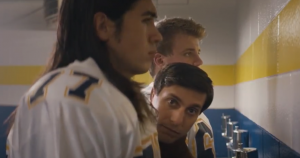 Talking openly about mental health saves lives, but it is often one of the hardest subjects to bring up. Now a creative new campaign aims to overcome awkwardness with more awkwardness… The Seize the Awkward campaign features Broadway star Gideon Glick, popping up in uncomfortable situations (two football players using neighbouring urinals, a naked couple lying in bed staring at the ceiling). "An awkward silence can actually be a perfect moment to reach out to a friend and ask if they're OK," Glick says. Click through to watch the quirky, clever videos.