As you may have already seen, the Christmas chocolate and mince pies are already being re-introduced to supermarket shelves as we get closer and closer to the December. And with lockdown 2.0 coming into full force this week, we need something to keep ourselves busy. Luckily, the one thing we can look forward to from the comfort of our homes is this years' Christmas adverts from known and loved brands. Although we have only just reached November, Christmas adverts have been circulating social media and group chats for weeks – so it would be rude not to have a peak. Let's take a look at two of this years' contenders so far.
2020 comes to a close and we look toward the beginning of a (hopefully) more promising new year, two brands have used the start of the festive season to engage with their customers via a variety of different creative approaches.
Aldi
We start with Aldi, who brought out a campaign titled 'Kevin's out in the cold'. The advert follows a little family of animated carrots who wait for their father to come home before celebrating Christmas. The ad takes a turn as it transforms into being a homage to the well-known classic, E.T. No doubt this is in an attempt to bring some wonder and magic to tv screens across the country after the year we've had. Not only that, but the advert also transports its viewers to a simpler time of imagination, creativity and adventure – something a lot of people stuck at home will be longing for this Christmas.
M&S
Moving away from magic, M&S told a different Christmas story to their audience this year.  During a year where charity funding declined by nearing 25%, M&S wanted to focus on giving this Christmas. They announced they will donate £2m to good causes, explaining that this year is not the right time to be 'advertising fairytales. Every time a customer signs up to its Sparks loyalty scheme shops at M&S, the brand will donate to their selected charity which have a range of 35 difference causes.
Two similar brands, that took a very different approach to Christmas this year. No doubt, just as Christmas isn't going to be the same in 2020, brands will have to adhere to such circumstances and change their pre-planned winter campaigns accordingly. The question arises however, do we want a distraction from our reality this Christmas with a little magic surrounding us, or do we want to face the consequential effects of a pandemic head on and give as much as we can to those who need it most? The adverts this year have only started being released, but it will be interesting to see which angle more brands take.
This week's top social stories: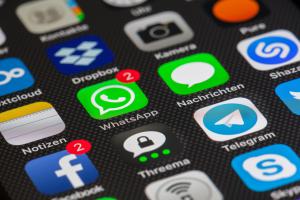 Global social media ad spend jumps 56.4% in Q3. Read more:
WhatsApp introduces disappearing messages. Read more:
Facebook expands ban on conspiracy theory accounts. Read more:
The power of branding: build a successful brand for your business. Read more:
LinkedIn hits 722 million members and counting. Read more:
WINNER: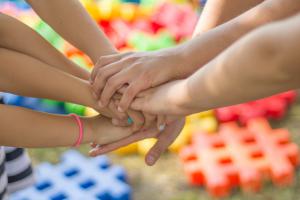 Putting ourselves in their shoes
Singapore-based insurer Great Eastern wants to address what it's like for those who struggle with disability through a series of films for its #Lifeproof campaign.
LOSER: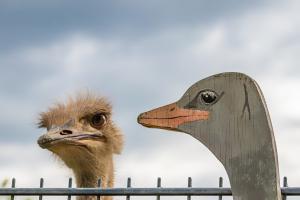 Is LinkedIn trying to be like Facebook?
LinkedIn has just had a makeover, and the platform now looks freakishly similar to Facebook… but is it the right move? Let's just say even LinkedIn's founder has said it 'needs some work'.
CREATIVE: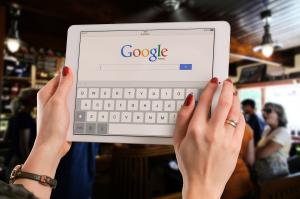 Google is converting numbers into videos
Google is testing a new feature which converts static website assets into video content, making it easier for brands to make the move into video content.
Get This Week In Social direct to your inbox