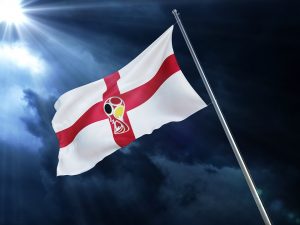 No longer restricted to pictures of cats or movie catchphrases, memes are constantly appearing, evolving and dying, sometimes within the very week they are week popularised. The life-cycle of a meme is a reflection of modern consumer and societal attitudes. With 6-second attention spans, 24-hour news cycles and infinite feed scrolling, the meme is the perfect way for brands to engage digital demographics as well as consolidate a consistent online voice. But brands must tread carefully if they want to join the meme team because timing is everything.
The influential marketing power of memes has grown over the years as social networks have become more popular. Eventually, users started to identify how and why certain memes became big as they happened and were able to establish substantial followings as a result. Many a social media influencer has gotten to where they are today through staying on top of popular and current internet trends.
As an audience is born from something, so is the opportunity to be able to profit from it. It's not hard to spot companies taking to their Twitter accounts to piggyback off a meme and use it to promote their own brand. And this has never been more apparent in this year's FIFA World Cup tournament.
Memes including the "it's coming home" catchphrase initially began as a tongue-in-cheek nod to England's historic World Cup misfortune as well as a form of tepid opportunism. But as the England team started to succeed, enthusiasm for the young team started to grow and internet users came up with more outlandish and ridiculous ways of spreading the message that "it's coming home". It wasn't long before brands started to jump on board with #ICH fever spreading nationwide, from BA posting a return ticket labelled from 'Moscow' to 'Home' to Iceland decorating their home delivery vans with the phrase.
If embarking down this road, brands must ruminate on how they want to cultivate their online voice. It must remain consistent with their branding/latest campaign and be engaging without appearing to try too hard. It must feel natural lest it be subject to potentially intense online derision. This tone of voice must also be in-line with how they wish to encourage the consumer behaviour surrounding their brand. You might have a witty comeback for a celebrity tweet, but is that going to make people buy your cheeseburger?
Always consider the next step in the meme-cycle, can you build upon the meme, or start the foundation for a new one? Gifs have had a similar trajectory to memes and are often one in the same, if it's appropriate, multi-media is a solid way to naturally drive engagement. And if you feel the time for the joke has passed, don't even consider referencing it.
Memes have been a big part of internet culture for years now but #ICH is one of the, if not the biggest evolutions of a meme ever. Going from internet joke to economic and cultural influencer is nothing to scoff at. However, brands must be careful with how they utilise memes. "It's coming home" is an exception to the rule but the longevity of a meme is extremely short and completely dependent on location and circumstance. Being fashionably late just isn't a thing.
This Week's Top Social Stories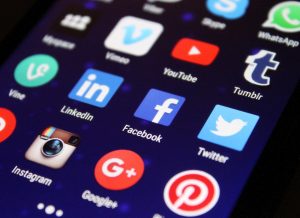 Despite recent controversies, Facebook's stock reaches an all-time high of $203.64 a share. Read More
YouTube has started to roll out a tool that helps detect and report re-uploads of other original content in an effort to prevent copyright infringement. Read More
Instagram has introduced a new 'question' sticker to their story feature that allows users to answer comments posted as well as the responses. Read More
Users on Facebook can now 'try on' items in their ads as Facebook introduces new AR ads using through their phone's camera. Read More 
Snapchat is experimenting with a new feature called "Eagle" that would let users take a photo of a product/barcode and redirect the user to Amazon and other partners. Read More
Winner
Pucker Up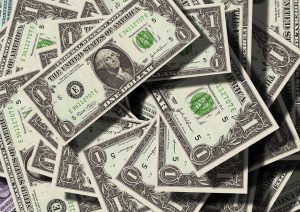 Forbes has named social-media megastar and 'lip-kit' entrepreneur, Kyle Jenner on its rich list with an estimated worth of $900m, stating she's on her way to becoming one of the youngest "self-made" billionaires ever. Some have rolled their eyes at the thought of her being "self-made" but the 20-year-old encapsulates the power and profitability of social media.
Loser
Teenage Scream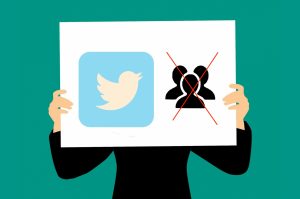 This week, in order to boost the credibility of follower counts, Twitter purged millions of fake accounts from its platform. This meant that a series of high-profile users lost a significant number of followers. This included the most-followed account on Twitter, singer Katy Perry, who dropped 2.8 million followers in a day.
Creative
Instagram TV has been live for a few weeks now and brands haven't missed a beat trying to engagement with their content. The "channel" has seen an influx of experimental ads and videos including Netflix filming "Riverdale" star Cole Sprouse eating a cheeseburger for an hour to Buzzfeed live-streaming Hamster soccer.