Facebook
The new feature, announced this week, allows the broadcaster to invite a guest into their live video. They also announced a second update, where you can privately direct message your friends within a live-stream. The updates aim to make 'going live more fun and interactive' (in Facebook's words).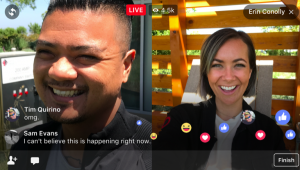 Facebook has been under pressure for months over its content moderation policies, and the situation took a new turn this week, when The Guardian published leaked information about the social network's secret rulebook. The 'Facebook Files' are used to moderate issues such as violence, hate speech, terrorism, pornography, racism and self-harm.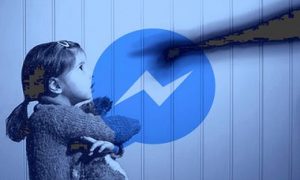 The Facey fam are getting closer! Facebook has started trialling a new feature that brings Facebook, Messenger and Instagram notifications together with a cross-app counter. For example, if you get tagged in a photo on Instagram, while you're scrolling through Facebook, a little red notification bubble will pop up in the corner of your Facebook screen.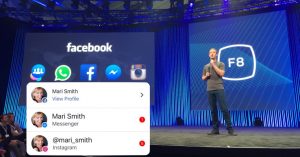 Twitter
Twitter had its annual shareholder meeting this week and generally the sentiment was: snoozefest. But CEO Jack Dorsey did reveal that Twitter will begin placing a selection of in-progress live videos at the top of the feed that would function similarly to the 'while you were away…' tweets function. Twitter's clearly going all in on live video and we think it's a smart move.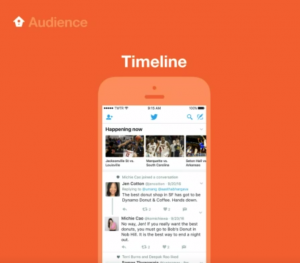 In another effort to attract advertising revenue, Twitter this week launched a new feature that allows brands to promote their automated chatbots. The Direct Message Card attached a menu of buttons to a post, prompting a user to start a conversation with the brand's chatbot, or communicate via direct messages. Take a look at this cool example featuring Patron Tequila.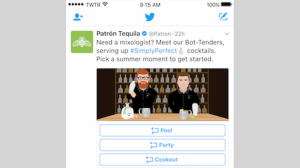 In line with its desire to up ad revenue, Twitter this week announced that Bruce Falck, former head of ad tech firm Turn, will be coming on-board as the new GM of revenue products. Twitter's ad business stalled in recent quarters as it struggles to convince advertisers move their money away from Google and Facebook. So, hiring someone with a strong background in ad tech makes a lot of sense for the micro-blogging platform.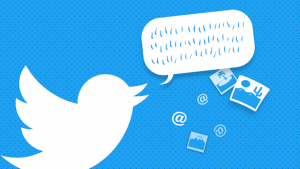 Visual
At risk of sounding like a broken record, this week's first visual update involves the Instagram, Snapchat and some shameless copycatting. A mere hour after Snapchat revealed its latest feature (see below), Instagram added Location and Hashtag Stories to its Explore tab making it easier to see what's happening around you… similar to Snap's city stories.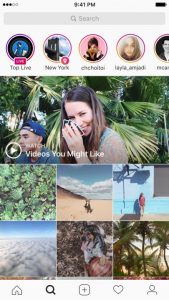 With Instagram Stories breathing down its neck, Snapchat is being forced to think outside the box. And this week they added a new feature which lets you create Custom Stories that can be made in collaboration with friends, meaning multiple people can post to the same story. You can also choose who sees the Story and set up a geo-fenced area where people can contribute from within.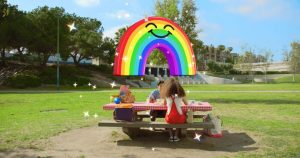 There are more than 15 billion food-related pins on Pinterest and 86% of active Pinners use the platform while grocery shopping. With that in mind, it makes a lot of sense for Pinterest to focus on food and recipe-related content. And that's exactly what they did this week with a host of new features, including refined recipe search, in-stream recipe ratings, and use of the Lens feature to discover recipes.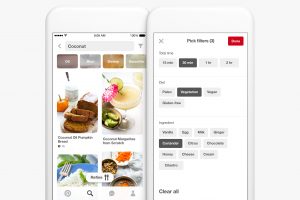 Winner
The horrific events in Manchester this week displayed the lowest form of humanity. But as is often the case in such tragic events, the best parts of humanity also shone through. Such was the case on Monday, when just minutes after the attack Mancunians took to social media to offer their homes, cars or even a simple hug to complete strangers using the hashtag #RoomForManchester. A beautiful gesture of togetherness in the face of tragedy.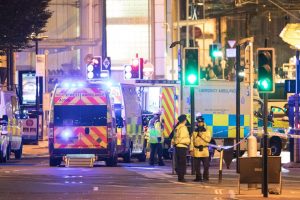 Loser
Walker's Crisps were left red-faced after their social media campaign, featuring Gary Lineker backfired spectacularly. The brand asked Twitter users to send in selfies, which were then superimposed onto a video featuring Lineker and the automatically tweeted from the Walkers account…. Automatically. Tweeted. What could possibly go wrong? Well, take a look.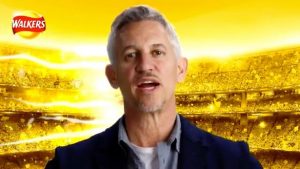 Creative
White House photographer Pete Souza became a social media hit with his poignant photos of former US president Barack Obama. And now the marketing minds at Netflix have come up with a creative way of capitalising on that talent – and social media pull – to promote the next season of House of Cards. The show has Souza shoot a collection of candid shots of Frank Underwood (played by Kevin Spacey) at various recognisable locations around Washington, D.C. A delightful and creepy blurring of the lines between reality and fiction.