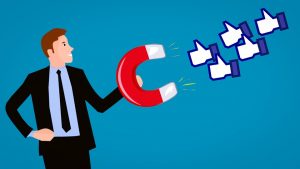 The social media influencer game is a relatively new phenomenon, but its global impact is undeniable. Social Media Today reported that "94% of marketers using influencer marketing find it effective"and that "39% plan to increase their influencer budget in 2018" leading to the estimation that influencer growth will be worth $10 billion in 2020.
Evidently, the value of influencers is being felt throughout the industry, but how can your business take advantage of this? First of all, if you want to deploy these insta-celebs, you've got to know your facts otherwise you could potentially lose out.
¡ROI AY AY!
If you haven't used influencers before, your initial question may be, 'will we get ROI?'
By looking at consumer habits, you can see the potential worth of getting your product online. Taking into account that 50% of all time spent online is on social media platforms and that 75% of consumers rely on social media to inform purchase decisions, you'll want your product on as much social media as possible. But sometimes buying adverts isn't enough, if you truly want to engage users, you need to get real people talking about your product.
Using celebrities and public figures to advertise products is nothing new, but social media influencers are generally focused in a certain area e.g. make up, travel, fitness etc. meaning that brands can streamline the audience they reach.
Businesses have reported 11x higher ROI through influencer marketing over other marketing forms such as TV and print. On top of that, brands earned $6.50 for every dollar spent on influencer marketing, showing that this type of promotion is yielding tangible results.
Micro vs. Macro
There are generally thought to be two schools of influencers, Micro and Macro. Micro-influencers usually have less than 10k followers and can be anyone: normal consumers, reviewers, previous customers etc.
Macro-influencers, however, have large followings (10k+ followers) and their profession usually involves some kind of fame with an emphasis on their online following. They're paid to post content so brands can take advantage of their already engaged followers.
Despite this, recent research has indicated that brands are now steering towards micro-influencers instead of big names. Even though macros have more followers and likes, they are actually achieving far less engagement than micro-influencers. Approximately, micros have a collective engagement rate of 8%, much more than macros 2.5%.
These influencers tend to engage more directly with their followers and as they have less monetised content, their audience can relate to them and build trust in their content. On top of this, micro-influencers are more affordable compared to macro-influencers, with posts potentially costing up to $1,000 after a user's follower count reaches 100,000+.
Whatever option you choose, maintain your brand message and create goals so you know exactly how successful your campaign is.
Too Legit to Quit?
As influencer marketing grows, so do questions about how legitimate it is. Many blindly offer sponsored posts solely based on follower count without any thought to how many people actually see their posts, not to mention how many of those followers are actually real.
Analytics firm Points North released a list of brands using influencers most efficiently and which ones have the most fake followers among their paid influencers. The most efficient brand for March was Heinz Ketchup with a $1.78 CPM and the least efficient was Ritz-Carlton with a huge 78% of fake followers for its influencers.
Even though using influencers is an increasingly effective way to market, bots and fake followers mean that brands need to tread carefully when spending their money. When picking an influencer to work with, choosing someone with the most followers may seem like a no-brainer, but appearances can be deceiving.
Stay clued up and plan your strategies well because the rewards are there for the taking.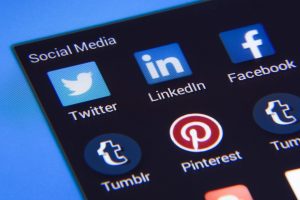 Bracing themselves for the arrival GDPR, Facebook have moved 1.5bn members from Irish to US jurisdiction, avoiding upcoming tightened privacy laws. Read More
Snapchat to test un-skippable 6-second video ads. Read more
WhatsApp to raise the minimum age limit of European users from 13 to 16. Read More
Several restaurants to launch interactive AR menus on snapchat, allowing users to preview dishes from any angle. Read More
Facebook revealed to have considered profiling users' personality traits, including emotional stability and agreeableness, to target ads. Read more
Winner
Second shout-out to Heinz Ketchup after giving us a literal winner after the company asked Twitter users to vote if they liked the sound of Ketchup and Mayo hybrid, 'Mayochup'. They agreed to put the sauce in stores after over 500,000 users voted yes.
Loser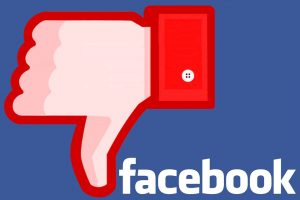 Another week, another slew of problems for Facebook. Martin Lewis, consumer advice personality and founder of MoneySavingExpert.com, has caused global headlines this week by suing the platform over failing to stop fake ads that use his image and name.
Creative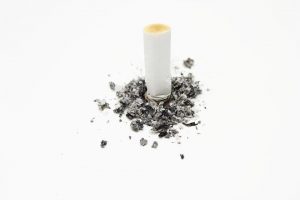 Anti-smoking group, Truth released a bootylicious advert this week to try and get people to stop dropping cigarette butts on the floor. The ad cheekily sings about how all butts are great, except, of course, cigarette butts. Body positivity, animation and rapping, what's not to like?