Facebook
Keeping on top of consumer communications is about to become a lot easier thanks to Facebook's updated Inbox for Pages. The new feature enables brands to manage Messenger messages, Facebook posts and Instagram comments from one centralised hub.
There is much talk about the possibilities and ethics of using AI – but what if it could be used to save lives? Facebook announced this week that it will use the technology to spot users who may be at risk of suicide.
Twitter
In a bid to crack down on trolls, Twitter has announced a raft of new community safety measures – including new ways to report abusive Tweets, and mute those frequently pesky users who don't have avatars (a.k.a. 'the eggs').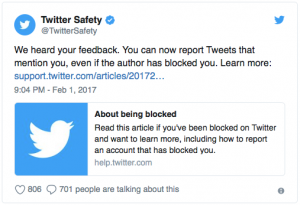 Last year Twitter experimented with adding a curated list of 'top commentary' tweets to live-streamed video from NFL games. This week it brought the feature back for President Trump's address to Congress. The development could provide a good opportunity for influencers, marketers and brands to make their voices heard during major events.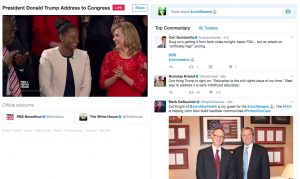 Visual
Earlier in the year, Instagram partnered with 30 brands to launch immersive, full screen ads on Instagram Stories. Now, after attracting over 150 million daily active users, the platform is becoming available to all brands globally.
Periscope this week announced two Groups updates that are likely to make the platform more useful for brands. They've added closed groups, and group invites – making it easier for users to select which communities they want to be a part of.
Winners
The undoubted social story of the week was Snap Inc's blockbuster IPO, which saw stocks soar 44% on the first day of trading – valuing the company at a cool $33 billion (£27 billion). That's not too shabby of a payday for Snapchat's 26-year-old CEO Evan Spiegel!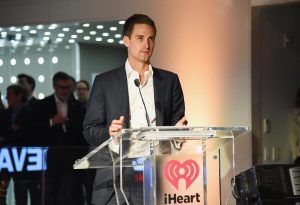 Brands hastily embracing the meme of the moment is usually a recipe for disaster, but a nihilistic pancake meme from American diner chain Denny's managed to hit the sweet spot this week. Check it out here:
Losers
'The bigger the fail, the better the memes', or so the ancient proverb goes (right?). And the deluge of merciless memes that followed Sunday night's spectacular Oscars stuff-up was no exception. Once again, pop-culture's failure becomes Twitter's win.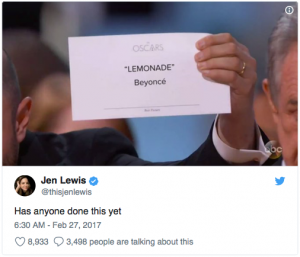 Creative spot
An ingenious new app has come up with a way to harness your anger for good. Trigger enables you to instantly donate to a charity of your choice when something infuriates you on Twitter. And let's be honest, there's no shortage of these moments in today's day and age – so let's channel that rage towards something positive!