Twitter is testing a new 'hide replies' feature. The aim of the button is to hide replies that are irrelevant or offensive, without deleting them. Instead, the replies will be hidden behind a new icon. By clicking this button, users can read all the replies, and interact with them if they want to.
The company claims that this is to enable "healthy" conversations, helping users to feel more comfortable. It's true that online conversations often get side-tracked with unwanted and unnecessary replies, which can be irrelevant or offensive. Twitter's reasoning for hiding these posts, as opposed to deleting them, is to increase transparency – should users wish to click the button.
It will be interesting to see if other social media sites follow suit. The idea of unwanted and unnecessary posts links closely to the bullying we see on social media among younger users. Yet, Twitter's demographic is increasingly older than most other popular social media sites.
However, a key issue with this feature is that it could enable the spread of fake news. Should users wish to promote an idea on Twitter, they can easily hide the replies that disagree with the point of view or prove it to be untrue. This can be particularly important when it comes to topics such as politics and vaccinations. By limiting what another user sees, ideas can be presented from one side completely, which can prove dangerous.
This is also true when it comes to businesses on Twitter. The ability to hide negative feedback or reviews can also be incredibly misleading. If companies are making statements, or promoting products, it's arguably unfair that they can hide replies that call them out on untrue information or poor-quality goods.
The launch of 'hide replies' is currently limited to Canada. It'll be interesting to see how Twitter reacts to any fake news that crops up, and any businesses that abuse the ability to hide their replies. Twitter has great intentions when it comes to hiding the haters, however whether this feature is a good or bad idea is still up for debate…
This week's top social stories: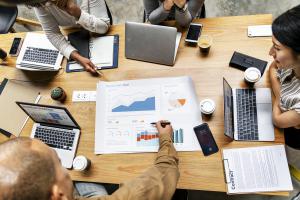 Influencer marketing spend grows 83%. Read more:
Instagram hides likes count in international test 'to remove pressure'. Read more:
Facebook assembles vast list of swear words to spot profanities in every language. Read more:
Instagram DOWN. Read more:
WINNER:
Facebook scam-busting service goes live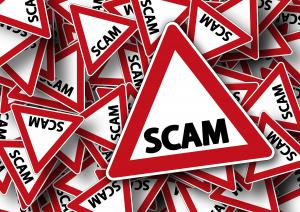 Facebook has introduced a new tool for UK Facebook users that allows them to report fake adverts. Of course, this 'winner' wasn't exactly created as a service for the people – Martin Lewis, founder of MoneySavingExpert, sued Facebook after his name and image was used in fake Facebook ads. In exchange for dropping the charges, Facebook agreed to set up the £3m scam-busting programme.
LOSER:
'New Facebook rule' hoax is back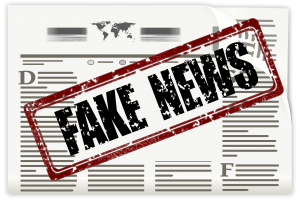 It's up and down for Facebook this week – yet another Facebook status hoax is doing the rounds again. This particular message is causing users to panic that their private photos will be made public overnight, encouraging them to post a "legal statement" as their status – which ultimately achieves nothing. The only way to manage Facebook's data rights with your images is by disagreeing with the T&Cs, so good luck using your account after that.
CREATIVE:
PaddyPower and Huddersfield Town FC

PaddyPower pretended to launch an over-branded shirt for Huddersfield Town FC this week. However, it was all a part of the company's #SaveOurShirt campaign, an initiative backing a move towards unbranded football kits.