It's week 6 of lockdown and everyone is getting used to doing everything online. Be it either online gym classes or evening Skype hangouts with your friends to drink beer and chat, society is divided into two groups: those who actually like staying at home, and those who are itching to get back out there.
Nevertheless, both groups are realising that now is the time to learn, develop and grow, and brands are out there helping in any way they can. Harvard University for example is offering more free classes. Nike has waived their premium service monthly fee in line with their Play for the World global campaign.
And Wendy's? Wendy's is giving out free chicken nuggets. Alternatively, you can also get some good roasts on their Twitter profile.
With everything in flux and all the rules of social changing, now is the time where your brand can be creative and try new things. No matter what your service or product is, experiment with your marketing and communication and bring it closer to your customers who are now getting used to doing everything through virtual.
Here's a few pieces of advice for brands looking to give back to their customers and connect with them a bit more.
We're all in this together
We know – it's a bit of a cliché phrase, and an overused one at that. Nevertheless, a lot of us are working from home right now, and eventually we will look for new things to do. If your brand isn't doing something already, try to have a think about how you could bring your service or product to all of us spending day after day inside.
You don't need to hand out free samples of your products – we understand that many businesses might find themselves in a difficult situation. But it's acts of kindness and moments of happiness that are cutting through the lockdown noise on social, so if you're looking to give back and support your communities, now is the time.
Don't be afraid to have a bit of fun
The world of social is a Wild West right now. While some brands are curating their content and making sure that what they're putting out is adequate and considerate, others are just having fun.
Influencers and organisations are putting out half-baked, informal but often hilarious videos and ads, which can show their audiences that they don't take themselves too seriously all the time. After the world goes back to normal (and it will!), consumers will remember the brands that chose to relax their communication a bit and make people laugh or smile. Nevertheless, don't forget to read the room first and be considerate of what's happening right now – timing and context are important when a brand is going for a more informal style of communication.
Try live broadcasting
With the amount of screen time and engagement increasing during lockdown, many people are browsing social on a more regular basis, which means they're free to tap in and out of live streams more often. Instagram, Facebook and Twitter all offer the possibility to start a live broadcast, so make sure to put on a nice T-shirt (and pants!) and go live! Brainstorming topics and ideas is not necessary either – Chipotle for example just invited its followers to hang out.
This week's top social stories: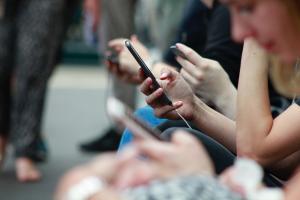 edX offers free classes from Harvard and other top universities. Read more:
Twitter launches new test of warnings on potential harmful tweet replies. Read more:
YouTube deletes conspiracy theorist David Icke's channel. Read more:
Police warned to stop taking part in TikTok videos. Read more:
Apple News hits 125 million monthly active users. Read more:
WINNER: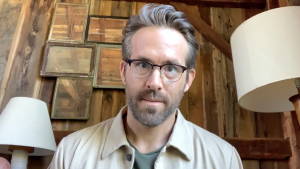 Ryan Reynolds is back at it again, this time with a new commercial for MintMobile. Using his signature witty humour, Ryan showed a powerpoint presentation (with a few dozen "Thank You" slides) instead of a professionally produced video, proving that witty humour is needed, now more than ever.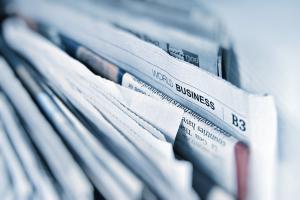 On the same day as Britain announcing the highest death toll in Europe, many UK media instead ran a front-page story about a government adviser breaking his own lockdown advice to visit a lover. This proves that timing is everything and context is crucial in both, media and social.
CREATIVE: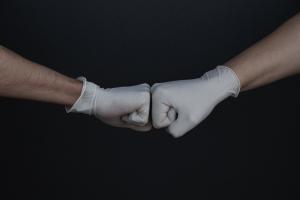 Change Please, a coffee company that also aims to fight homelessness by training those without a home to become baristas, has released Serious Tissues. These toilet paper rolls are sold to support NHS staff and are 100% recycled, not to mention the amazing tagline on all the boxes.
Get This Week In Social direct to your inbox