Platform updates and new features
Spotify focus on podcasts
Spotify is exploring new processes to convert written blogs into audio content for Podcasts. In a partnership with WordPress, the audio streaming service aims to translate written content into podcasts via a new platform, Anchor. Spotify is also working on adding videos to podcasts, a feature that already exists when streaming music, as well as introducing interactivity tools including polls and Q&A features.
LinkedIn to add new tools to Pages
Three new tools and features are being developed to increase company promotion efforts and allow for more colleague connections on LinkedIn. The new update will see 'Stories' for the first time on LinkedIn as well as two new tabs added to Pages. 'My Company' aims to build communities, optimise on employee engagement, and host company updates and news. 'Product Pages' will showcase products in one place, detail which members and companies use them and show reviews.
Crying in the Club(house)
It's the app of the moment, but this week saw Clubhouse fall victim to a hacking scandal. An unidentified hacker gained access to multiple Clubhouse rooms, acquiring audio that was then streamed to a third-party website over the weekend. The popular and exclusive audio app now faces scrutiny over the quality of its user safeguarding and data protection measures.
Trending this week on social: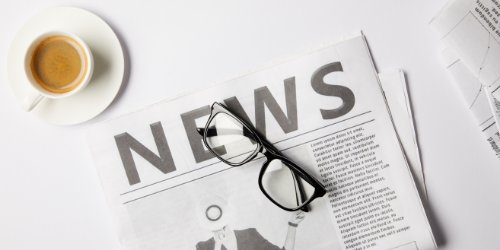 Facebook vs. Australia: the battle is over
After last week's shocking news block, Facebook has reached an agreement with Australia to restore news to its platform and users. The Australian government and social platform have negotiated amendments to the Media Bargaining Code. The agreement will see that the government may not apply the terms of the code to Facebook, so long as the platform can prove it has signed specific deals with media outlets to pay them for the content it uses.
Catch the pigeon, Pidgeon
If you thought we were all out of Zoom meeting mishaps, you are sorely mistaken. Northern Ireland's Government gained a new, feathered, cabinet member during a public finance meeting on Wednesday. The meeting was disrupted when research officer, Colin Pidgeon (no, I'm not joking) rescued a pigeon from his cat's claws. Pidgeon's efforts did not go unnoticed by his colleagues, with one member exclaiming 'Colin Pidgeon has caught a pigeon!' Pigeons everywhere can now rest easy knowing Mr. Pidgeon is on the case.
Lady Gaga's dogs kidnapped at gunpoint
Lady Gaga has offered $500,000 for the safe return of two of her French Bulldogs that were stolen in a terrifying incident on Wednesday night in West Hollywood. The superstar, who is currently in Rome filming a new movie, left her dogs in the care of dog walker, Ryan Fischer. Fischer is in a critical condition in hospital after he was shot four times in the chest during the attack.
#BestNewsOfTheWeek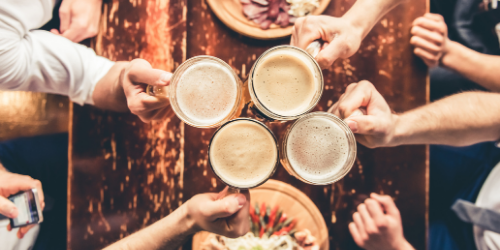 Alexa, play "Freedom" by George Michael
This week, we got the news we have all been waiting (nearly a year) for. Boris Johnson announced that England will begin to work towards a 4-phase 'roadmap out of lockdown' exit plan. The Prime Minister detailed that each month would see a gradual easing out of lockdown, starting with pupils returning to schools on 8th March and, subject to a steady decrease of infection rates, ending with no social distancing by June 21st. True to form, the British public flooded social media with hilarious memes to reflect their excitement and anticipation for the potential of summer plans. Finally, there is light at the end of the Covid tunnel… and I don't know about you, but it looks suspiciously like a pub garden on a summer day to me…
#BestDressed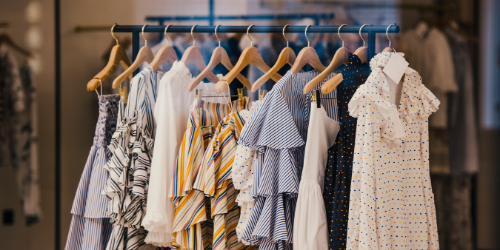 Boohoo launches 21st June collection
What are you most looking forward to on June 21st? A 99 Flake ice cream in the park with friends? A summer wedding, perhaps? Maybe even your return to those sticky nightclub dance floors on a Friday night? Whatever it may be, Boohoo has the wardrobe for you. Following Boris Johnson's 'roadmap out of lockdown' broadcast on Monday evening, the fashion brand took to Twitter to announce its new 'Lockdown Lifting' collection filled with lots of trendy pieces. I don't know about you, but I barely remember a time before leggings and gym gear became my only wardrobe option, so I will definitely be checking out the new collection. No matter what your 21st June plans may be, Boohoo has got your outfit covered.