The emotional side of the human brain is often in constant competition with the rational side of your brain when making a decision. That's why, marketers often aim to appeal to both in the hope that this will mean they can't go wrong. However, especially with 2020 being a year that has been particularly hard on the emotions for many people, are we subconsciously seeing our emotional brain rule the roost?
Before we get into how this plays out in marketing, let's take for example the situation with the current U.S President, Donald Trump. Like with many in politics, it can be argued that when people choose to select him for the next term, they're letting their emotional side of their brain (Trump has fought COVID personally, Trump says he'll protect our country's economy) win over the rational factors (Trump was found to have not paid tax, thousands of people died of COVID).
So, where can we see this exact same tactic being used in marketing campaigns? And should we, as marketers, focus on rational or emotional messaging? Here's a couple of examples which highlight the difference.
Women all over the planet have been buying packets of razors for decades. Whether you opt for the cheapest option you can find to get the job done, or spend a couple of pounds more for a razor with aloe-vera and the promise of smooth legs – you've probably not thought about it that deeply when grabbing them quickly at the shop. Estrid, however, is a subscription-based razor brand which really plays on female emotions to make them re-consider their shaving tactics.
From the pastel colours, to the 'smooth, fluffy, fuzzy' language used, this brand has clearly got the feelings of its target audience in mind for all marketing. With a big play towards the 'vegan friendly' aspect of the brand and an influencer campaign where pretty girls are sharing their love for the product, Estrid have made me forget the logic of this being a more expensive and probably unnecessary option. Sign me up, I need that pretty purple razor!
Are you even British if you don't say 'BANG and the dirt is gone' when you hear the brand name 'Cilit Bang'? Quite the opposite of Estrid, the straight-forward, logical language used for this product is successful in playing to the rational side of the brain. When buying a cleaning product, quite simply all we want is for the dirt to be gone. So, this very clear message, along with TV adverts and imagery that show 1) dirty sink and 2) clean sink, give audiences the confidence that a purchase of this product will give them what they want.
As mentioned, if you're able to play to both the emotional and rational side of a human's brain when forming a branding strategy or marketing campaign, then you are capturing those who consider both elements. However, it is really important to consider the product itself and the mind state your audience is in when making a buying decision before deciding whether emotional or rational messaging will work best.
This week's top social stories: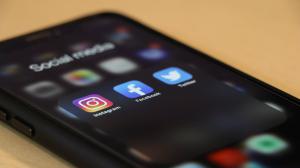 New video app YurOn is growing faster than YouTube. Read more:
COVID-19 vaccine scientists take to TikTok to highlight work. Read more:
Twitter investigates 'racial bias' image previews. Read more:
Facebook will start charging for WhatsApp for business features. Read more:
Twitter forced to soften policy on hacking after blocked post. Read more:
WINNER:
Facebook brings us a bit of romance in 2020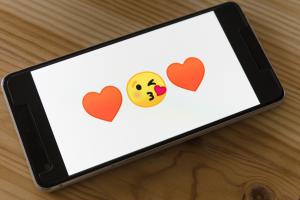 For all the lonely hearts out there fed up of scrolling through Tinder and Hinge, Facebook has launched a new dating app to connect users who may be interested in the same Facebook groups or events.
LOSER:
Influencer vs. brands revelations on TikTok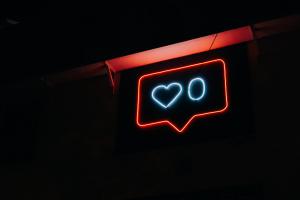 A small business owner went viral on TikTok this week after revealing that influencer and The Only Way is Essex star Amber Turner asked for free jewellery in exchange for promotion – but never promoted the items. A scam for brands to watch out for.
CREATIVE: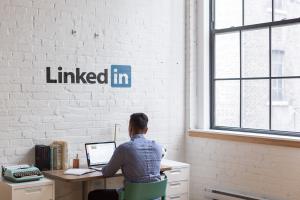 LinkedIn have launched a new 'stories' feature which attempts to encourage short, snippet content from the professional community. This will require brands to think creatively about how to get their message across and impress B2B audiences in just a few seconds. One to watch…
Get This Week In Social direct to your inbox