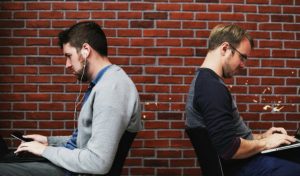 To keep our accounts exceeding expectations, we use a variety of manual processes with a few easy-to-implement AdWords Scripts. The latter is outlined below:
1. Account Anomaly Detector
This AdWords-developed script will alert you whenever your account suddenly behaves differently from historical performance. You can specify how many weeks to look back on as well as the swing in performance that would be of concern. For example, if you want to keep an eye on cost: "send me an alert email if the cost is 100% higher on this Wednesday than it was on the last twenty-five Wednesdays." You can view the instructions here.
2. Declining Ad Groups Report
The Declining Ad Groups Report is extremely helpful when you deal with thousands of ad groups in your account that make it difficult to keep a close eye on each one. Many times it's not clear that a particular ad group is declining in performance as others may improve at the same time, balancing out the overall performance. This script will track ad groups and record them in a Google sheet if performance has gradually worsened, allowing you to review and make the necessary optimizations at a granular level. Read more about it here.
3. Link Checker
This script is a lifesaver when your account contains thousands of URLs and your client has a web development team that is constantly making updates. Unnoticed broken links will not only waste budget but also result in a poor customer experience. Link Checker alerts you to broken links at the keyword or ad level so that you can quickly update without any major headaches. Learn how to implement this script here.
All three of these scripts are very easy to implement, freeing up your time for other optimisations and provide much needed peace of mind.