Diving Into Summer With a Blockbuster
---
There are roughly 10.4 million residential pools in the US and that number is rising. As disposable income increases across US households, the number of pools goes up as well. And more pools mean more product innovations from Fluidra, a leading manufacturer of pool and spa equipment and accessories.
Meet the Polaris Quattro Sport™,  Fluidra's latest pressure-side pool cleaner. LEWIS launched this real hero of summer with a creative campaign designed to appeal to families gearing up for the season. Positioning Quattro as a powerful protagonist ready to defeat dastardly pool villains such as acorns and algae, the team set the new product apart as a best-in-class offering in the industry.
Strategy
We took a cohesive, omnichannel approach with creative campaigns to increase brand awareness around Fluidra's new product while driving lead gen conversions. Obsessed with real-time analytics, the team continuously enhanced creative assets and media spend to ensure optimal overall ROAS.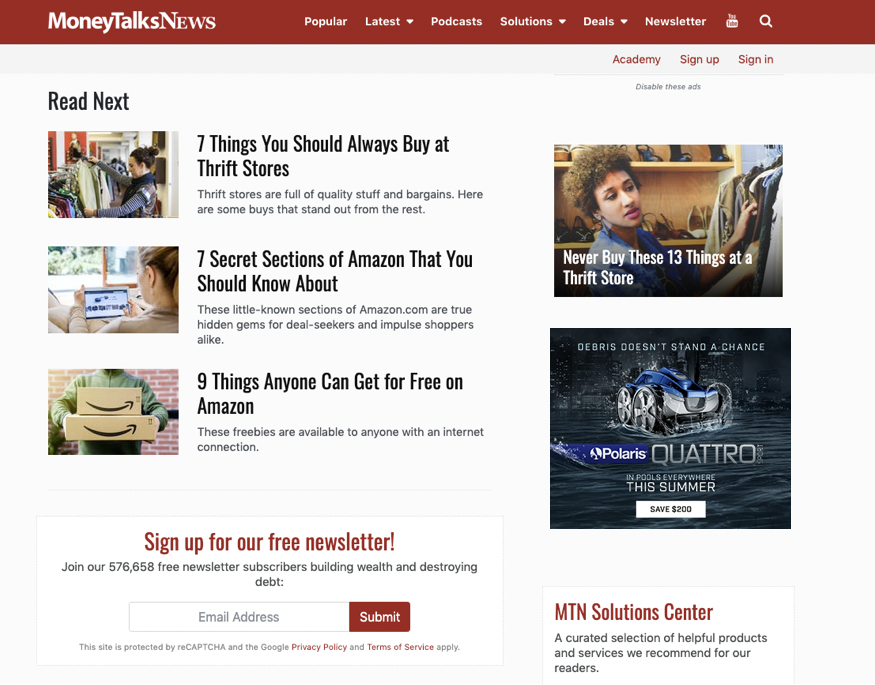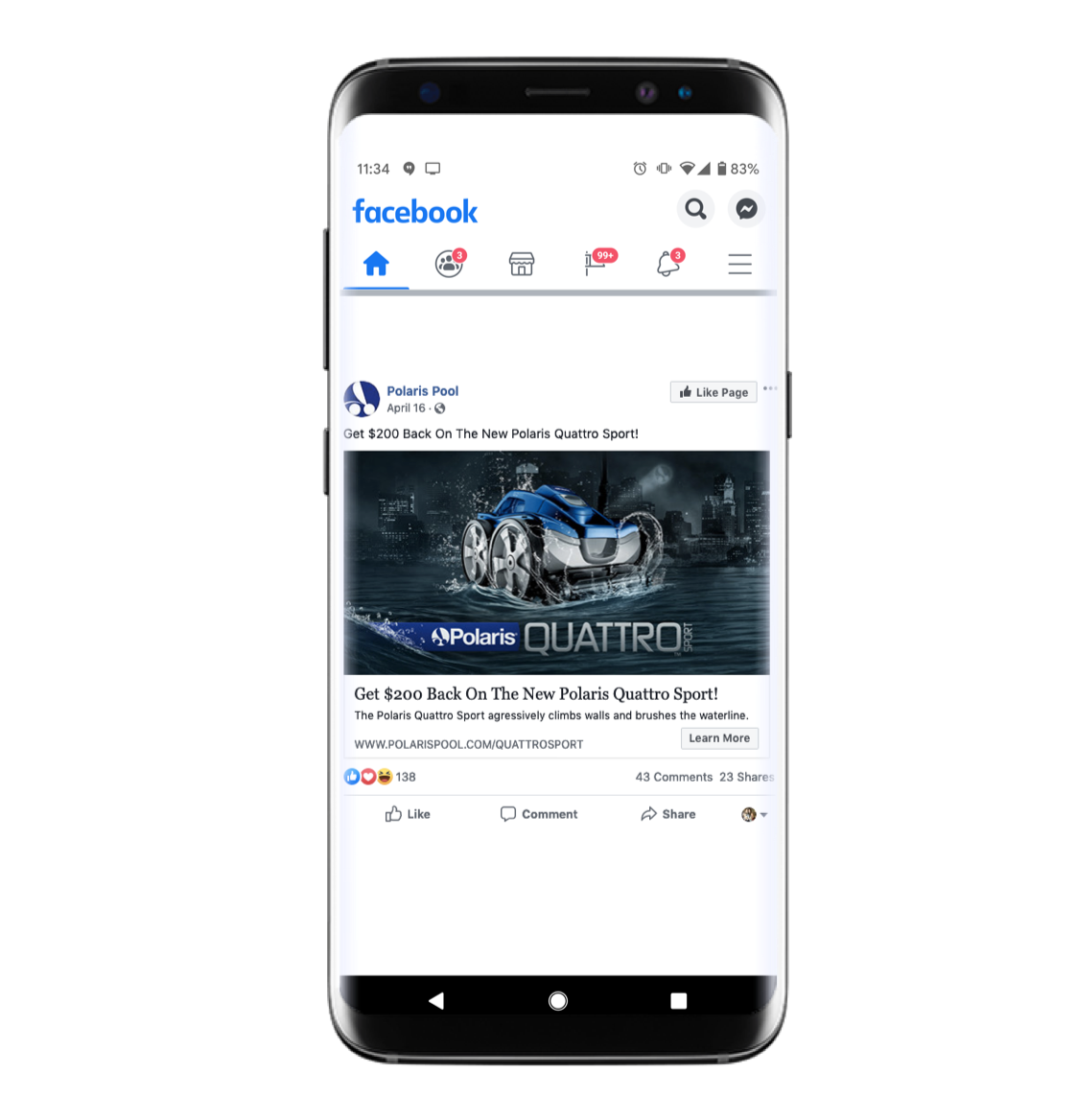 Results
When compared to Fluidra's other rebate creatives across social and display, the Polaris Quattro Sport program had the lowest cost per conversion and stronger click-through rates – proving the value of ongoing creative upgrades paired with a matching landing page.
49%
Lower CPL Compared to Other Social Rebate Campaigns
17%
Higher CTR on Display
62,169
Total Paid Page Views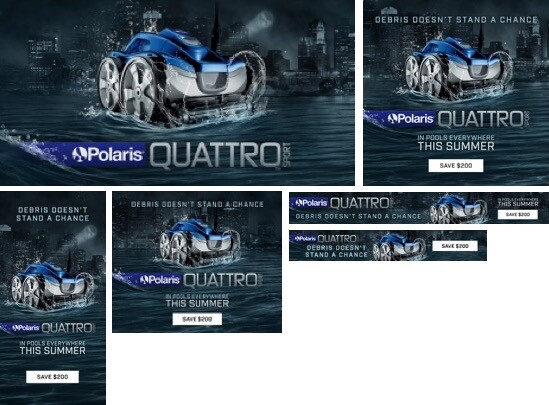 The launch of the Polaris Quattro Sport was a unique project.  LEWIS partnered with us more than a year in advance to explore product naming, creative concepts, and a launch campaign that could all work together in a bigger, more meaningful way than we've executed in the past.  It's rare to find an agency that will take the time to dive so deeply into our niche industry.  However, LEWIS' enthusiasm shined in their ability to listen and respond – transforming our brief into concepts and action that uniquely set us apart and truly moved the needle.  The launch of the Polaris Quattro Sport exceeded all internal KPIs and remains on a trajectory for continued success.

– Michael Cuellar, Sr. Marketing Manager, Brand