McAfee Corporate Rebrand
---
As one of the leading cybersecurity companies, McAfee is one of the main providers of advanced that provides  and is steps ahead of and for all of your . for individuals, enterprises and both small and large businesses. McAfee provides
With unique expertise in cybersecurity and creativity, the TEAM LEWIS team was tasked with spearheading the social rebrand/re-introduction of "New McAfee" as McAfee spun out of Intel as a stand-alone company. TEAM LEWIS executed and provided support for a seamless social strategy to maintain and recruit followers, to spread and drive awareness about the new brand, publicise executive thought leadership and engage with press and online communities in order to maintain McAfee as the leading security brand and antivirus software providers.
Strategy
The team executed a "pull all levers" approach, with social acting as the primary vehicle for the company's reintroduction in the market as the 'New McAfee.' Social activations and support included rebranding of executive and McAfee corporate social channels, RT to win contest, a paid social strategy that included the promotion of video cards and whitelisting from partners, event activations, creative execution (infographics, share cards), employee and partner activation, the development of thought leadership long-form content to further the #newMcAfee platform. TEAM LEWIS worked in tandem with the internal McAfee PR and marketing teams across both consumer and enterprise groups to ensure the company was telling a cohesive brand story, no longer tied to Intel.
Results
TEAM LEWIS exceeded all goals during the social rebrand, including:
Follower acquisition – The social team earned 11,600 new followers during the campaign timeframe
The engagement rate for both awareness and contest campaigns were 2.88% and 3.22%, respectively; exceeding the industry benchmarks of 1.2%
Promoted videos had a view rate of 45.83% (exceeding our goal 25%)
The robust organic and paid strategies ultimately resulted in "#newMcAfee" trending in the Bay Area on the rebrand date
McAfee earned a 15% share of voice among competitors the first half of Q2

Maintained and drove MacAfee's status as the leading cybersecurity company providing

and

against

keeping users ahead of viruses,

/file breaches and positioned them as the go-to

for

.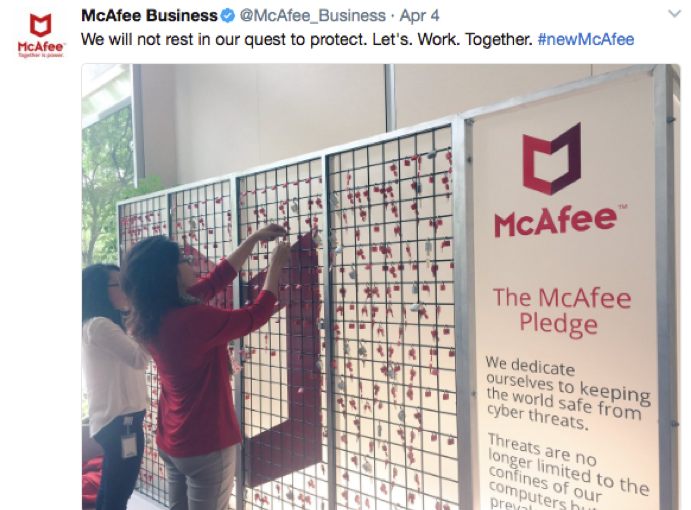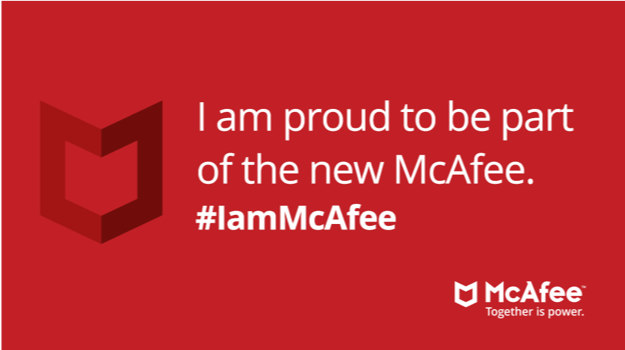 McAfee and its logo are trademarks of McAfee, LLC or its subsidiaries. Used with permission.
Interested in working with our creative branding agency? Reach out today.