Changing perceptions - Socialbakers
---
Challenge
To drive brand awareness in the UK market, Socialbakers selected LEWIS. In our first year, we harnessed the power of Socialbakers' proprietary social media data to triple their media coverage, sharing fresh insights and never-before-seen statistics with journalists to shape their stories. However, the company's vision and strategy were then realigned. As they embarked on a journey to shift market perception that they were purely a social media analytics provider and to better position them as a unified social media marketing platform, we were tasked with helping them achieve this shift through PR. Our plan was to reposition Socialbakers as a thought leader and right-hand to brand marketers in the UK and beyond.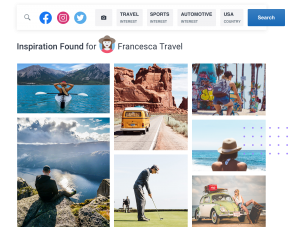 Solution
We hit the ground running, accompanying every piece of data with commentary from Socialbakers' CEO, focused on engaging CMOs and Marketing VPs with our advice-led content. We leveraged quarterly Trends Reports, packed full of Socialbakers data and strong thought leadership, which not only made headlines across the marketing and national media but also accelerated lead-gen efforts on their website.
We also positioned the CEO as an industry expert on breaking news stories – from Facebook's quarterly results, to the rise of TikTok, the changing role of the CMO, and tackling misinformation on Twitter. Every comment or article was supported by thought-provoking data points, giving journalists everything they need for a strong story.
This led to more than 150 pieces of coverage in the course of a year, including exclusive interviews in BBC News, CNBC, and Sky News, with commentary and data appearing regularly in The Daily Telegraph, Financial Times, The Guardian, The Independent, The Drum, Marketing Week and Campaign, to name a few. More than that, we succeeded in creating a press office where journalists approach us, hunting for new data-driven insights and opinions from the CEO, and give us a call when they need help bringing a story to life.
Results
Increase in thought leadership coverage by 1100% over the course of a year, securing regular interviews, articles, and commentary from their CEO in BBC News, The Financial Times, The Telegraph, Sky News, The Drum, Marketing Week, and more
Increased media coverage by 300% within the first year
Increased national coverage by 10% during the COVID-19 pandemic, by cutting through the noise with relevant thought leadership angles and strong data, advising CMOs and marketers how to cope with the pressures