Sweat to the Beat
---
As the health and wellness industry continues to boom, we are seeing an increase in consumers concerned with living healthier lifestyles. Gyms and wellness brands are reporting record numbers of memberships and revenues. Online clubs and training apps are continuously ranking in app stores and standing out in the same offers is a top priority. Brands are seeking innovative approaches and persuasive communication tailored to target audiences.
STRONG by ZUMBA®
The fitness, lifestyle brand Zumba Fitness has made a name for itself with its upbeat dance programs based on simple steps and international sounds. With their new HIIT workout program, "STRONG by Zumba®" (SBZ), the company now wants to turn the industry upside down and introduce a completely new form of cardio and bodyweight training. The basic concept: a 60-minute workout is created from high-intensity individual exercises, and only then follows the tailor-made production of the beats (from top music producers and artists such as Timbaland, Steve Aoki and Meghan Trainor) to match the individual movements.
Our Mission
In working with STRONG by Zumba, our most important task was ensuring the launch of the program was innovative and refreshing to the target audiences (trainers and course participants). We began with a tailor-made awareness campaign combining Zumba and LEWIS' areas of expertise. The challenge and mission were to emphasise STRONG by Zumba as not another "dance program," but as a unique take on a HIIT workout.
Anyone Who Tries It, Is Convinced
To separate the SBZ HIIT workout from its parent program, the campaign found it's sweet spot in hands-on activities. We invited journalists, bloggers and influencers, giving them an opportunity to participate in and experience the uniqueness of the workout. Hands-on events included the editors of ELLE trying an office workout and holding trial lessons in Hamburg and Munich.
Journalists met in New York on an exclusive press trip where, in addition to workout trials with top coaches and international participants, they visited the recording studio where the soundtrack to the workout was produced.
The Importance of Video
The media and influencer activities were supplemented by several video projects that announced the launch of the program, conveying the atmosphere of an SBZ workout. LEWIS coordinated, strategised and implemented an influencer campaign focusing on YouTube and featuring influencer, Anja Zeidler and Master Instructor Ai Lee.
In addition, the official 20-minute demo workout was advertised on YouTube.
At the industry fair, FIBO 2018, the LEWIS studio team accompanied the activities, demos and appointments with the fitness expert, Michelle Lewin, and other SBZ instructors. On-site, the workouts were displayed and attendees were encouraged to participate.
The accompanying YouTube ad campaign provided the extra push the videos needed as well as target dissemination to relevant audiences.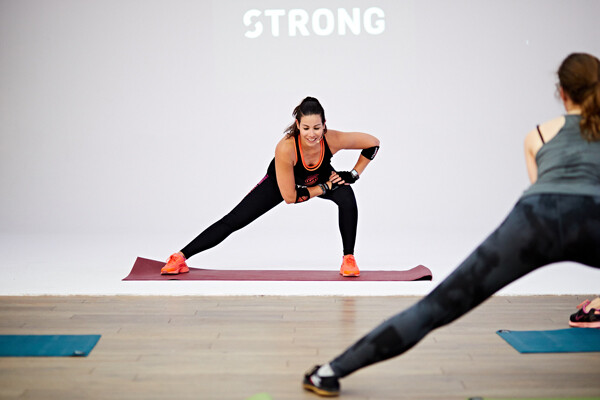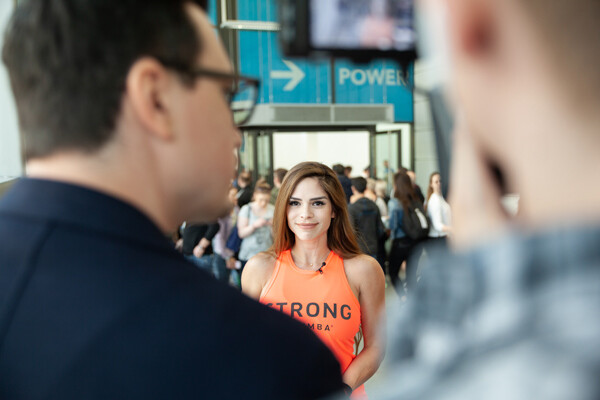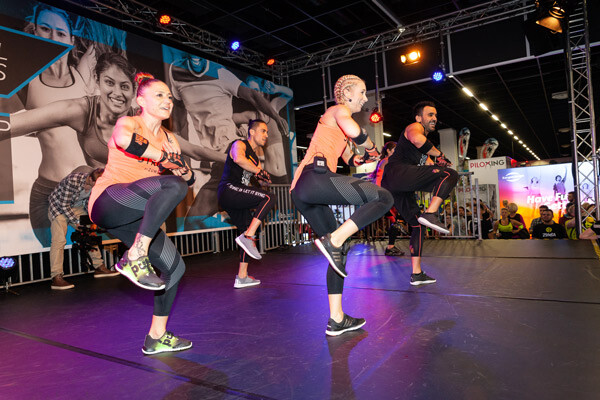 Results
The mix of influencer and content marketing in the form of video, digital campaigns, trade fair attendance, press travel and events, and last but not least, media relations, ensured the campaign's success. In total, over the project period:
31 extensive reports with a total coverage of 390,900 readers (print)
1,501,002,000 online impressions
Cover-page mentions in two of the most important German fitness lifestyle media ("Fit For Fun" and "Active Woman") as well as reviews in all media relevant to the target group, including SHAPE, Women's Health and Cosmopolitan.
1 million impressions via influencer collaborations
4 million ad impressions and over 919,000 views on YouTube ads
Looking for PR services or digital expertise to level up your brand? Look no further, we're here to help. Reach out today.