One of the really great things about TEAM LEWIS is the international travel opportunities. Through passport and secondment programmes, we are given the opportunity to meet and work with international colleagues, experience different cultures, explore new cities and learn about the different marketing and media landscapes.  
Since starting my professional career, it has always been on my bucket list to travel for work. Recently I had the opportunity to tick this off my list, going on my first work related international trip with TEAM LEWIS. Across 2-weeks I travelled to two of our global offices- Lisbon and Singapore.
It was during this time that I fully experienced the global scale of the agency. As I look back, I wanted to recount the incredible learnings and memories from my trip.  
First Stop…. Lisbon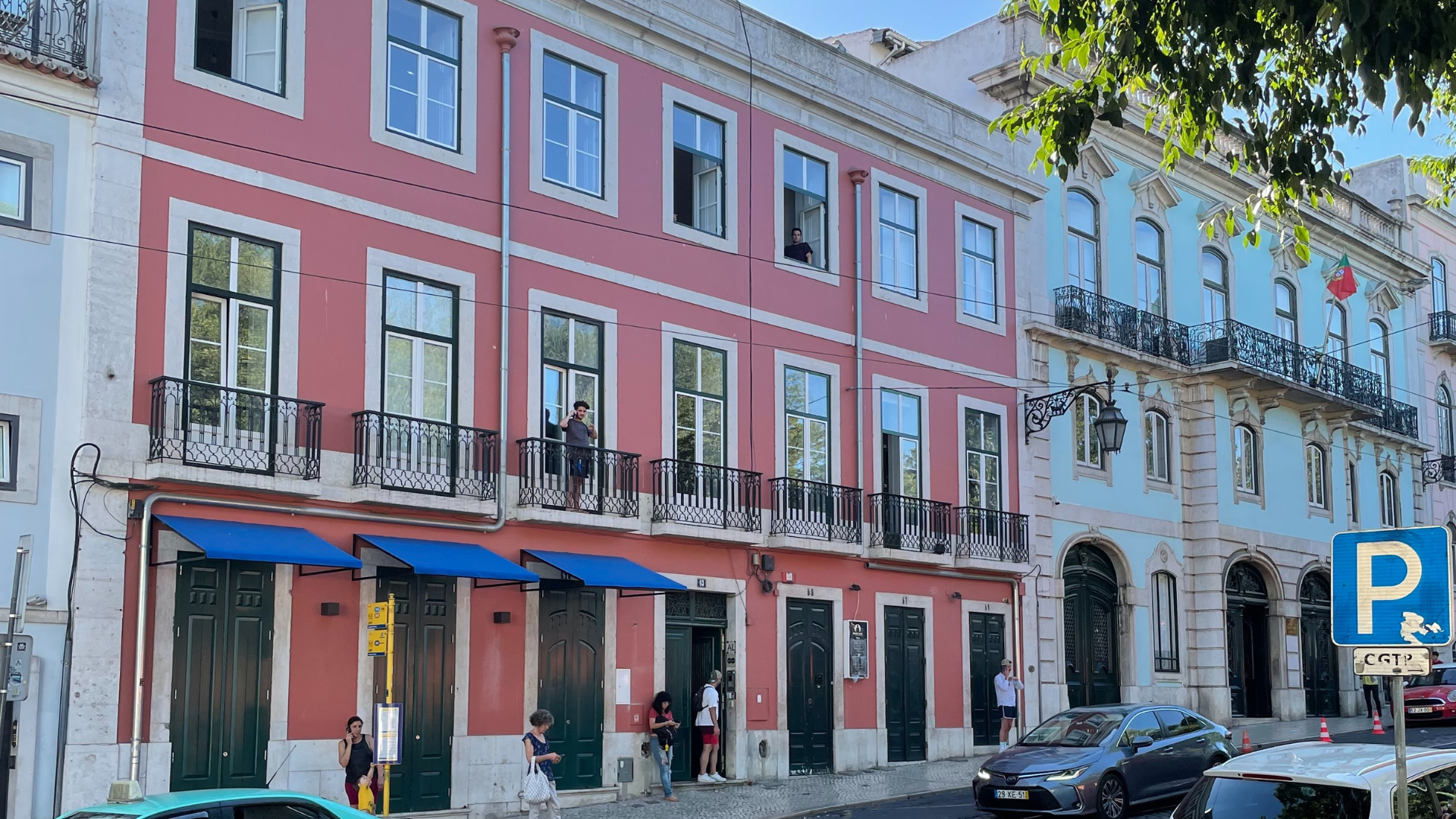 I kicked off the trip travelling 24+ hours to land in beautiful Lisbon. This was my first time travelling to Europe, so I was really excited. I dropped off my bags and started exploring the streets. The beautiful architecture and culture of the city were amazing. I had seen so many pictures, but it was surreal to have finally arrived.  
That night I met with 14 other TEAM LEWIS leaders from Spain, Italy, Singapore, Belgium, Germany, Portugal, and the UK for Sun Hub- a weeklong training focused on commercial, consultancy, leadership, and creativity.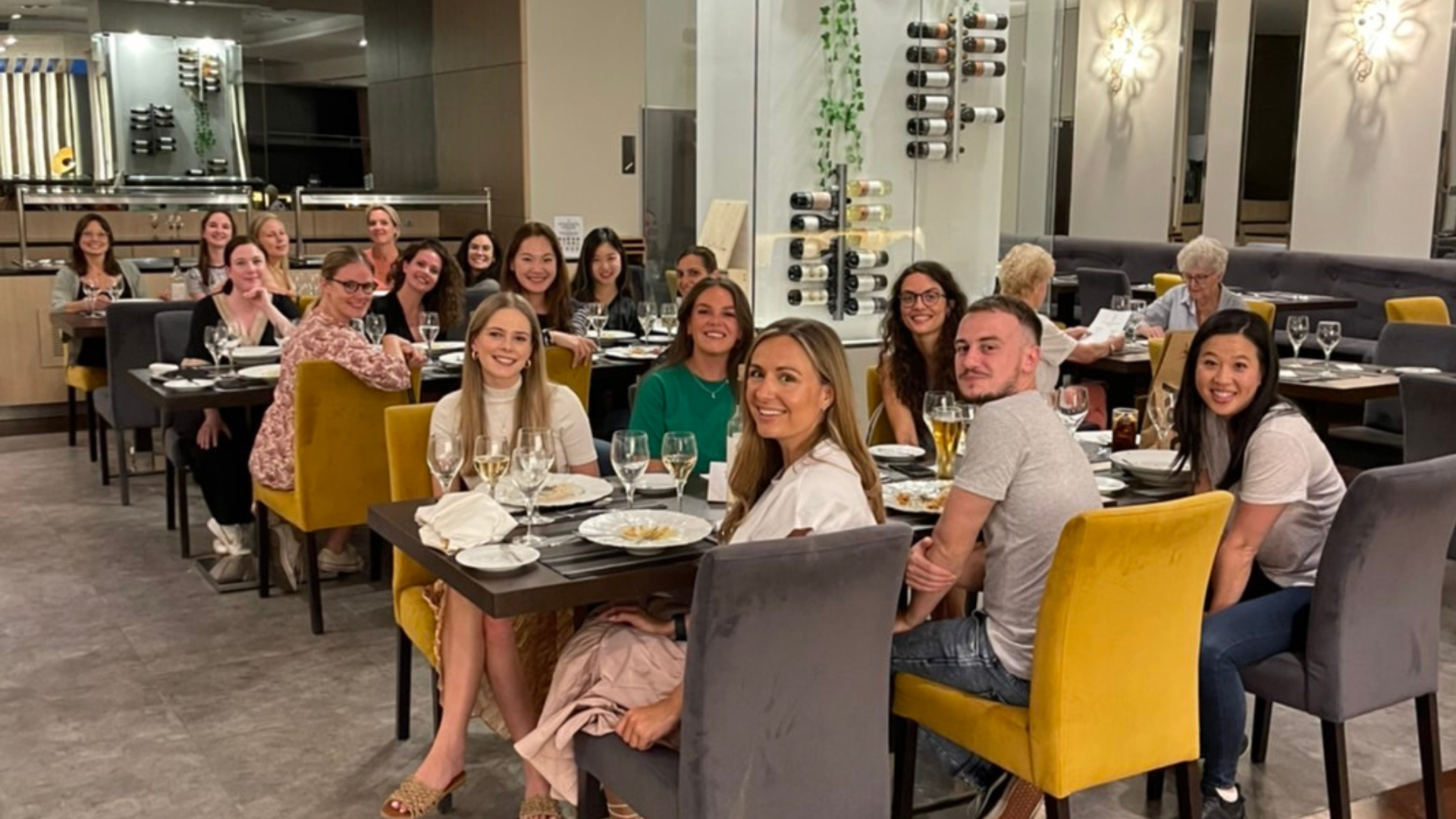 The next 5-days were jam packed with training sessions and workshops to help us develop the skills that are essential to TEAM LEWIS' business strategy. We unpacked award-winning marketing campaigns, worked on tackling creative pitches for clients, role played different business scenarios and worked on developing our presentation skills.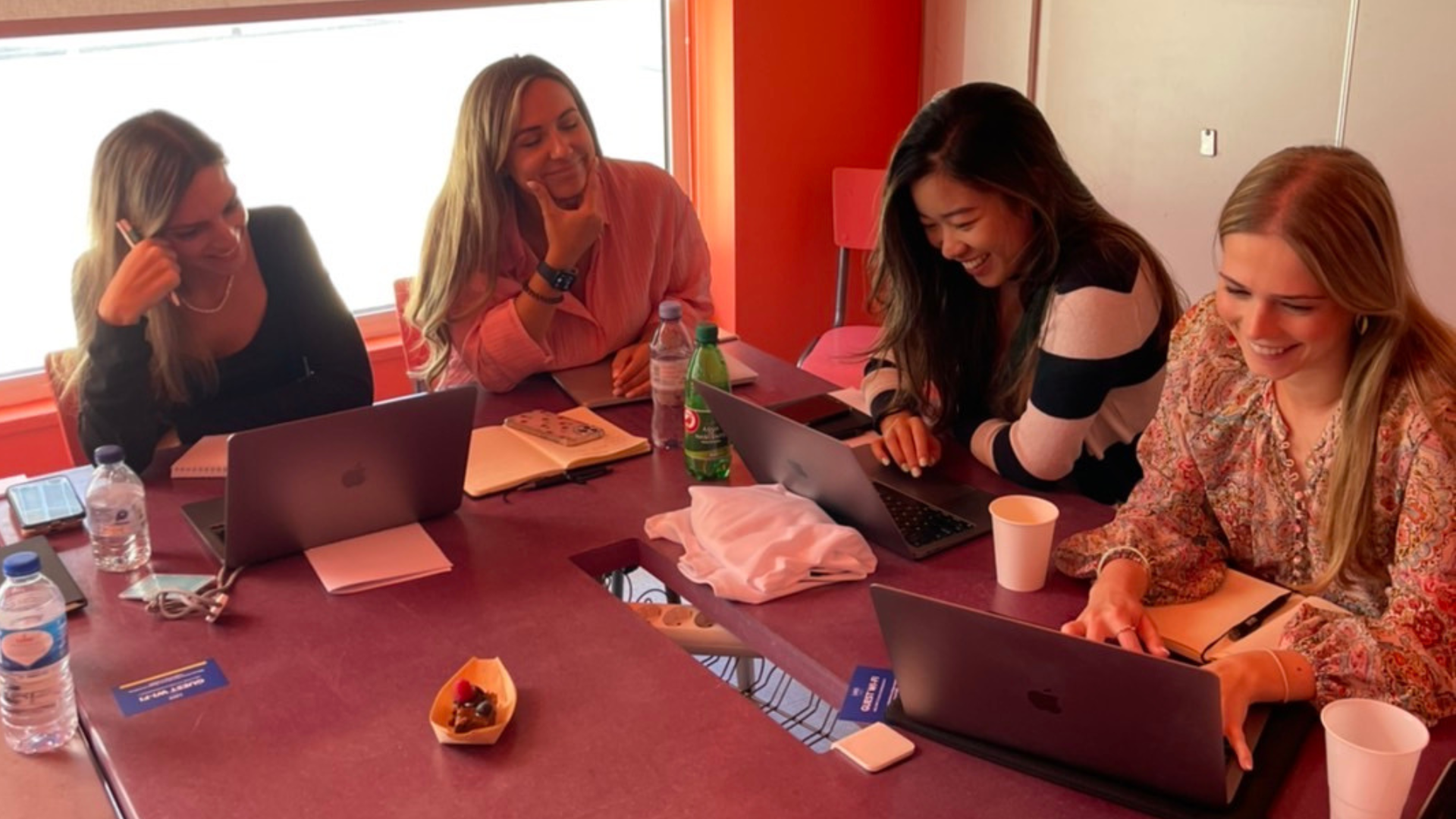 While the learning was amazing it didn't stop us from enjoying a cheeky sangria and checking out the local tourist attractions.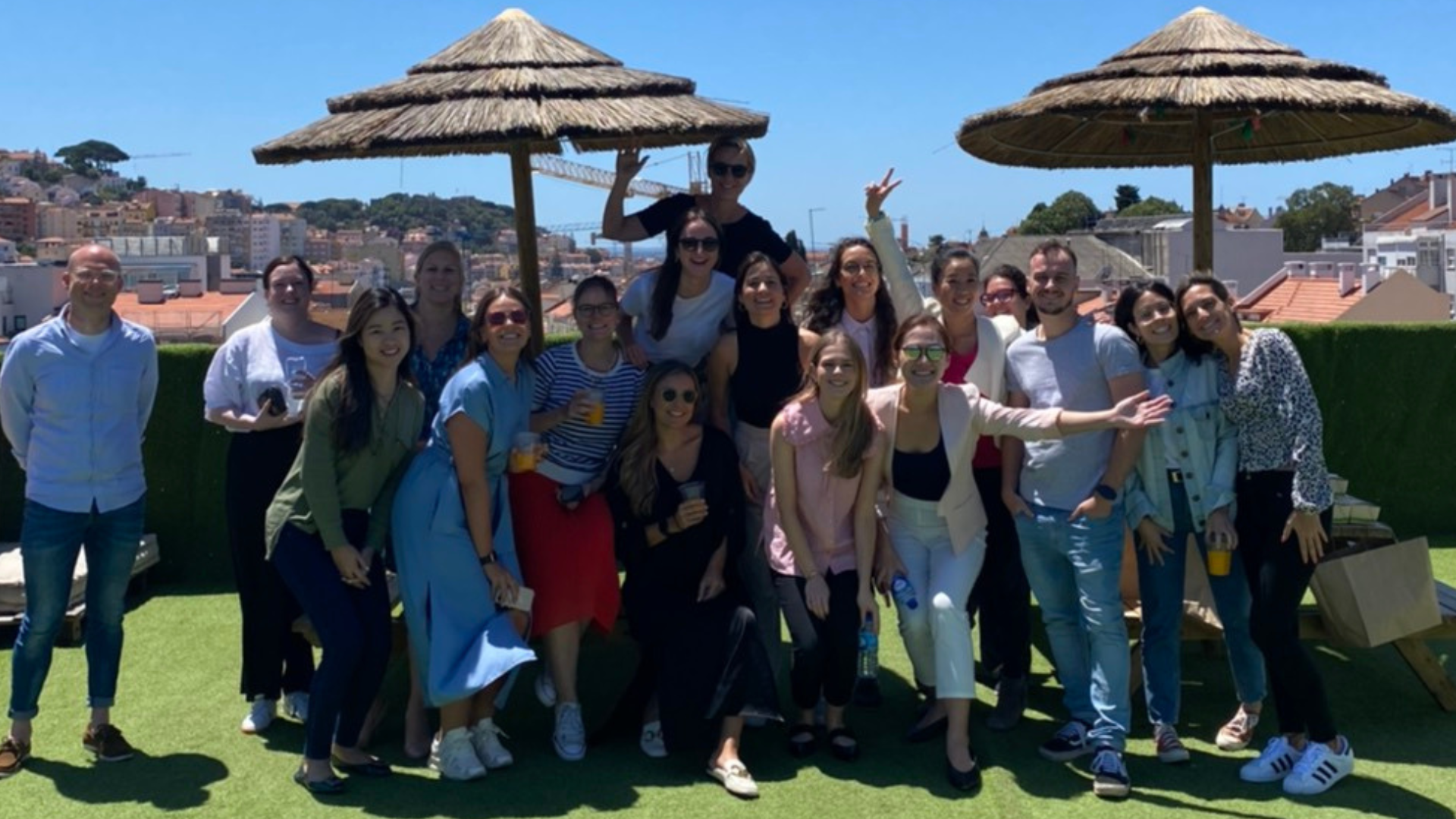 Not only did I learn a lot, but I also got to meet some incredible and inspirational people along the way. My social network suddenly went from a handful of friends and family in Sydney to colleagues and friends in every corner of the world. This truly was a once in a lifetime opportunity and I'm excited for the next group of delegates to go through the program. 
Stop

T

wo… Singapore
After a week-long training program, I packed my bags and travelled to our APAC head office in Singapore. As part of TEAM LEWIS' secondment program, I spent the week working out of the Singapore office. It was a week full of brainstorming and training sessions, getting to know the team, and trying some amazing local food; stingray, popiah, rojak, otak, gado gado and bubble tea, just to name a few.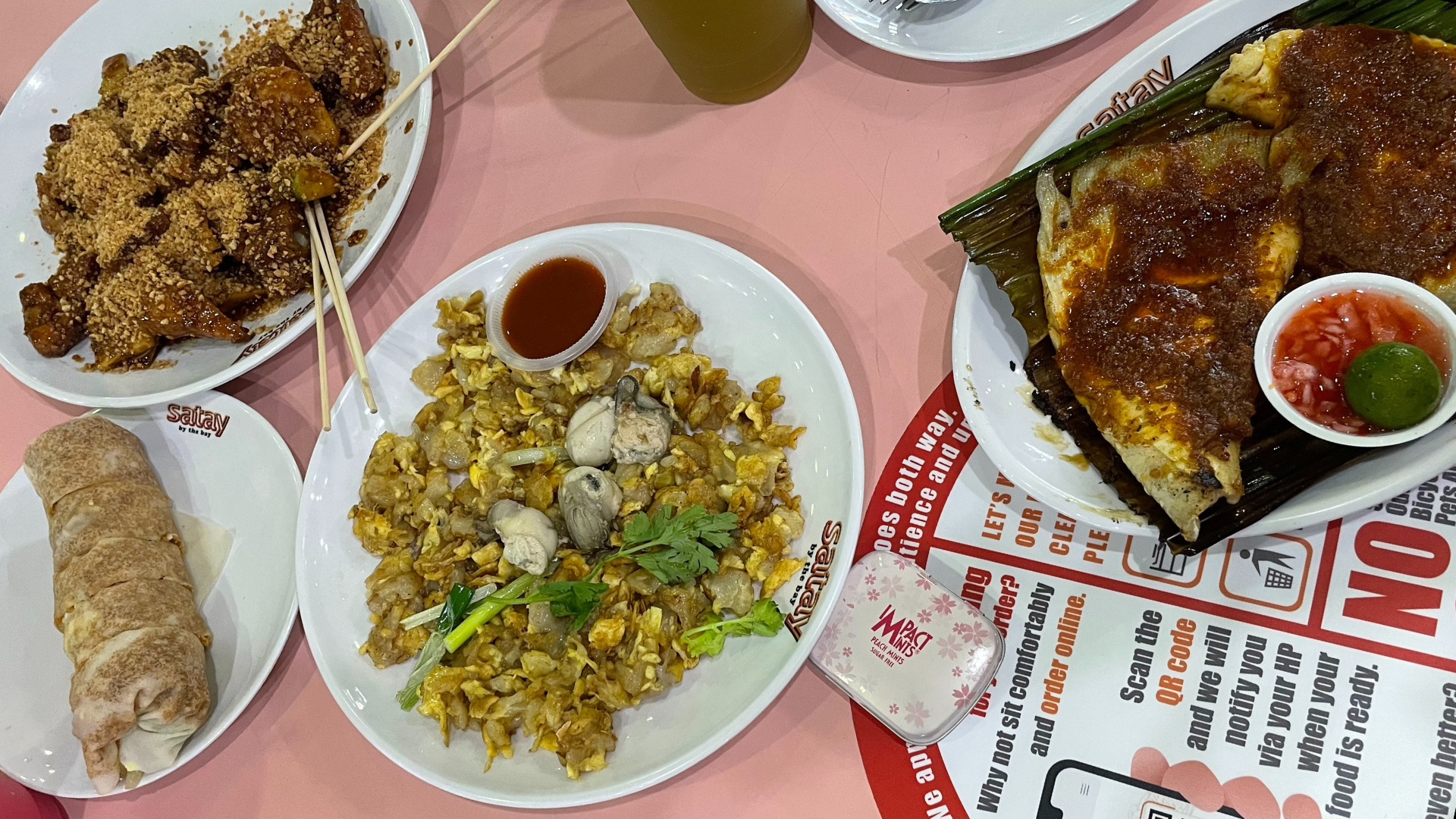 I also got to give a presentation of my own, sharing more about the Australia team and the work we do.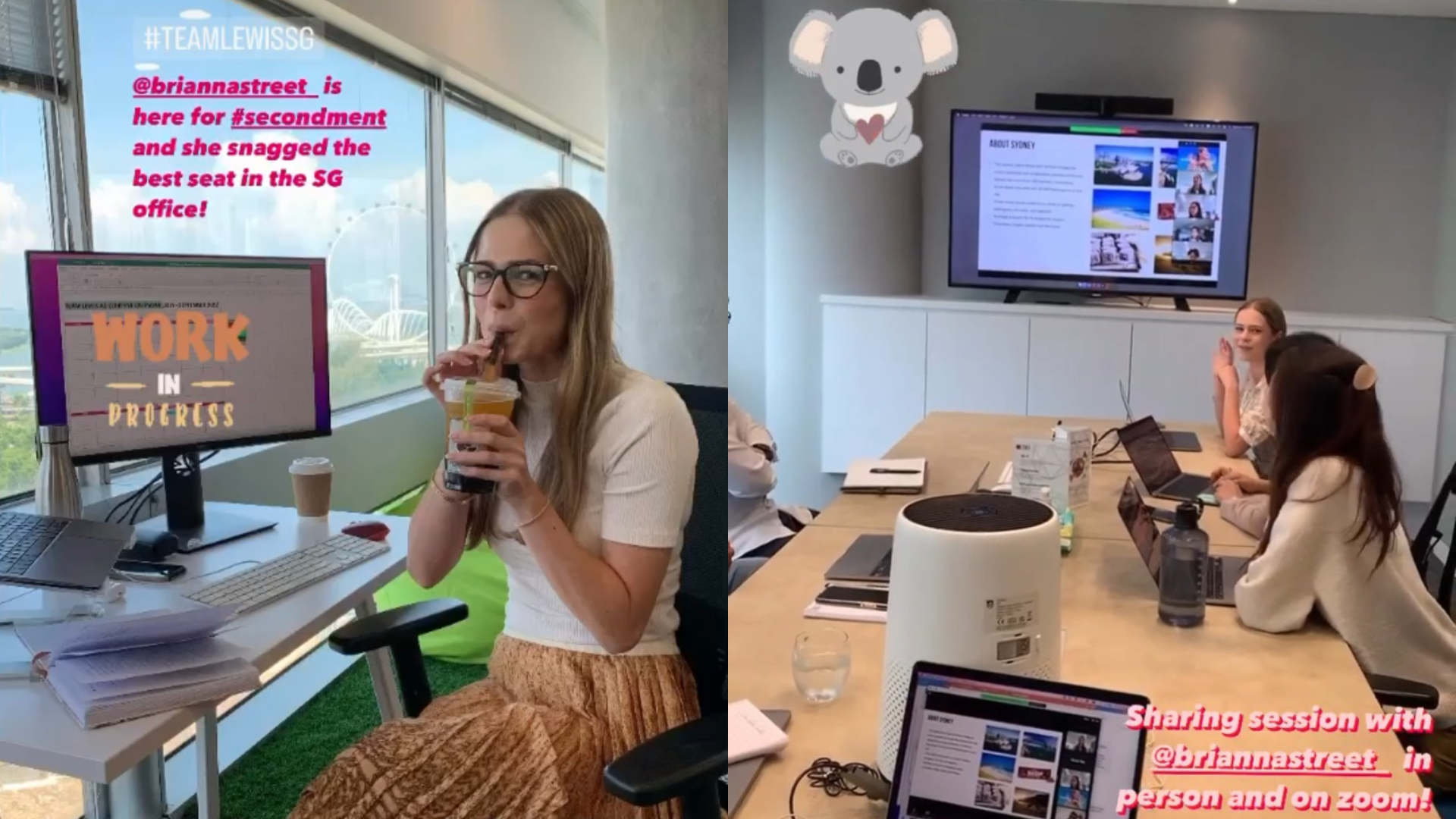 The best part about this trip was meeting the APAC marketing team in real life. After over 365 days of Zoom messages, online meetings, and countless projects it was nice to finally meet face to face. My experience in Singapore was absolutely amazing and all thanks to my colleagues. 
The secondment program provided me with the opportunity to develop my professional network and deepen my skills. I would strongly encourage anyone to take advantage of this unique opportunity and make the most of it. I hope to see a few of my Singapore colleagues visiting the Sydney office very soon.   
After 2-weeks of travel I was full of inspiration and learnings. I was ready to head back home and put everything into practice. Stepping away from the day to day, really opened my eyes to the international strengths and capabilities of the agency. At TEAM LEWIS borders are not a barrier, and we continue to showcase that through our global presence in over 80+ markets and our international travel opportunities.  
Want to learn more about the TEAM LEWIS culture. Visit our website here or get in contact with one of our marketing experts today.