The Consumer Electronics Show (CES) 2023 event showcased some of the latest and greatest in technology and concepts from around the world, laying a vision for where tech may go in the coming years.
Using insights from our data partner GWI, we take a look at the latest trends and products that are being developed in sustainability, AI, transport, gaming, and smart devices.
#1 Life and AI
Wellness has been a trending topic and brands are perking up to make it a business priority. Tech gadgets for improved sleep, health and fitness monitors are now created to integrate into both wearables and smart home devices.
In 2021, the market size of wearable medical devices in the Asia-Pacific region amounted to US$3.12 billion, with a market forecasted to have a compounded annual growth rate of 16% by 2027.
Brands are also showing interest in incorporating AI and healthcare into smart home devices.
Brand Examples
With innovation & AI set to help us eat, sleep, and live healthy, Samsung has extended its Bespoke Home range to include an oven with AI with the ability to suggest the right cooking temperatures for a range of pre-set healthy meals. The product can pair with Samsung apps to suggest recommended meal options based on workout stats and diet goals.
Home decor have started incorporating AI too, with Yukai Engineering launching Fufuly, a robotic pillow that helps people to find healthy breathing rhythms. Similarly, you can now check your health in the comfort of your own home with urine analysis technology that helps people monitor their health in their bathroom.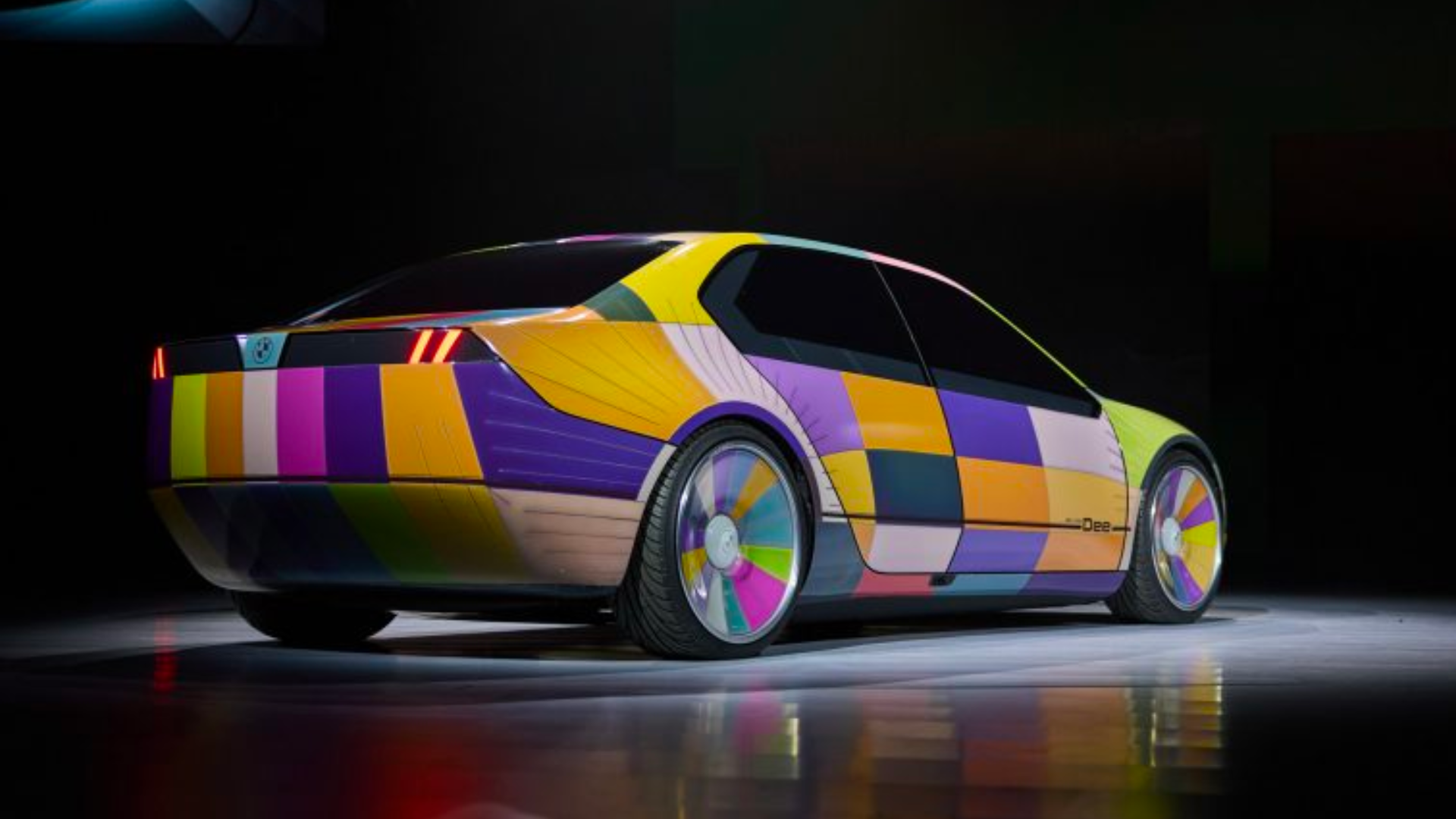 #2 Innovation – The future of transport
With over 20% of online internet users in APAC planning to purchase a car before Q1 2023, companies are now scrambling to paint a picture of how relationships with cars may change. An average of 70% of people in APAC agreed that increased automotive connectivity would be more beneficial for automotive users.
Brand Example
Samsung created a ICX system, that uses sensors to measure driver drowsiness. Powered by a platform called Ready Care, these sensors will employ driver-facing infrared cameras to monitor their status, and can work with the Samsung ecosystem, such as with the Galaxy Watch.
BMW has the i Vision Dee (or "digital emotional experience"), a car that talks like Knight Rider's KITT, and changes colour using E Ink and features an AR display that wraps around the windshield.
Other notable innovative car projects came from brands with no prior automotive background. LG, and Sony, who also showcased innovative technology in their vehicles.
#3 Smart home products becoming a norm
1 in 10 people in APAC owns smart home devices, including smart speakers, smart security devices and smart utility products, and these are soon becoming a new norm.
With smart devices becoming a part of everyday life for many, the race has been well and truly on from the likes of Google, Amazon, and many other brands to deliver the best of the best in futuristic smart home devices. Although these devices were built to make life easier for consumers, there have been big flaws in this industry, as not all brands offer up devices with the same usability, and most are not compatible with one another.
However, the way consumers shop for, set up, and use these devices in their homes is about to change for the better.
Brand Example
Matter, an open-source, universal smart home protocol, has finally gone live and has been backed by some of the biggest "smart" brands, with the goal of simplicity.

It is a single, IP-based, open-source standard that works over Wi-Fi, supports all major control platforms, and acts like a universal language, promising to make all your smart home devices work together through the smart home system of your choice, be it Amazon Alexa, Google Home, or something else entirely.
This new standard will allow consumers to choose models based on features and price rather than compatibility with a specific system. Users will also be able to access their devices from one platform, making life a lot easier.

#4 Sustainability and Consumer Values
Sustainability is the buzzword on most peoples lips. The climate crisis has emerged as one of the most pressing issues of our time. In APAC, 40% of internet users want brands to be more eco-friendly.
Sustainability is a key pillar for most consumer electronics organisations, but the tech industry is just at the beginning of this journey.
Brand Example
John Deere's new robot planter is designed to reduce fertiliser and chemical use, and Samsung spoke about their partnership with Patagonia to reduce microplastics in the water supply.

#5 Metaverse – Bridging the gap between digital and real world
In APAC, 30% of the internet users are excited about the metaverse. It's predicted that as more brands adopt their spot in the metaverse, they will move beyond simple activations and work to create seamless solutions for their consumers, creating real solutions to real problems, not just for the sake of technology.
The metaverse isn't going to arrive as the result of a major technological breakthrough – instead, it will find a way to seamlessly integrate into everyday work and life.
Brand Example
Dentsu NXT Space, is a brand new, first of its kind experience where brands can test, learn and explore opportunities presented by Web3, the metaverse, generative AI, XR, everyday web tools and more to rapidly visualise business growth opportunities and prepare for what's next.
Source Digital is claiming to have launched "the world's first smart TV metaverse experience", by bringing its Sansar platform to LG Smart TVs. Through this app, users can explore 2D and 3D environments with a customized avatar.
Panasonic-owned Shiftall has meanwhile launched three devices geared toward the metaverse. These include Magnex, an ultra-lightweight VR headset, and Pebble, a device that heats or cools the human body to enhance the virtual experience.
Related content: 23 Trends to expect for 2023
Curious about the trends impacting your brand? Get in touch with our data and insights specialists here.