Using insights from our data partner GWI, we learn more about the way business leaders think and how they are effecting change in the marketing world.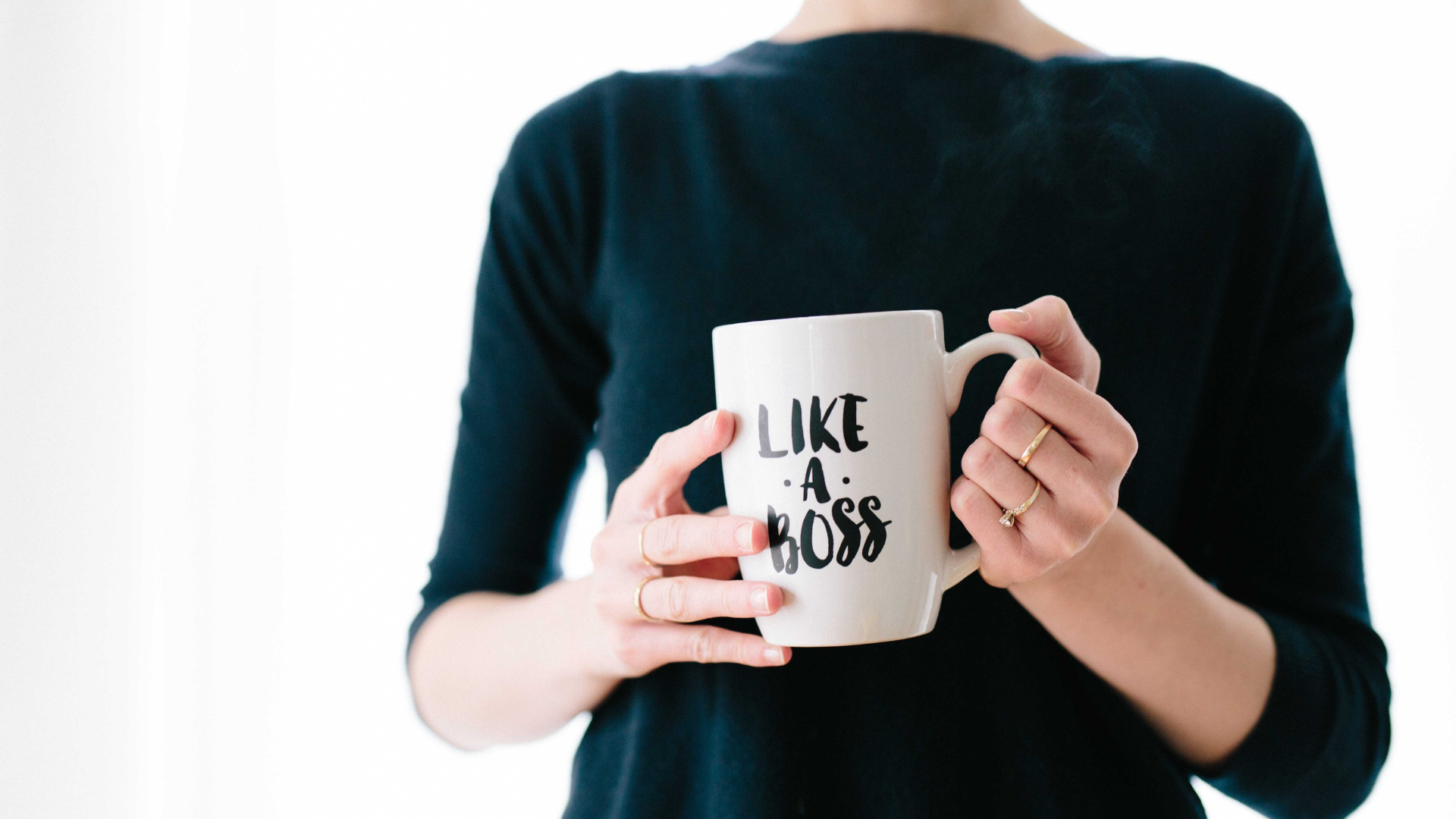 #1 Diversity and Inclusion – Diversified leadership increasingly gains importance
These days, we're beginning to see more women leaders. In APAC, 50% of business leaders are women as of Q1 2022, with an 28% increase in the past 5 years. Even so, there's work to be done, with a lack of representation among business leaders for the likes of low-earners, LGBTIQA+, and people of colour.
The COVID-19 crisis has created barriers to workplace diversity, equity, and inclusion (DEl). Women in particular are facing great challenges as they struggle to unplug in work-from-home environments. Because of this, burnout is a growing problem.
What's next?
This offers opportunity for specialised B2B brands to get into workplaces and teach staff more about DEI. Likewise, leaders can better educate themselves on how to do this, leaning on in-house surveys to gather feedback from their employees, giving them a space to make themselves heard at their place of work.
Female business leaders are a potential target audience group for providers in the fields of smart home, management and collaborative software, conferencing tools, and mental health apps.

#2 Metaverse – Pioneer adopters of the metaverse in working life
In APAC, 1 in 2 business leaders is open to new ideas and process. As tech-savvy, open-minded decision makers, 87% are interested in participating in the metaverse. Business leaders are likely eyeing up ways to integrate the metaverse into their working life. 32% of them are looking to hold meetings in the metaverse. Given it's such a new concept with no established ruleset, leaders don't just see it as a space to try new things, but a new challenge to overcome.
Work isn't their only priority, however, 30% of leaders in APAC are interested in making investments in the metaverse. This could be an indication that they're laying the groundwork to prepare for transactions in the virtual space.
What's next?
Brands need to better understand what appeals to business leaders and speak to their desire for new, innovative technology that improves their working life. For those eyeing the metaverse, it's important to bear this audience in mind when planning virtual campaigns. With avatars and environments that mimic and expand our 3D world, companies have begun to engage employees and serve customers in virtual environments.
Mytaverse, a company that throws events for businesses in custom-built metaverse spaces, was launched in April 2020. With the goal of creating a more interactive alternative to Zoom, the company has built everything from virtual conference rooms to auditoriums and showrooms, appearing directly to businesses.
Related content: Future Spotting: 7 Trends in the Metaverse

#3 Brand Discovery – In-person interaction and word-of-mouth are preferred post-pandemic
Search engines remain the most popular brand discovery channel, used by 46% of business leaders in APAC. However, leaders prefer more in-person interactions and as the pandemic subsides, the number who prefer contacting representatives is almost on par with the number using search engines.
It's also worth noting the importance of peers in the industry too. Around 39% of leaders in APAC would like to seek recommendations from industry experts and colleagues. As business travel picks up, leaders will be out networking; taking note of what like-minded professionals have to say about new products and services.
What's next?
Brands should have bolstered their online presence throughout Covid, and this is still important, but it's time to consider doing business the old fashion way too. To get business leaders' attention, B2B providers could attend in-person events such as trade shows and conference to promote their products.
It is also critical for the B2B providers to have good reputation. Leaders like to talk to each other, and having their advocacy means brands can quickly build a reputation among this audience.

#4 Purchase Influence – Security and productivity drive leaders' trust
In Q3 2021, when purchasing new products or services for the company, 57% of business leaders in APAC said that data security was of utmost importance, closely followed by the capability to improve productivity or efficiency and provider's trustworthiness, at 54% and 53% respectively.
There are some caveats to be aware of, though. For one, leaders at smaller companies are typically less concerned about security and more about the ease of use. The same is true of older leaders, while their younger counterparts are more likely to cite a providers' reputation above all.
What's next?
Brands should try to hit on as many of these touch points as they can to better improve their standing with leaders. Not all the business leaders match the "traditional" stereotype -young to middle age, well-educated, affluent, and predominantly male. It is important for the B2B service providers to understand the traits of their target audience.

#5 Premium vs Freemium – Inclination to use paid-for tools
Business leaders are often willing to pay for premium services outright and are less likely to search for a free trial of a tool before purchasing. In APAC, 90% business leaders have paid for premium tools at work. 48% of business leaders are willing to pay for security applications, which are the top priority. Followed by the cloud storage/ file management services, at 45%. This indicates that leaders are most concerned with protecting and backing up their work.
When purchasing a premium tool, 38% of business leaders in APAC are looking for better customer support, followed by more features and functions, as well as increased storage. As leaders tend to go straight to the premium version of products and forgo a free trial, it's important to ensure that a premium product is worth the price.
What's next?
B2B brands need to upsell their wares and make it clear what added features the premium version offers in comparison to the free version. In general, the premium product must have more storage, and features, but the most important thing is customer support. Making effective use of products is a key challenge, and by having support on standby to help them make use of the additional features is a must. B2B brands can consider providing 24/7 support via live chat or chatbots, as well as engaging social media as a feedback channel.

#6 Social Channels – Social media has increasing influence in workplace
86% of business leaders in APAC mentioned that social media is influential to their work-related products / services research. In APAC outside of China, YouTube (61%), Facebook (56%), Instagram (48%) and WhatsApp (48%) remain the top used social channels by leaders at work. In China, WeChat (54%) and TikTok (42%) are the main channels. This not only means B2B providers have a broader list of channels to reach them on, but as decision-makers, they also have the power to champion using these services in the workplace.
Leaders are sticking together on social, connecting with other industry leaders and experts to share ideas and discuss products. In APAC, 39% find conversions on social with friends, colleagues and contacts useful while 34% appreciate the posts by thought leaders.
What's next?
The social channels which business leaders are active on suggest that they are taking part in new social media trends like short-form video. Linkedin is not the only channel for B2B marketing. The line between life and work usage on social media is becoming vague; you can easily find thousands of results by searching #business on TikTok.
P2P marketing is a must for reaching business leaders, as they want to connect with, and be inspired by like-minded individuals. On social media thought-provoking content takes centre-stage.
Related content: Future Spotting: 7 Social Media Trends in APAC
Curious about the trends impacting your brand? Get in touch with our data and insights specialists here.