Trend #1: The Enterprise Nation
With a range of tools and services that a majority of individuals can access, all that is needed is a good idea and resources can be arranged for. With that, let us look at the progression of entrepreneurship and thereafter see trends that feed into this ever-changing cycle.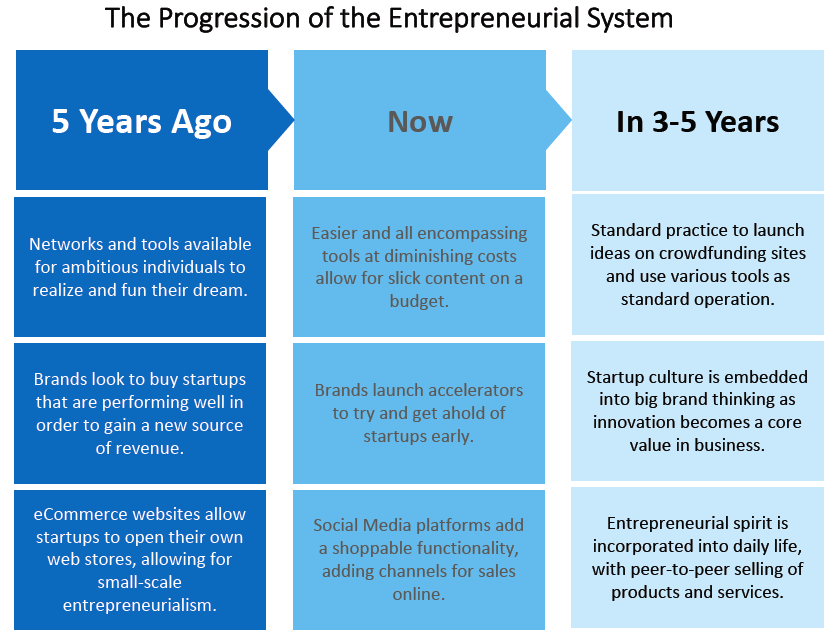 Trend #2: Crowdfunding & Kickstarters
RedBull Entrepreneurial Wings
There have been a plethora of systems that have been put into place that help future entrepreneurs get the funding they need. One such system is competitive pitching. In 2018, Red Bull launched a competition in Vietnam called "Charge Ahead into your Dream" which was in essence a reality show of contestants pitching their idea to a panel. On top of winning a prize pool of 43K USD, contestants were also given mentoring in pitching ideas, positioning their business, and marketing and sales strategies.
Kickstarter Exclusivity
Due to the success of Kickstarters and the value in supporting the community, an organisation known as We The People opened a retail store in Singapore that only sells products that were initially funded through Kickstarter. Each item would be accompanied by a backstory. Thanks to its success, they are looking to expand to Sweden and South Korea.
Trend #3: Banks on Board
With a rise in popularity and success of startups in the past few years, banks see an opportunity and ROI in putting investment into providing funding. Thanks to this, there are many financial organisation that are stepping up to help small business owners with a streamlined process to manage their finances and ensure they can put their main focus on growing the business. An example of this would be a financial body known as Holvi.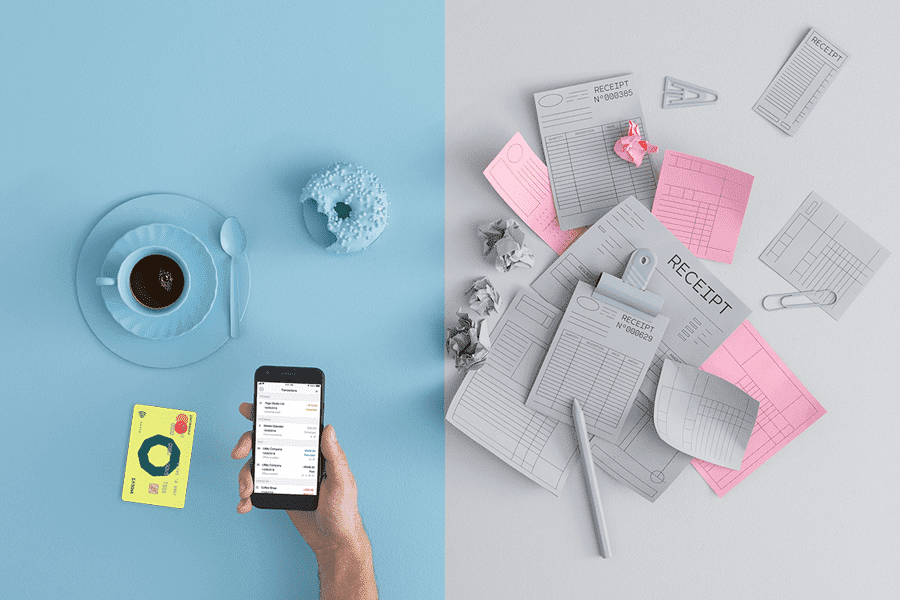 (Source: Holvi.com)
Holvi provides digital banking for entrepreneurs, combining all its functions in one digital business account – essentially providing banking which is designed to support small businesses. Holvi includes tools to manage money, collect money from clients, and an overview of customers' financial health. With convenient and easy to use financial management, entrepreneurs can manage their finances efficiently and put their efforts elsewhere.
Trend #4: Virtual Co-working community
Entrepreneurship is all about maximizing profit in order to feed more into the growth of business. With this, there has been a huge spark in growth towards co-working spaces in order to minimize rental cost to be exactly what is needed for the organization. There have been many intelligent approaches to this, but one that stands out is an Australian company known as Fishburners.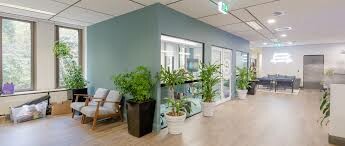 Fishburners launched a virtual membership program for entrepreneurs where members can connect with a co-working community online, receiving access to recorded and live-streamed events and workshops. Premium members can also work from a physical Fishburner co-working space in Sydney, Shanghai or Brisbane once a month, and a Google for Startups partner hub anywhere around the world for three days. This style of flexible pay-to-use allows for entrepreneurs to maximize their spend and shows the direction that the industry is moving.
To see how we can help your start-up, get in touch!