Every year, most companies scramble to achieve a specific brand look that coincides with the celebration of Pride month. However, many of these corporations, including PR and marketing firms, fail to fully embrace equality for LGBTQ individuals and don't encompass the meaning of Pride beyond the month of June.
What is Rainbow Washing?
Rarely do so few companies promote the inclusion of the queer community and their LGBTQ employees on a year-round basis. Instead, pride positivity is seen as a commodity and promotional tactic to appear educated and inclusive. This corporate behavior can be known as "rainbow washing." Although any PR or marketing firm could be labeled as performative for embracing the meaning of pride month, it is what comes AFTER the month of June that is crucial to embracing the LGBTQ community while bypassing rainbow washing.
What Can You Do?
Now that you know the answer to "what is rainbow washing?," let's discuss ways to avoid it at work. While it is important to spread awareness of Pride month during June, it is also critical to embrace and encompass the full meaning of being an ally. This must start in the root message of the company and/or brands you are working for and how you show up to your workplace. How do you show up every day as an ally? Where could you improve upon? Being an ally requires self-reflection for the company or firm you work for to carry on and live the message of what it means to truly embrace the LGBTQ community.
To promote a level of self-reflection within one's firm, provide accessibility to resources in which employees can learn more about the queer community and how it integrates into the fabric of the company. Create spaces where open and honest discussions about issues that continue to plague LGBTQ individuals can occur. Welcome criticism and constructive feedback from employees and clients who are members or allies of the LGBTQ community. Providing a safe space in which individuals can express their grievances is crucial to cultivating a healthy and thriving work environment.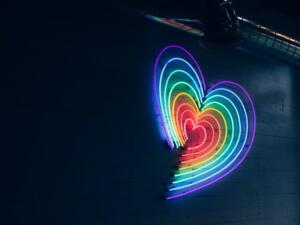 Related: Bettering Your Business: Diversity & Inclusion in Representation Marketing
How Does Finance Come Into Play?
In addition to the internal steps one can take to avoid rainbow washing and promote a welcoming environment, corporations must provide financial support to LGBTQIA organizations and to truly embrace the identity of a corporate ally. Although increasing educational awareness around LGBTQ issues is crucial, many queer-friendly organizations do not have the financial resources to provide for LGBTQIA community members. Therefore, funding these ventures is a critical aspect of avoiding rainbow-washing and embracing the queer community. Withholding or only providing financial support in the month of June does not fully encompass what it means to be an ally.
The Importance of Diversity
Finally, PR and marketing firms cannot become allies if their employees do not represent the spectrum of the various communities in our society. Diversity and inclusion must be an integral part of the hiring process to cultivate a cultural environment that promotes equity, inclusion and kindness. Without these factors, PR and marketing firms will continue to take advantage of the queer community for commodification purposes instead of embracing what it truly means to be an ally every day.
Want to learn more about the importance of DE&I in your marketing efforts? Contact TEAM LEWIS today.