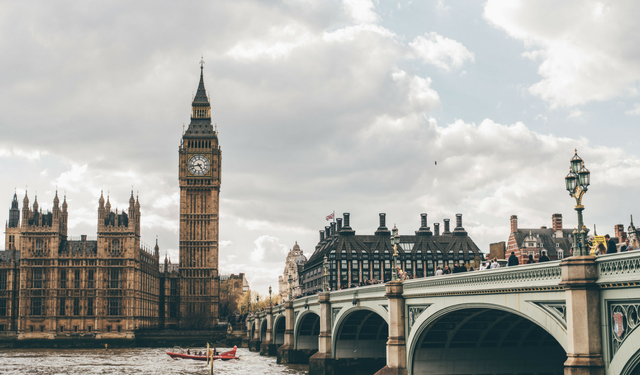 I had never lived in another country before and had no experience in PR, but starting any new experience is all about learning to roll with the unfamiliar.
Here are 3 things I learned, along with some anecdotes from my colleagues at LEWIS, that really helped me to survive and even thrive during my time as an American PR intern in London.
1. Learn to adapt, quickly
When I first arrived in London, I experienced some culture shock. Especially, when I began working. There are of course differences in language. I still don't fully understand what "Cheers" really means. It's used over drinks, as a thank you and a way to say goodbye!?
Not everyone moves countries for an internship, but the shift from university life to an office environment can still be more of a shock than you anticipate. When I spoke with my colleagues, they recounted this transition as being a major learning curve.
"When I started out, I quickly realized that my organizational skills weren't as good as I'd thought. I had to re-think the way I worked i.e. what work I needed to do, managing clients and talking to people. I've focused on that now for a while and it's worked wonders. Really applicable to real life also."
"I struggled to come to terms with the fact that I was a small fish in a big pond again. Going from playing for various University sport teams and being a big personality on campus to being the newbie again."
However, as this was my second internship, the biggest difference for me had been the difference in work culture. Everyone at LEWIS was much more relaxed and social than I expected. Everyone made an effort to get to know me and made sure I felt involved. In past jobs, I didn't have much social interaction in the workplace. At times, this made me uncomfortable as I felt every second I was at work I should be working, not talking or socializing. It took time to adjust my mind-set.
Adapting to the culture of your workplace isn't always easy, but understanding the nuances of your environment helps you to operate smoothly within it. Learning how to get the best from different kinds of people is an important skill, not only in PR but in any office.
2. Factor in time for setbacks
Nobody likes to start the day thinking "I bet I'll mess up today." But if you do mess up, leaving extra time for corrections means that you don't have to stress about not having enough time to get it right.  Stressing out about mistakes will cloud your mind-set and prevent you from responding rationally to challenges, making the mistake bigger than it needs to be.
It may be cliché to say, but the important thing about mistakes is how we respond to them. I had an interesting conversation with another colleague about how getting things wrong helped shape them:
"It was the drip-feed of corrections that helped to shape me. I studied English at university, and during that time you could pretty much write or say anything that flew into your head and with enough confidence you could pass it off as brilliance. Suddenly at work I was getting things wrong, and no amount of babbling would make it right. Having work come back covered in red pen or sent to someone else to correct, made me work harder to get it right first time."
3. Communicate!
When navigating something completely new, you are going to need help. No man is an island. You're not expected to know everything so, don't be afraid to ask questions. I always attempted projects on my own, but if I got stuck I knew I could always look to my supervisor or another colleague for guidance. Ensure there is an open line of communication between you, your supervisor and colleagues. Reach out and accept help from others when they offer it. You aren't going to have the answers, so if you can at least make the full picture in front of you as clear as possible, things become easier.
It can seem intimidating, especially in a new environment to know who to ask about what, and the best way to communicate with them. It's very easy to end up in a little work bubble, just concentrating on the tasks on your own to-do list, so sometimes you may feel like you don't want to burst into someone's work bubble. But in reality, most people will do what they can to help people, it's unlikely that if you approach someone they are going be out-right rude.
One of my LEWIS colleagues recounted a similar scenario:
"When I was a new Account Executive, I had forgotten to do something and, instead of telling my colleagues, I tried to 'fix it' by myself. At some point, my manager pulled me aside and asked what was going on and so I fessed up. The problem was shared, my shoulders started to relax and we dealt with the problem together and got it sorted – along with my confidence. I use the same approach in how I manage people today and I feel it enables them to shine. Mistakes happen – but the simplest way to fix them is to address them out in the open."
So,
Keep an open mind. Adapt. Take risks. Make mistakes. Learn from them. Remember most problems are only temporary. Let go of your fears. Try to have some fun. Be confident. And most importantly, trust yourself.
Interested in internship opportunities with LEWIS? Check out our careers page!