Uncertainty. As humans, we're hardwired to hate it. In fact, studies have shown that uncertainty is even more stressful for us than predictable negative consequences. So, when faced with the new realities of COVID-19, the global pandemic that has stolen lives, taken a toll on national economies, and shows minimal signs of slowing down, it's no surprise that the human community has become anxious of the unknown.
During these trying times, it is important for brands to understand that their audience is probably dealing with heightened levels of stress and anxiety. Therefore, as marketers, we must take a step back and assess the current situation, and lead with empathy. Many of us are probably experiencing this right now, as we pull back campaigns, planned months ago, which now appear insensitive or irrelevant.
Ask yourself: what shifts should you make in your social and content marketing strategies? Here are some things to consider when determining what's appropriate for your brand, right now.
Don't Contribute to the Noise
Everywhere we look, we are being blasted with more news on the rapidly evolving pandemic. But it's important to understand that this is NOT a marketing opportunity for your brand. According to Twitter, brands should avoid from opportunistically linking themselves to the health scare. The last thing we should do as marketers is to appear exploitative in this crisis, hash-tagging inappropriate posts in a last-ditch attempt to get eyeballs on unrelated content. Twitter has even prohibited all promoted content that refers to COVID-19, so be sure you're up on the latest policy decisions before building campaigns.
Take a hard look at your content calendar and consider decreasing your organic social posting cadence by holding on irrelevant evergreen content. However, if your brand, product or service adds value to this situation, there are ways to contribute to the conversation.

Consider How You Can Add Value
The current circumstances have likely changed your audience's everyday life. Whether it's working from home, or attempting to stay active while gyms are closed, provide your audience with information on how your brand, product or service can help them thrive in their current situations. If the creation of net-new content isn't possible, consider conducting a mini content audit on your existing assets to see what is already valuable, that can be updated and re-promoted.
If your organization has a product or service that fundamentally benefits your audience during a difficult this time, consider offering a free service or trial, to help ease lifestyle or work transitions. Take Okta, for example. According to ZDNet, the cloud identity management firm launched Okta for Emergency Remote Work, which offers core Okta services for free to all new customers for six months (with possible extensions based on the situation). Also, the popular app, NextDoor, just launched Groups and a Help Map in response to the COVID-19 outbreak, to ensure neighbors are kept even more up-to-date.
Ultimately, keep in mind that your customers' wants, needs, expectations, and purchasing decisions have evolved over the last few weeks and will continue to evolve as the situation progresses. Ensure that your brand is prepared to adapt its marketing techniques to support your audience as time goes on.
Be Sensitive to The Situation
Just like humans, brands should adapt their tone to fit the context of the situation. Brands should be wary that what would normally be acceptable content could come off as insensitive and tone-deaf. According to Mobile Marketer, ads have shown a 30% drop in the use of "human connection" since March 12th as social distancing becomes the new norm. In fact, Hershey's paused its recent campaign efforts, which centered on hugs and handshakes as strangers reacted to receiving candy.
Update your content to be situationally fluent, by removing imagery of people in groups, airports, concerts, etc. As circumstances around the pandemic continue to develop, keep your audience's perception of your marketing tactics top-of-mind.
Be a Glimmer of Hope
Although these are trying times, remember that there is light at the end of the tunnel. As creatures who seek out human connection, recognize that social distancing measures (while offering protection and security from the virus) are probably taking a significant toll on your audience and the world at large. Take this opportunity to provide support and encouragement to your audience and community. Guinness demonstrated this beautifully in their recent St. Patrick's Day commercial. Without directly mentioning the virus, the ad alludes to the fact that this St. Patrick's Day won't be like the others but ensures viewers that "we will march again." Not only was this message in line with Guinness's brand values and encouraged its audience to be safe, but it also left viewers with a glimmer of hope and an image of resilience.
Amid all the news around the novel coronavirus, also consider that your audience may be in need of some positive content on their feed. Can you share relevant, positive stories that might uplift the people who follow your brand on social media? Perhaps there are positive initiatives like practicing mindfulness or creative indoor activities that can bring your community together during these times of uncertainty. These will likely be a welcome distraction to your followers.
Stay Updated
As this is a fluid situation, continue to be diligent in monitoring the channels as news around COVID-19. Check social channels to explore the conversations that are happening in real-time and recognize your audience's changing needs as new developments are made. By having an open ear to the concerns your customers are facing during this time, you will be better equipped lead with empathy ensure your messages offer a helping hand.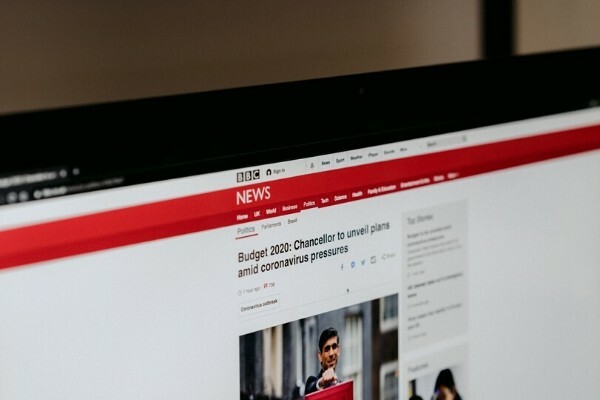 To Recap
• Stay true to your brand while adding value to the conversation.
• Create content that focuses on education and ways that your customers can navigate their newfound situation, as it applies to your product or service offering.
• Conduct a mini content audit of your existing assets, to see what can be re-promoted that would add direct value to your community.
• Keep your audience's perception of your marketing tactics top-of-mind. Update your content to be situationally fluent.
• Be hopeful. Be that glimmer of hope. There is light at the end of this tunnel.
• Stay updated. Stay Safe. Stay Healthy!
Looking for more social and content support? Send us a message.