Trending Stories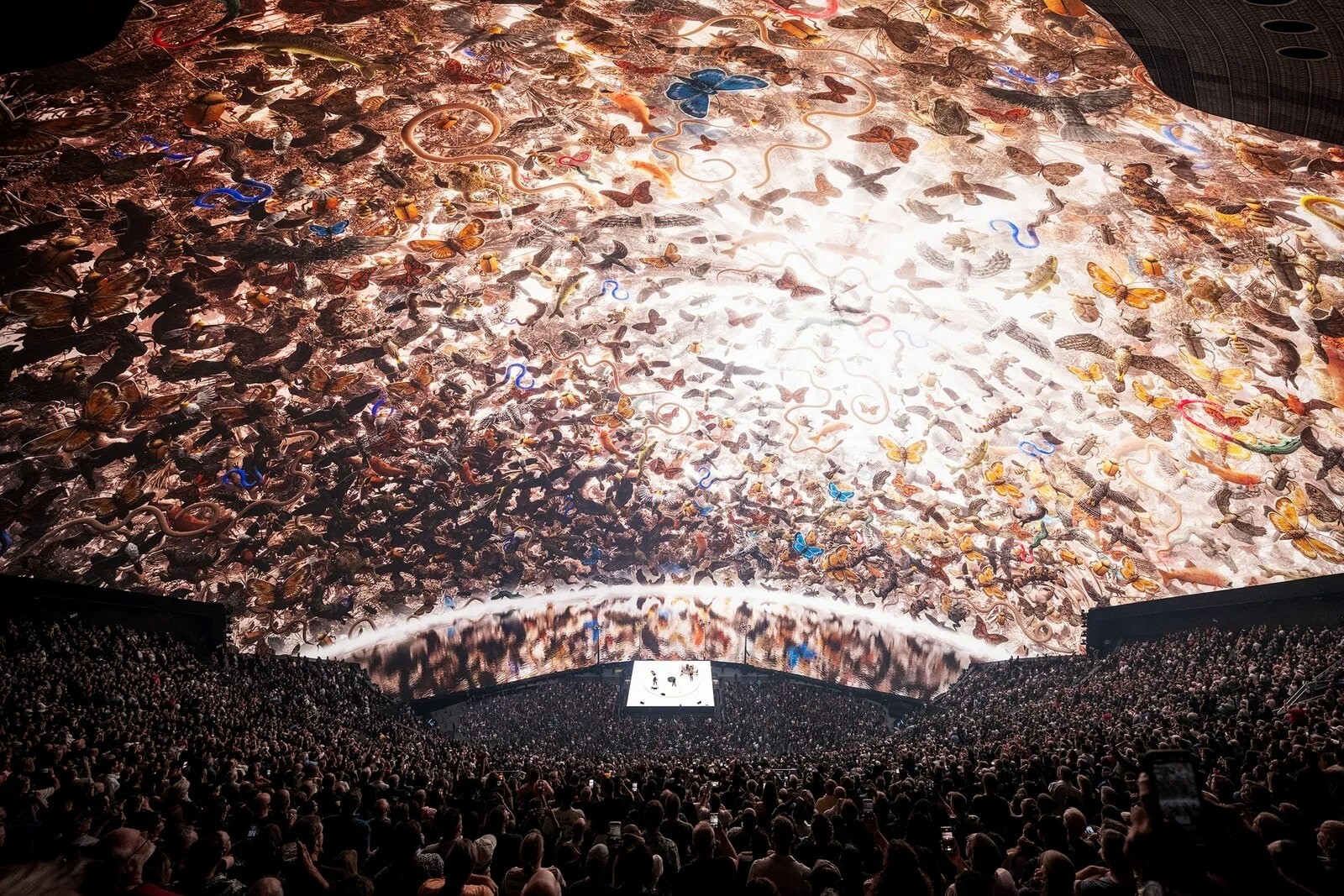 I could really go for a Sphere right now
People have forever traveled from far and wide to visit Las Vegas. Whether it's to replicate the boozy debauchery as seen in The Hangover, spend the night in Caesars Palace, or rob the Bellagio, Vegas is known as Sin City for a reason.
Now, however, Las Vegas has another attraction to add to its arsenal; the ball-shaped venue called the Las Vegas Sphere. Whilst people on social media were quick to mock the new entertainment venue for its strange shape, Sphere's debut certainly did not disappoint.
Popular band 'U2' headlined the $2.3 billion venture, with stars like Paul McCartney, Oprah, Aaron Paul, and Bryan Cranston singing along to 'With or Without You' while a kaleidoscope of animals transcended across the sky. Sphere's wraparound LED canvas (with a mighty 268 million video pixels) and 160,000 speakers is surely set to change the entertainment world. We can't wait to see what creative use other artists make of such a unique space.
The Beatles' unreleased song comes to light after 28 years with the help of AI
The Beatles have released their first "new" song since 1995, thanks to the help of machine learning. The iconic British brand intended to use John Lennon's demo tape for "Now and Then" in the nineties, but technical issues stopped them from releasing it.
Thanks to developments in AI, the two remaining members, Paul McCartney and Ringo Starr, were able to assemble the finished track. It is now available for streaming.
According to McCartney, "We were able to take John's voice and get it pure through this AI so that then we could mix the record as you would normally do." He also said it was "kind of scary" hearing John Lennon's voice, "There's a good side to it and then a scary side, and we'll just have to see where that leads." 
Halloween Marketing 2023 Wrap-up
Marketers love seasonal holidays. It's the perfect time to add creative flair to any campaign. This year, brands went the extra mile to create scary ad campaigns to give their audiences a fright. Let's recap some of the best from this year.
Firstly, Snapchat used AI and augmented reality to create scary puzzle games for its users to delve into this season. This was accompanied by a storyline of influencers who set up the game for people to explore. Fanta resurrected its "Trick or Treat" collection, where the Italian audience had to scan a QR code to find their prize or trick. And Burger King created a series of horror movie parodies featuring some meals from the store. We can't wait to see the creepy advertisements next year.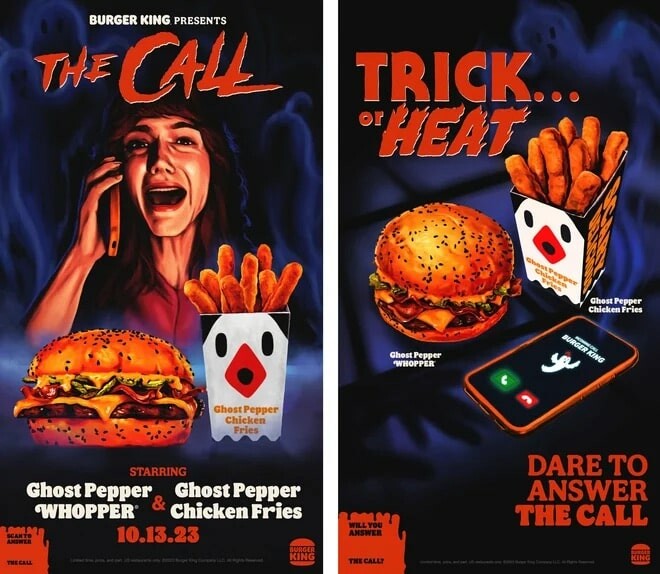 Platform Updates
Meta expands their Ad feature for Ad creation
After several months of testing, Meta announced that they are expanding their launch of the new generative AI elements for ad creation.
During their trial stage, Meta was working with selected brand partners testing out AI features such as text variation, image expansion tools and background generation. Testing found that not only did it benefit the creativity of the ads, but it also saved significant time and helped maximize campaigns.
Due to the success of the trial period, we're sure we can expect to see more creative and innovative campaigns roll out in the coming months.
*Buzz* *Buzz* "Oh someone's calling me on X."
As you might have seen on This Week in Social a few weeks ago, X planned to introduce a new feature allowing users to make audio and video calls. Well, now it's here!
Users can select who they want to receive calls from, including people in their address book, followers, or verified users. The feature was quietly introduced without a formal announcement. It's unclear if the feature will only be available to X Premium members forever, but there's hope that all users will soon get to use it. This is all part of Musk's vision of turning X into an "everything app."
TikTok tests 15-minute uploads
Once known for its short 15-30 second format, TikTok continues extending its video limit to 15 minutes. When the platform first went viral, the maximum video was 15 seconds before it extended to 60 seconds. Since then, it has revised two more times before reaching 10 minutes last year. This 10-minute feature then disappeared from the app and was only allowing people to upload longer content forms when uploading a clip instead of recording.
Now TikTok has decided they want to give 15-minute clips a shot – but the main question is: will users watch what most people now consider 'long form' content? With no confirmation if or when this update will occur – keep an eye out if you notice any changes to your TikTok account.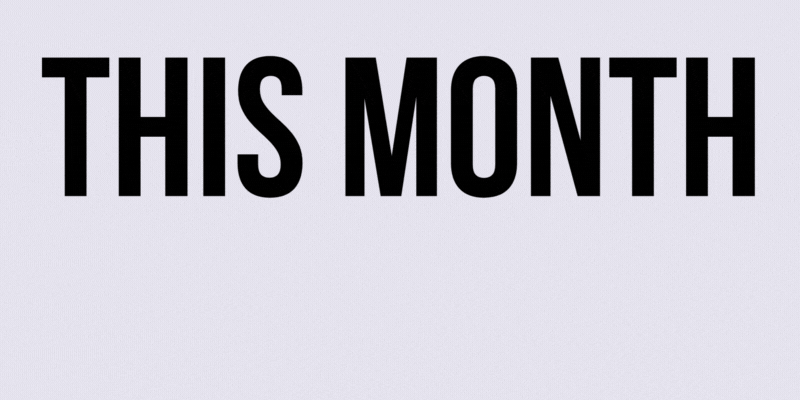 That's a wrap on This Month in Social! For weekly updates on the latest trends and stories, follow us on LinkedIn, Twitter, Facebook and Instagram.