Be it one of United's many recent issues including dragging a passenger off a plane and the death in transit of a potential world-record-breaking rabbit, to American Airline's uniform debacle and last weekend's massive British Airways IT failure that left hundreds of thousands of passengers (including myself) stranded around the world.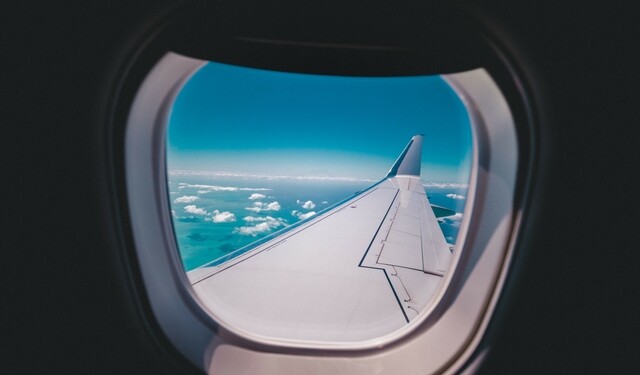 While these incidents obviously have serious business implications, they can often have even more disastrous repercussions for an organization's reputation. The key to overcoming crises like these is efficient and effective communication. Yet, sadly, for most companies without a thorough and rehearsed crisis communication plan in place, this is often just an afterthought. Looking at last weekend's British Airlines chaos as an example, what should companies keep in mind when they are faced with a serious crisis?
Communicate from the inside out
As crises unfold, it is often difficult to understand what is actually going on. Even if only limited information is available, it is essential to keep employees informed about the situation. Too often, companies rush to release a public statement before sharing a status update with their staff when, in fact, it should be the other way around. This is especially important for employees sitting on the frontline, directly in touch with the customers that expect them to know what is going on.
"The key to overcoming crises like these is efficient and effective communication."
Last weekend at London's Heathrow airport, the first I heard about my flight being cancelled was from a BBC push notification on my phone. Ideally, it should have been from the agent at the gate, who, until then, had been doing a good job at keeping us up to date on everything. Evidently, she didn't know anything more than we did and when asked about the news, all she could do was apologize and say she would let us know when they find out more. Not only did this cause massive confusion amongst passengers, it also highlighted that the airline wasn't in control of the situation. If companies want to overcome crises like these, they need to ensure message consistency across their whole workforce, from the CEO providing statements to the media, down to the frontline workers dealing with confused customers.
Be available
In a similar vein, it is important to keep customers informed about what is going on, regardless of whether businesses are dealing with flight cancellations, ransomware attacks or data breaches. At Heathrow, once the news of all BA flights being cancelled was out, all airline and airport employees seemingly just vanished from inside the terminal and left passengers to figure things out by themselves. There were queues everywhere. Some leading to closed passenger assistance counters, while others just lead nowhere. All because no one knew what was going on, people just decided to queue, even if they didn't know what for.
Information about what was happening made its way through the queues like Chinese whispers. However, without anyone there to consult, speculation like a cyber attack being the cause for the IT failure was taken at face value. Even the media, which served as the primary source of information within the terminal, picked this up. It forced British Airways to address the rumor in one of its updates.
"It is important that companies remember that, during crises, there is no one-size-fits-all approach to communicating effectively with customers."
An information vacuum like this one provides a fertile ground for dangerous rumors to spread that can seriously harm a company's reputation. In these situations, businesses need to be available for both customers and the media to answer questions, and give a specific timeline of when they can expect the next update. Otherwise, the information stream will take on a life of its own, while the company affected loses control of the narrative.
Think about your audience
Finally, businesses wanting to keep their customers informed during a crisis need to think carefully about what channel to use to reach their audience. Last weekend, passengers from all walks of life were affected by the IT system failure. During this crisis, the primary way for British Airways to communicate with its customers was Twitter. While this is a great way to reach young and tech-savvy passengers, not everyone might be familiar with social media, especially not older generations. It is important that companies remember that, during crises, there is no one-size-fits-all approach to communicating effectively with customers. While the message needs to be consistent, a broad range of channels should be used to ensure all customers are reached and kept up to date.
Crises always hit companies hard. However, with a strong crisis communication plan in place and if businesses have secured good will with their customers over the years, organizations can get through these tumultuous times and avoid long-term reputation damage.

Learn how Team LEWIS can help you in a crisis.