Het project is de eerste samenwerking tussen de twee muziekgroepen en alle opbrengsten gaan naar The Music Man Project om mensen met een verstandelijke beperking te ondersteunen in het Verenigd Koninkrijk.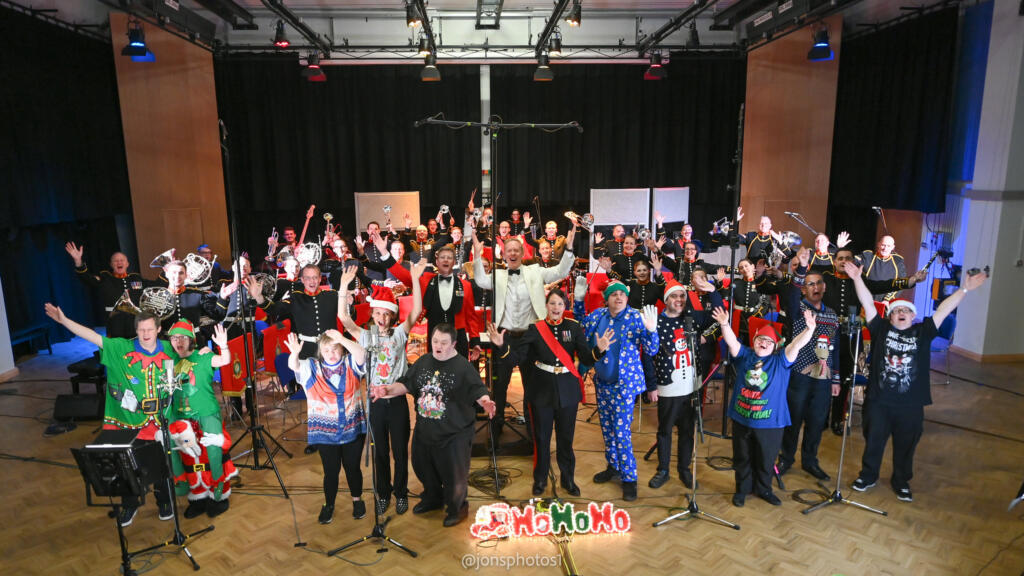 "De titel van onze kerstsingle zegt het al: muziek is magisch. Het nummer viert de kracht van muziek om mensen samen te brengen en levens te transformeren, ongeacht hun achtergrond", aldus David Stanley, oprichter van The Music Man Project. "Ik hoop dat ons lied mensen kan inspireren om deze feestdagen hun onenigheden opzij te zetten. Hoewel het ons doel is om de plaat op nummer één te krijgen, is het belangrijker om de magie van samenwerken te benadrukken. Het creëren van eenheid is het belangrijkste doel van onze samenwerking met Royal Marines Band Service."
The Music Man Project werkt samen met Royal Marines Band Service om militaire elitemuzikanten en mensen met een verstandelijke beperking met elkaar in contact te brengen via de universele taal van muziek.
"We zijn trots op deze unieke samenwerking met The Music Man Project. Elke artiest straalt warmte, energie en positiviteit uit. Het zijn ook ongelooflijk getalenteerde muzikanten", zegt luitenant-kolonel Jason Burcham, Commanding Officer Royal Marines Band Service/Principal Director of Music Royal Marines. "Het repeteren en opnemen van deze single was een geweldige ervaring. Iedereen bij de Royal Marines Band Service kijkt ernaar uit om deze kerst magie te creëren met The Music Man Project."
'Music is Magic' is nu beschikbaar om te downloaden en te streamen via alle grote digitale muziekwinkels en streamingdiensten.
Bekijk de videoclip voor 'Music is Magic' hier: Music is Magic Christmas Single