In February 2021, Instagram had around 30.57 million users in the United Kingdom. The largest share of Instagram users were individuals aged between 25 and 34 years old, at 30.7 percent. With the world in lockdown for much of the past year, many have turned to social media to reflect, inspire and connect with others.
As of 2019 and 2020, the average daily social media usage of internet users worldwide amounted to 2 hours and 25 minutes per day. For additional context, this is more than the average time spent on eating/drinking and time spent socialising (whether that be virtually or down at the pub).
Now it's at this point that a B2B marketer will turn around and say, "Consumers aren't our target audience" and this is the exact thought process that needs to be challenged. In reality, regardless of your 9-5 job title, outside of working hours, everyone is a consumer, and this is where Instagram truly comes into its own.
So why is Instagram the place to be?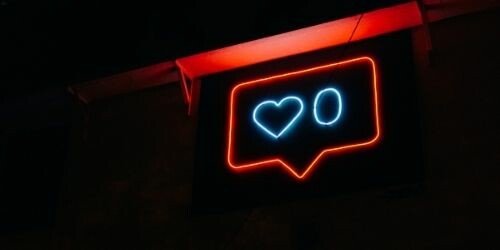 B2B has become B2H
Across all aspects of their marketing strategies organisations are beginning to realise that although the history of their business may be routed in B2B, to see significant growth and really reach that target audience, they need to be embracing a business-to-human strategy.
B2H is about thinking beyond the products, it's about being bold, challenging existing mindsets, and engaging with your audience to encourage them to do the same. It's this emotion that makes us human, and it's the brands that are able to tap into this that will see the most success.
'By failing to prepare, you are preparing to fail'
Instagram cannot be a copy and paste from your existing marketing channels. To create a truly successful Instagram account, you need to do your homework – know your channel, know your audience, and know your space. Putting in the necessary preparations will pay dividends in the long run; see what your competitors are doing, look at the accounts that your target audience is following, find out if users are already tagging your products.
An understanding of the existing landscape can then be used to inform your wider Instagram strategy which will give your content purpose and support your business goals.
Inject some personality
'Instagram husband' is a phrase for a reason, Instagram is a visual medium and getting the perfect shot is an integral part of the posting process. When sifting through your visual asset bank try to avoid anything overly promotional – the ultimate goal for any Instagram account is to land that coveted spot on the explore page.
Over 200 million people visit the explore page every day to discover new ideas and inspiration. So how does it work?
In a nutshell, the Instagram Explore page works by using the Instagram algorithm to learn about your behaviour on the app, particularly what you like and engage with the most. For brands hoping to secure their spot, although there is no exact science, posting the right content at the right time is a good place to start.
It's also important to embrace creativity in all its forms, whether that be video, adding animated elements to still photos, utilising the Instagram stories feature, or boomerangs.
You only get one chance to make a good first impression
Unlike other social media platforms, such as Twitter or Facebook, when it comes to planning and posting your content you have to think beyond each individual post. Instagram is all about the grid and given that 'you only get one chance to make a good first impression' it's important that upon that first visit to your brand's page, visitors are met by a well laid out, visually appealing grid.
There's a whole host of tools/apps out there that you can use to help map out and visualise your grid, savvy marketers will use the grid itself to tell a story, alongside the individual posts, maximising every opportunity to make an impression.
#Hashtag everything, everyone, everywhere
And finally, you cannot forget the hashtag. Posts with at least one Instagram hashtag average 12.6% more engagement than posts without a hashtag, so if you want to increase your likes and ultimately see success in the form of the Instagram explore page, then getting yourself a strong hashtag strategy is essential.
For those brands looking to get started with Instagram for business, it can feel like a bit of a minefield. But understanding the platform, doing your research, and embracing the opportunity to get creative is a great starting point.
If you'd like our help launching your business on Instagram or to find out more about our digital services click here or contact us here.