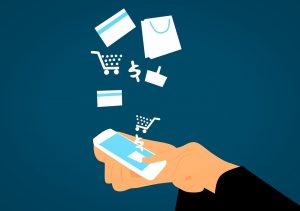 While the world is still aghast at the Facebook and Cambridge Analytica scandal that's been unfolding over the past two weeks, the rest of the social media sphere lives on. Whilst user privacy is the hot topic, the increasing monetisation of social media platforms is unfolding before our very eyes.
More and more, platforms like Instagram, Snapchat and Pinterest have been increasing their functionality with e-commerce options. Just this week, Pinterest announced it's expanding its automated shopping ads, allowing retailers to directly upload their product catalogues. Similarly, Instagram has started to broaden their shopping tags feature, allowing more businesses to tag their posts with prices which serve as a link that takes the user to the website.
Social Commerce is here and it's slowly becoming more and more visible in our daily digital interactions. Brands and businesses are now practically salivating at all the growth that can potentially be gained.
So, the brands are willing and able but are their users?
Trends in e-commerce have been an established part of the digital zeitgeist for well over a decade now and the increased digitisation of people's money, and the services that facilitate this (PayPal, contactless payments etc.), has meant that the habits in which people buy are commonplace.
Altering these habits and changing the psychological way people shop isn't going to happen overnight, especially when the technology in these specific interfaces is still new. Companies should tread carefully at this very early stage of innovation, putting too many eggs in one basket could backfire as the long-term results of social commerce are untested.
But, despite this, the potential to experiment is vast as the line between social, content and shopping seems to be merging. Recently, Snapchat teamed up with Air Jordan sneakers and allowed people to buy their new trainers through a QR code within the app before they went on general sale. This exclusive pre-sale was timed over the NBA All-Star Game weekend in the US creating a perfect, synergist opportunity to promote the app and brand.
Platforms that can host videos, photos and links within one social medium will eventually start to see these new creative approaches of adding commerce come to the forefront. A QVC style Facebook shopping experience? Games which get you discounts when you reach a certain score?  Taking a photo of an item you see and immediately buying it? This crossover of commerce and social media will make all of these things a reality when the technology and market are ready.
For now, it's too soon for brands and companies to completely focus their digital strategies around social commerce, especially considering the lack of first party data that coincides with such a marketing tactic. But social commerce is here and it's time for businesses to start thinking outside the box and be the first ones out of the gate because one day, all these ideas will be ordinary.
This Week's Top Social Stories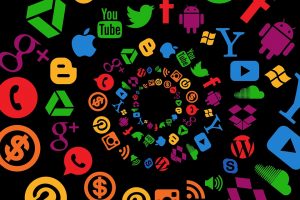 As the Cambridge Analytica Scandal continues to unfold, a Reuters poll reveals that less than 50% of the American public trusts Facebook to obey privacy laws. Read More
Snapchat continues to focus more on their GPS tools with two new location targeting ad features. Read More
Reddit bans a 'DarkNetMarkets' thread that had a community of 160,000 readers in order to prevent illegal activity occurring on the site. Read More
Facebook makes their privacy tools easier to find in light of mounting worldwide scrutiny. Read More
Google acquires GIF-sharing platform Tenor after millions of Google searches for GIFs are made every day. Read More
Winner
Apple is prepping for its next batch of Emojis with 13 new icons that more accurately represent people with disabilities. After working with several charities, designs include guide dogs, prosthetic limbs and characters in wheelchairs.
Loser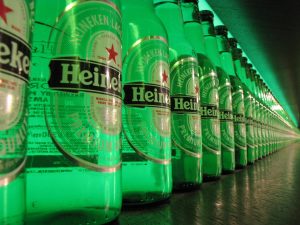 Heineken apologises for "missing the mark" after their latest Heineken light commercial is accused of racism. The controversy surrounding the "sometimes lighter is better" campaign swelled after hip-hop star, Chance the Rapper tweeted that the ad was "terribly racist".
Creative
Getting in trouble with the Advertising Standards Authority hasn't stopped Poundland from embarking on another scandalous seasonal social campaign. The ads show a toy rabbit and chick in some rather risqué situations just in time for the Easter holiday…