The goal of this media panel was to posit how both China and Silicon Valley's tech hubs—both noteworthy for their bay areas—are driving the global technology sector and to better understand their ever-increasing global influence when it comes to innovation.
The panel was moderated by Rebecca Fannin, editor, author and expert on global innovation and investment trends, who leads Silicon Dragon Ventures and has written several books, including "Silicon Dragon" and "Startup Asia," documenting the rise of the digital economy in Asia's emerging markets. Joining Rebecca in a lively discussion were Michelle Quinn, Silicon Valley bureau chief for The Voice of America, Sally Shin, CNBC San Francisco bureau chief and Jon Swartz, senior writer at Barron's.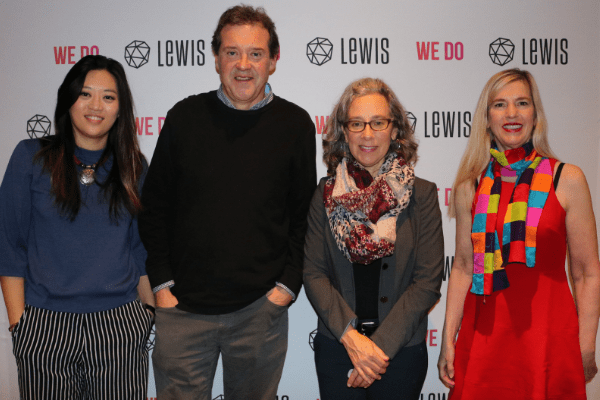 Make no mistake about it—Silicon Valley is in a full-blown tech race with China, though many in the United States are unaware of this competition despite growing coverage around China tech giants. Shin noted that this lack of awareness was the biggest hurdle to her coverage when Alibaba, a Chinese e-commerce giant and the world's largest retailer, went public. However, as more Chinese tech companies grow in influence and with trade tensions between the U.S. and China escalating, the tech happenings in China are definitely coming into the forefront for both U.S. and global audiences.
So, why should Silicon Valley be paying attention to China's tech innovation? Well, for starters, China is a much larger market. The U.S. boasts 300 million internet users while China almost triples that number at 800 million users. In terms of the top 20 largest internet companies in the world, the entire list is dominated by American and Chinese companies, with the U.S. possessing only one more entry on that list than China.
China is chomping at the heels of Silicon Valley, and that's because they've been playing the long con, so to speak: imitating what's worked best in Silicon Valley and then learning from the mistakes made there to become leading innovators in their own right. In fact, when asked whether our panelists look to Silicon Valley or China as today's leading innovation hub, Quinn was quick to answer that while she looks to Silicon Valley first due to proximity, she tends to find that many of the most notable and exciting companies are Chinese-backed. Meanwhile, U.S. policies and regulations that make it harder for the country to invest in innovative Chinese companies are stifling the innovation coming out of Silicon Valley.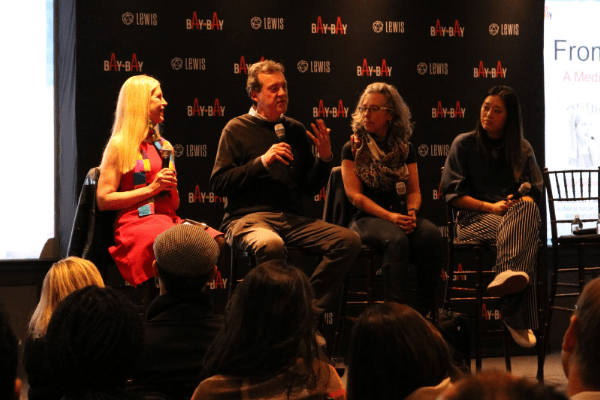 Beyond funding, part of China's huge competitive advantage is due to the country's work ethic, part is based on how they prioritize and encourage STEM education and part is simply due to their fine-tuned efforts and focus on areas Silicon Valley eschews. For example, Apple is beginning to compete with many different Asian companies who are offering much cheaper smartphones than the iPhone, causing the tech giant to fall behind. According to Swartz, the smartphone market in China is doing extremely well because it's focused on developing countries, a market that Apple mostly ignores. By being able to compete with a monolith like Apple, China is reaping a huge confidence boost that is progressing the country's innovation rapidly.
Looking ahead, our panelists cherry-picked a number of spaces and topics to pay attention to in this evolving tech race between Silicon Valley and China. One detriment that could hinder China's growing relevance in tech is the country's censorship laws. On the other hand, Silicon Valley is currently caught in between a rock and a hard place when it comes to jeopardizing company values vs. a competitive edge and being able to boast that they're "market-first" against emerging China tech giants. And of course, a big question for both tech hubs is where the top talent will choose to settle to gain the greatest experiences and opportunities.
This is an exciting and electrifying thing to behold, and we can't thank our panel of experts enough for sharing their thoughts and hot takes with us during our first San Francisco Bay to Bay media panel. If you're interested in learning more about this fascinating topic, be on the lookout for our next Bay to Bay event, taking place in Shenzhen. More details will be coming soon, so be sure to watch this space!