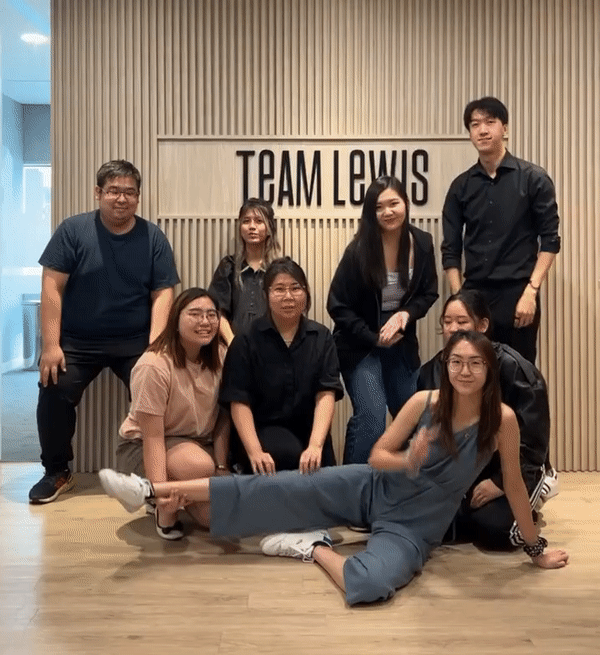 We were first informed of the possibility of our teams meeting up in-person a number of weeks prior to it happening. Initially, the idea of this "Mashup" was exciting but we were nervous about it, too – For one, it was the first time in three years that the Creatives in Malaysia were traveling together for work. And second, while both teams regularly met for our 'Training on the Go' series and Global Creative Call sessions on Zoom, there was a slight concern that both teams would find it hard to get along right away once we actually met.
However, it all changed when the team from Malaysia – Natasha, Mabel, Ee-Jean and Lester – walked into the Singapore office on the first of August, Day One of the Creative Mashup. The teams were smiley, friendly, and really approachable. Conversations flowed so smoothly with the team in Singapore and before we knew it, we found ourselves feasting on Dim Sum (ordered by our regional SVP, Fairil!) and chatting like long-term friends who lived apart (at least that's how Jeraine described it). It was just so refreshing to put a real face to the people that we have been chatting with over our laptop screens for so long.
At the same time, it also felt like we were getting to properly know each other for the first time (again). Kind of like the feel of this video Vy helped put together.
View this post on Instagram
 Make this last 4eva indeed! Also special thanks to Edward for his guidance on the video.
Learning together
It was extremely insightful to have our Global Executive Creative Director, Simon Billington (aka Bilbo) join us for a call on our first day to share his advice and knowledge on what it takes to be a great Creative and how we can become better as we progress. As expected, it lasted a little longer than planned but mainly because of the questions we wanted to ask.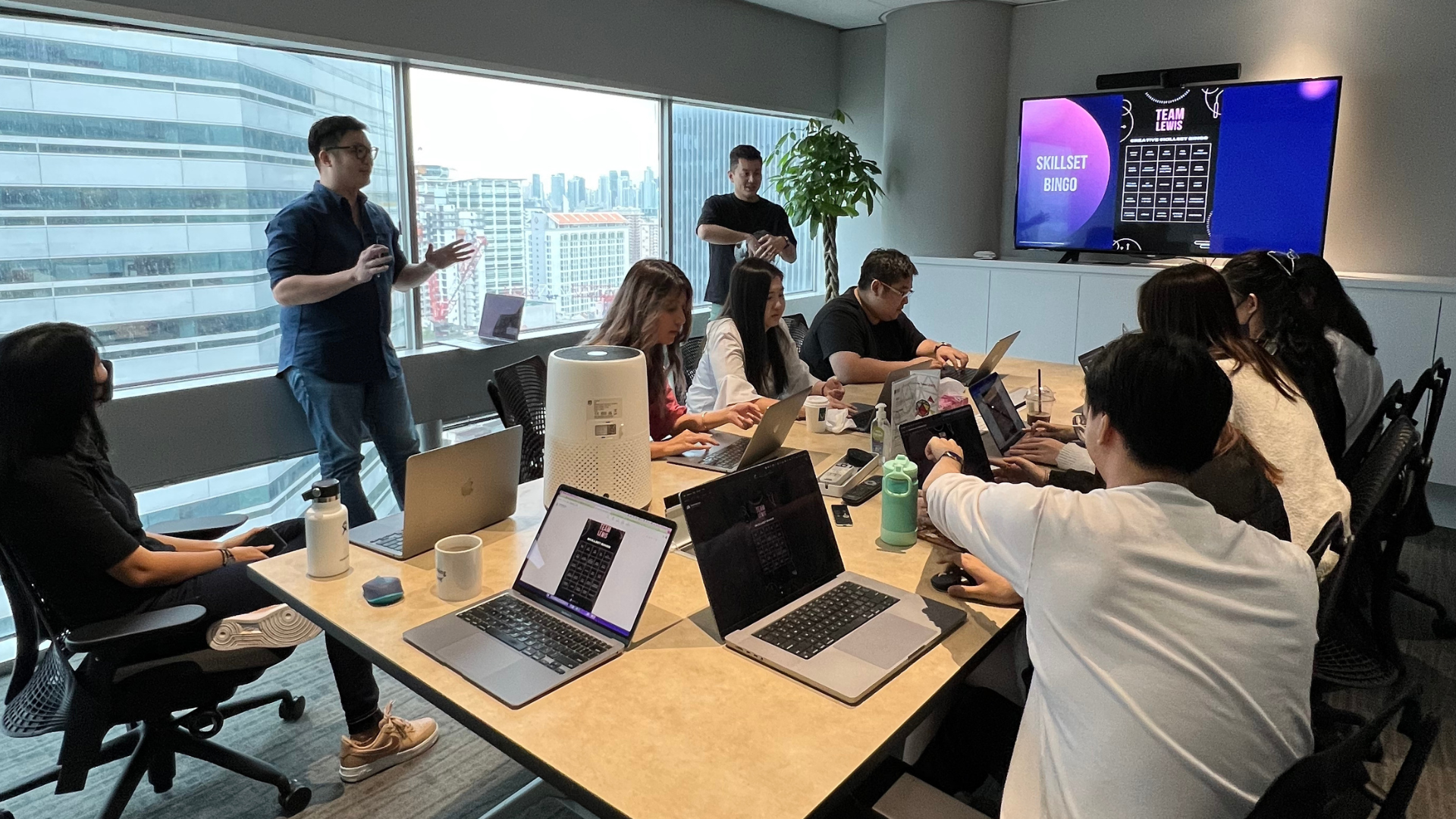 We also went through a session with Edward and Mark of the Content Hub, where we learned practical ways to effectively sell our creative concepts to clients using a thoughtful framework.
Both sessions were undeniably informative and inspirational. We were so ready to put what we learned to good use. And just in time because of what happened next…
The 24-Hour Challenge
We were presented with a 24Hr Challenge where we had to develop a recruitment campaign for TEAM LEWIS in less than 24 hours, applying what we had learned. This caught us off-guard as we had not prepared to produce anything during the Mashup, especially since it was just a short three-day session!
"WHY ARE THEY DOING THIS TO ME?!"
– Lester's exact thoughts when he first heard the brief
In all honestly, it was a little stressful considering the tight deadline (and daily client work we had to clear). However, the chance to share our thoughts with the whole team and hear all our different perspectives and ideas kept us motivated.
We were all proud of what we presented for our 24-Hour Challenge. We were able to bounce off ideas and align on the concepts that we could bring to life, it was a blast working alongside each other.
It was also helpful to get feedback on our concepts from external parties like Nadia from Marketing as well as Bev and Mel from the People Team. Who knows, maybe one of our ideas might actually be executed sometime in the near future?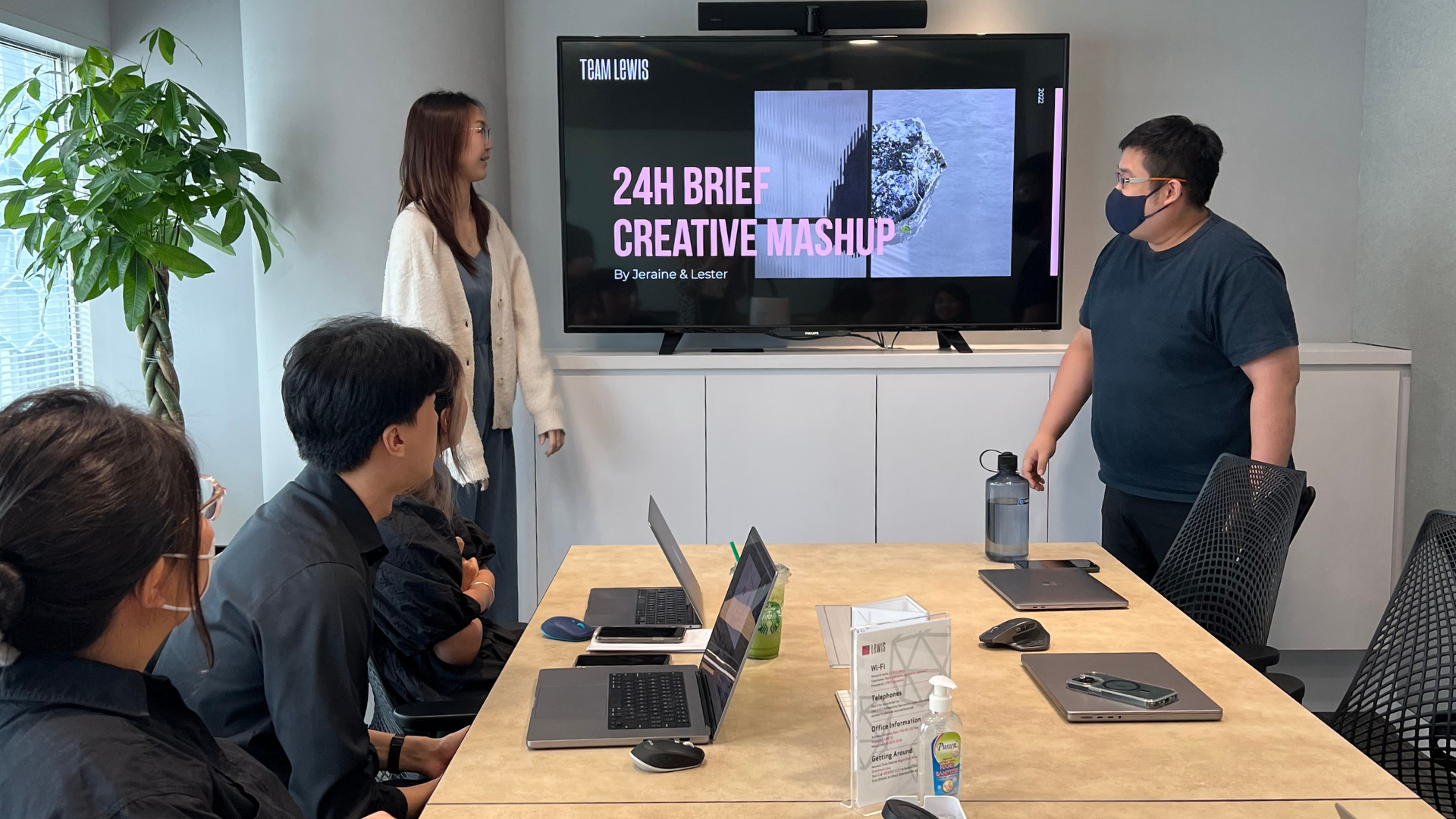 Breaking down barriers (literally)
One of the highlights of the Creative Mashup was the session at the Fragment Room at the end of Day One where we were told to smash everything and anything in sight! We were not only able to relieve some stress and anger, but we also gave us the chance to laugh at one another.
What stood out was a remark from someone (not naming names here) that, while we were supposed to be destroying things in the room, Natasha (Senior Digital Marketing Manager from Malaysia) looked like she was fixing things back together with every swing she took.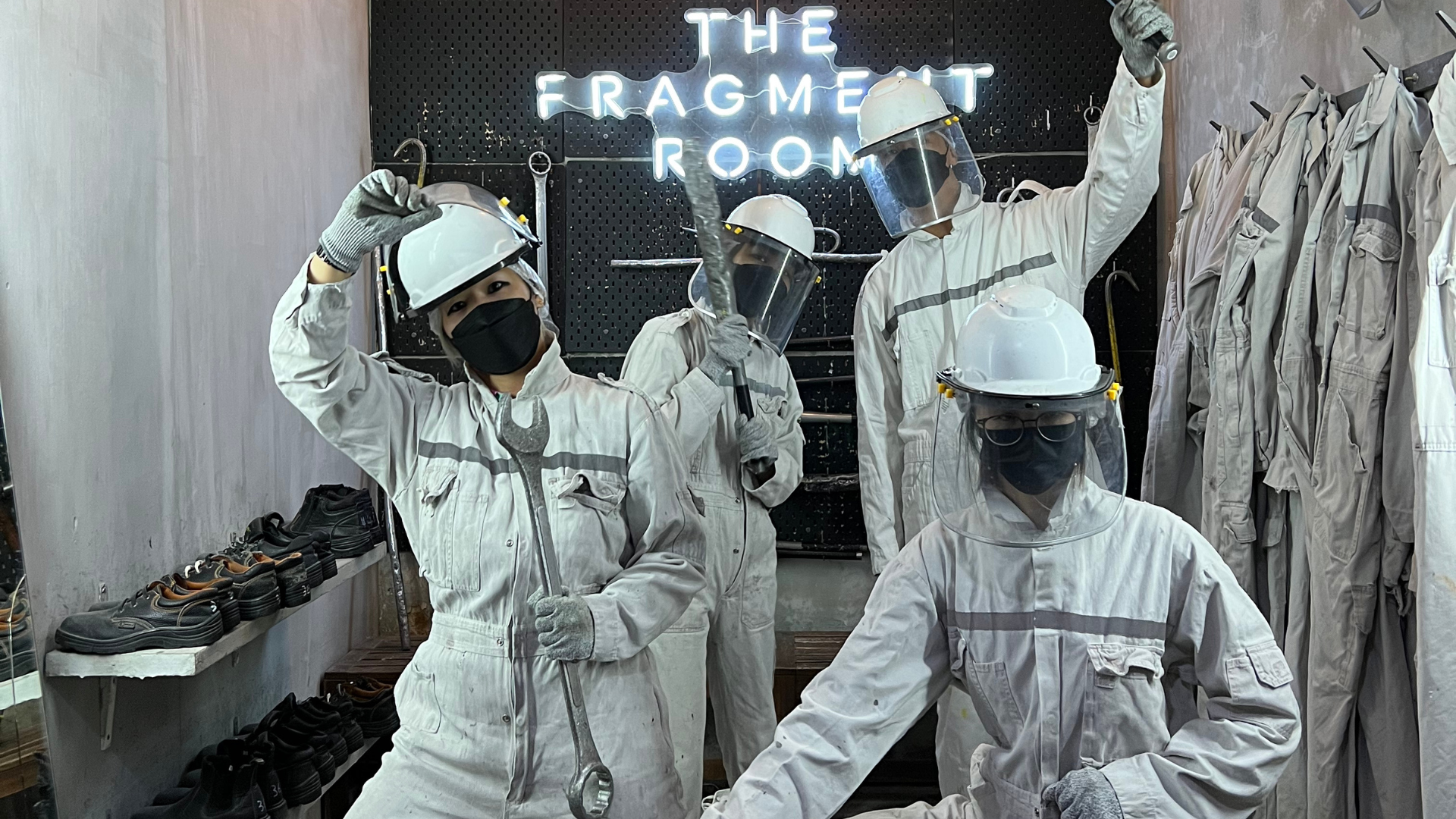 All in all, it was great that we managed to "break" the ice and chat about everything else outside of work, we definitely got closer to one another during this after-hours activity.
Creating something new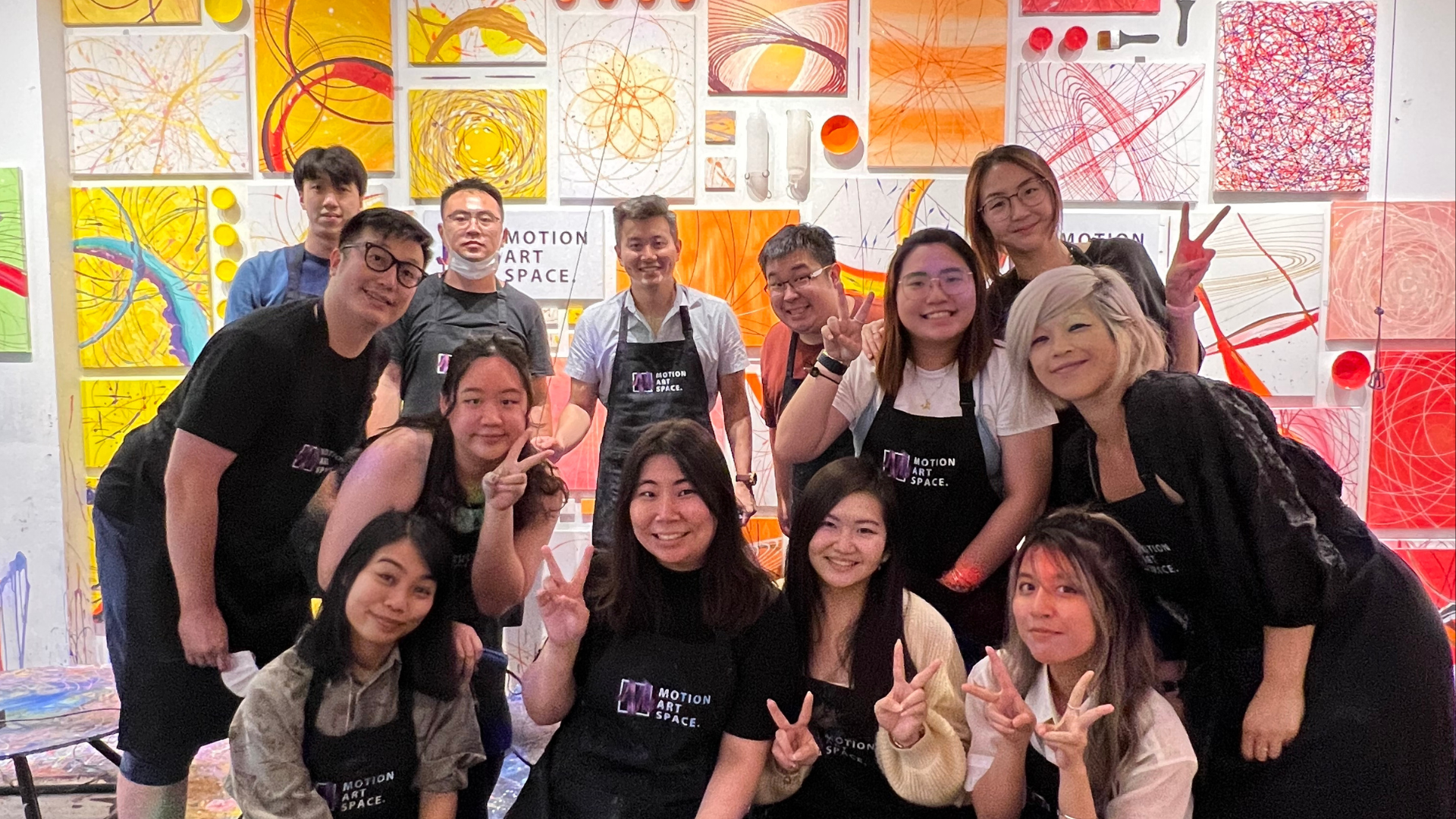 We also enjoyed a session at Motion Arts on Day Two, which was an extremely fun and new experience for us all. It was quite therapeutic to focus solely on our art and maximising creativity.
We ended the second day with a team dinner, a few drinks and heaps of fun at a retro-themed arcade bar in Clarke Quay. While there was a live band performing, delicious finger food and arcade games to boot, the team spent most of their time patronising the photobooth (except Lester who seemed to feel he needed to keep Mark company at the table and look after our belongings. Thanks, Lester!)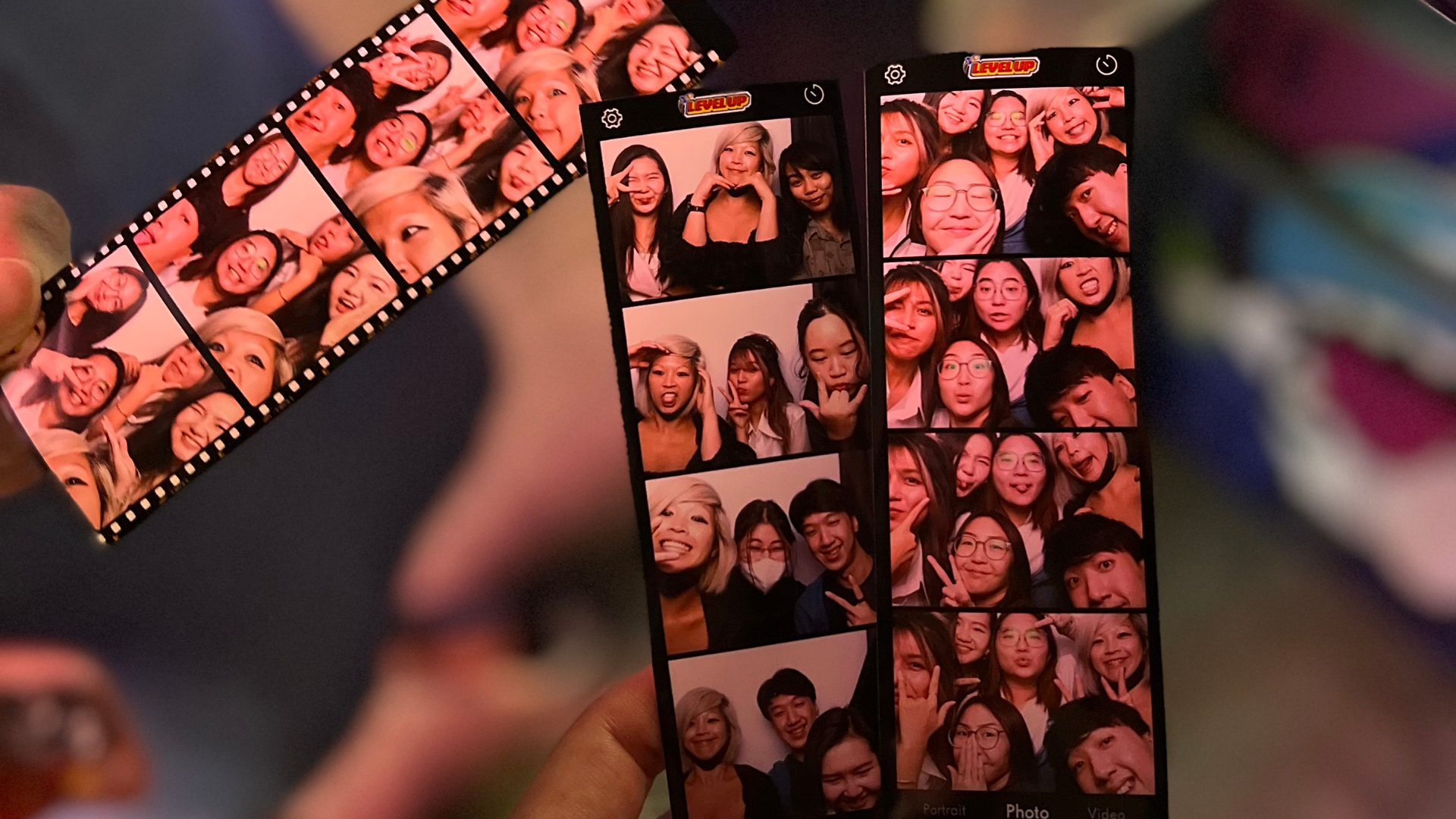 Takeaway
Everyone agreed that the biggest takeaways from the Creative Mashup were the 24-Hour Challenge, the session with Bilbo, as well as the fun and time we had spent together over the three days.
It was a Mashup that was filled with lots of learning, laughter, and lifelong memories. It allowed us the opportunity to come together, connect and learn from one another professionally and personally.
Will we do it again if the opportunity arises? Hell, Yes!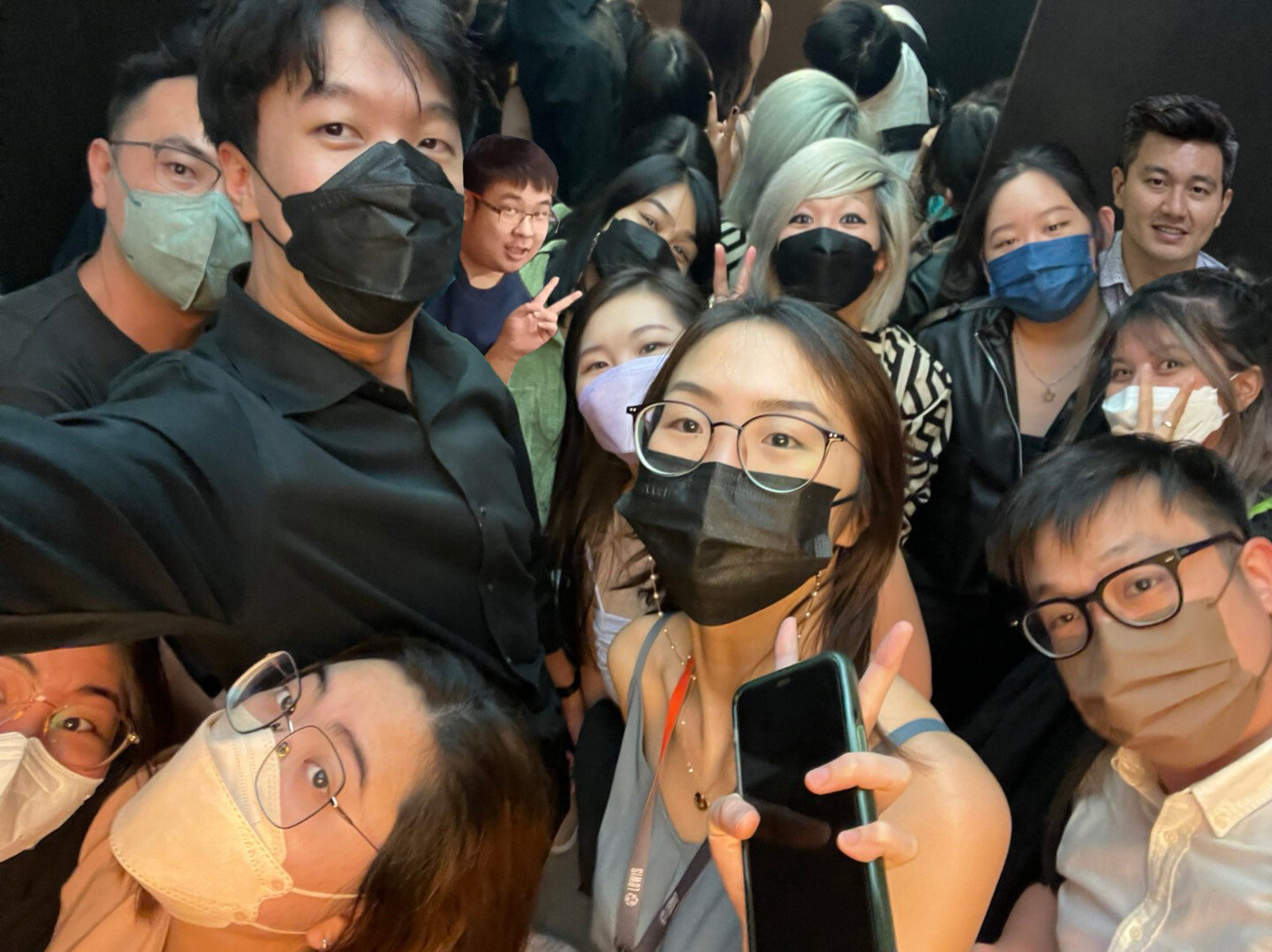 Related content: A Career Without Borders
Keen to learn more about our creative work? Check out our creative services here or reach out to us here.