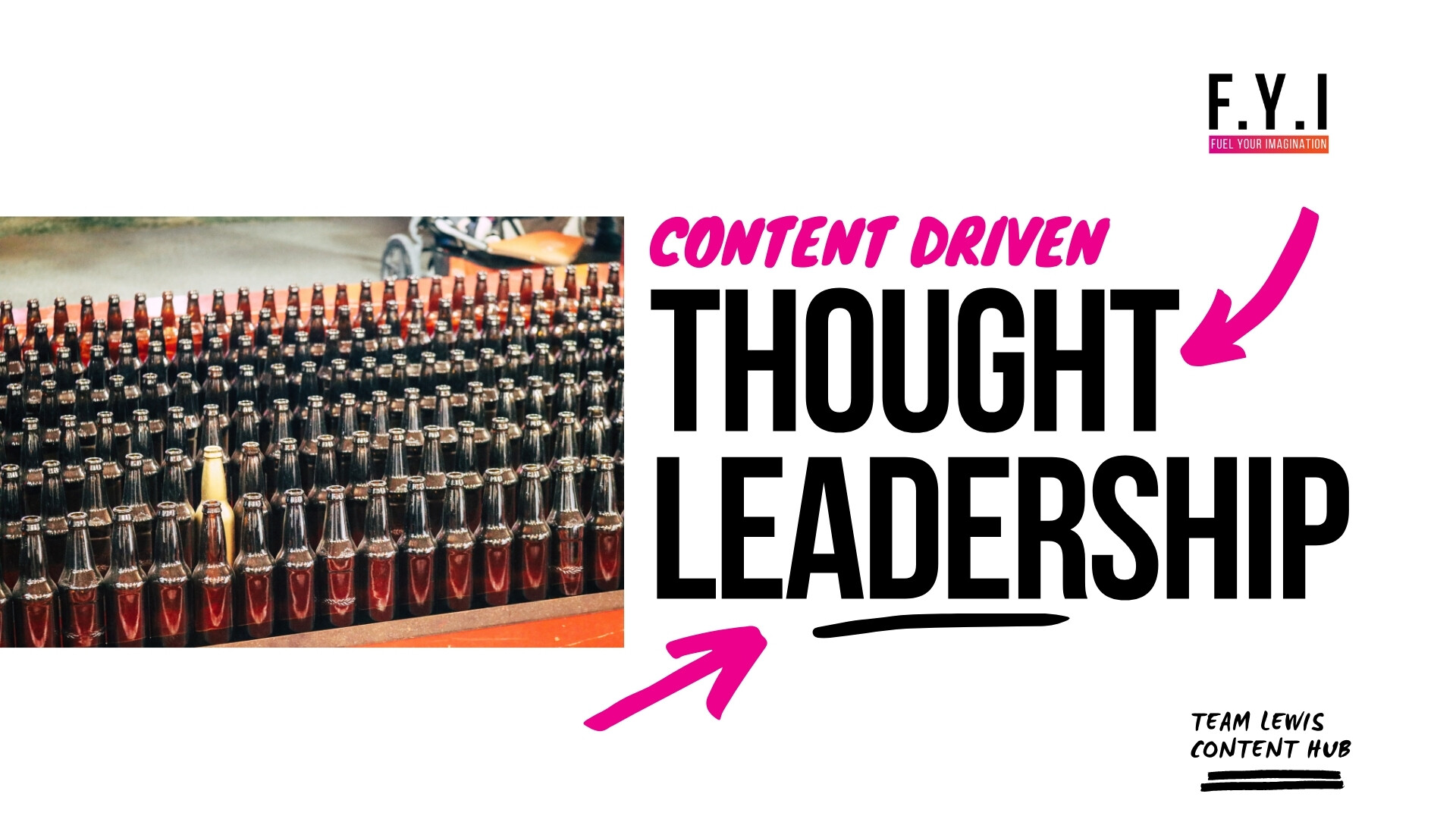 Mention 'Thought Leadership' in the past, and you'll often find it refers to a senior member of the company or a specialist lead for a project doing an in-person presentation to a group of attendees in some sort of auditorium.
These days, there's a whole range of formats that a brand can utilise to broadcast a thought leadership message – these include digital (or physical) long-form articles that help relate research methodology, interactive infographics showcasing stats and results, and video presentations or webinars that can reach a global audience in real-time.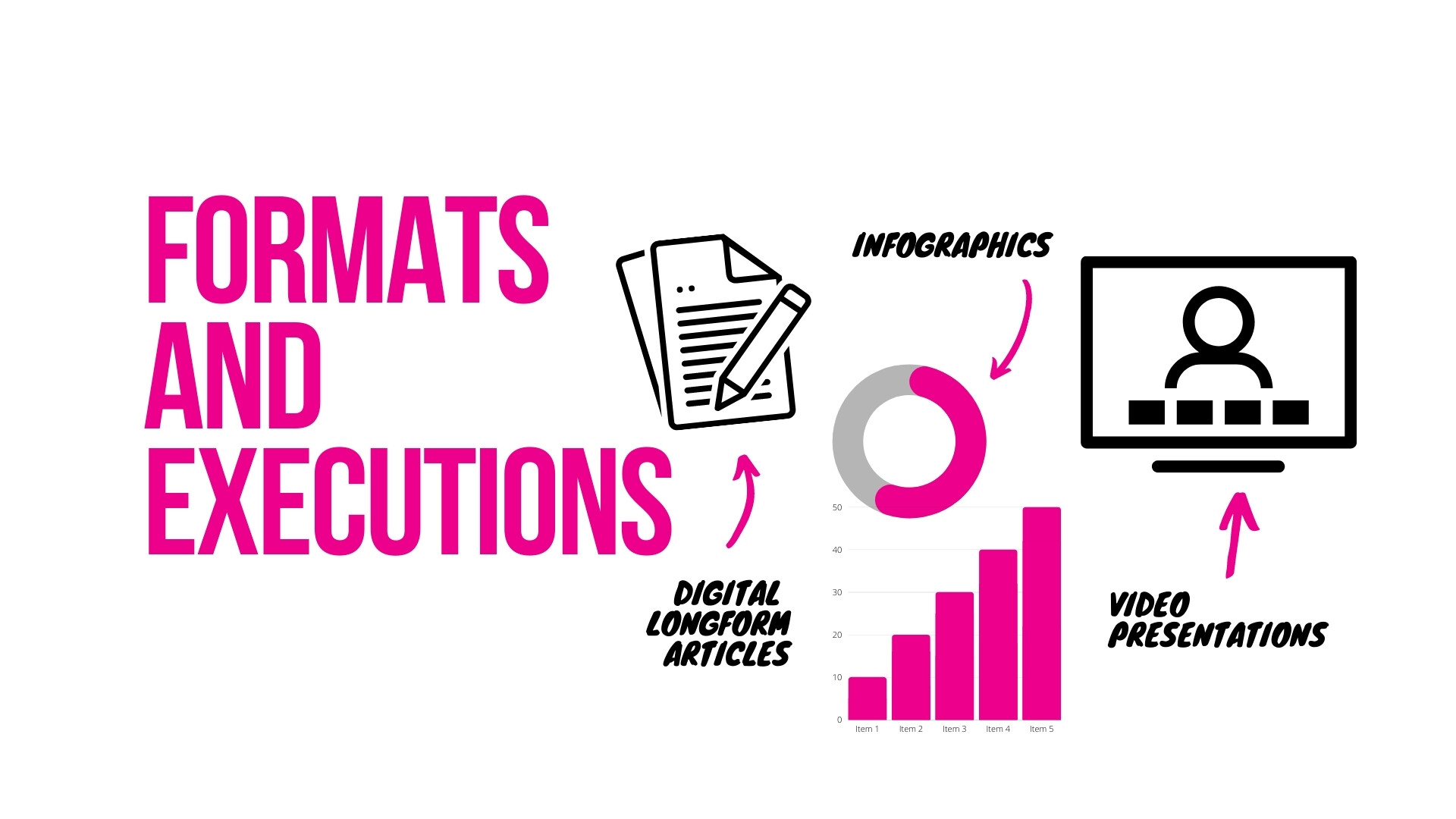 But what works best for your brand? Each brand has its own unique proposition, challenge, audience and desired outcome so there really isn't a one-size-fits-all approach. So before you embark on your thought leadership campaign, start by building personas and analysing data and insights – like previous campaign performance or consumer research – to help you clearly identify the most effective content and platform strategies.
Provide Insights
Any company can simply commission a piece of research and showcase its findings. That neither provides personality to your brand, nor distinction from your competitors.
Why your leadership decided to dedicate resources on this discovery and the decisions your team makes as a result of the information gathered is what the audience wants to hear. This is an opportunity for your leadership to flex its business acumen and strategic tenacity.
Don't miss the chance.
Whether it's pivoting the company roadmap, investing in assets to future proof your team or rightsizing capabilities to weather some colder days to come. Your audience wants to know how your brand sees the road ahead and plans for the better of the business as well as the communities it serves.
This way, they know whether they should follow too.
Consistency Establishes Authority
With so much information swirling around online everyday, a single piece of content, no matter how ground-breaking, rarely makes a long-lasting impact. In order to make the most of your thought leadership content, find every opportunity to extend its distribution.
A simple way is to repurpose some salient points into bitesized, interactive formats for use on the appropriate social media platforms. You could also create spin-off content from social initiatives and employee activations driven by the thought leadership insights. This further reinforces the strategies you've put in place through practical actions.
These content extensions require conscientious planning from the start in order to ensure the team creating them works smart, instead of twice as hard.  Your thought leadership content will undoubtedly take substantial time and effort to create so give it the support it deserves to get the mileage you're looking for.
Tips and Advice
Here are a few pointers to keep in mind with your next thought leadership roll out.
Always remember to clearly identify the problem you're trying to solve– this will help guide the direction that your content takes and reinforces why your audience should pay attention to the content in the first place.
While industry jargon may work fine among colleagues, keep the language used in your thought leadership content simple and clear to effectively engage a wider audience.
While it might seem you need to carve your own solution to a problem, don't be different just for the sake of it. Sometimes a more efficient and effective execution to a well-tested strategy is what will set you apart from the rest.
Need help with Content Marketing for your business? Drop us a message here.
Related: FYI: Extending The Shelf-Life Of Your Content