LinkedIn is a powerful social media platform for B2B marketers and brands looking to reach today's professionals. With 690 million active members, LinkedIn advertising offers the ability to connect with decision markers while they are consuming career-related news and media.
LinkedIn offers a self-service advertising platform, making it possible for marketers of all levels to run an ad campaign. A LinkedIn campaign can also impact various stages of the consumer journey with a variety of campaign objectives, targeting options and ad types.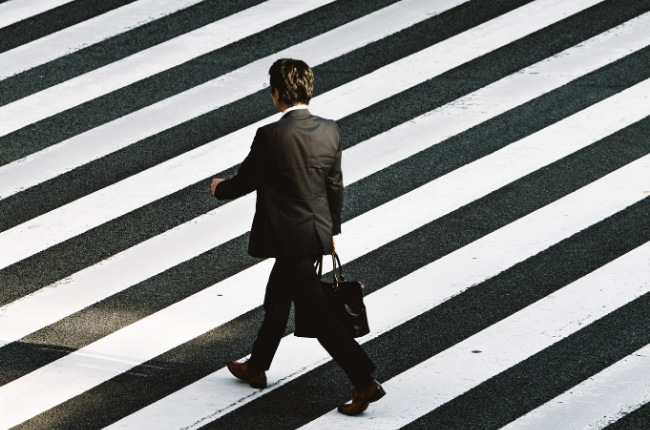 Related: How To Improve Your LinkedIn Campaigns
While there are many different capabilities available within the Campaign Manager, it's important to build a campaign that best meets an advertiser's unique goals. In this blog, we'll walk through the steps needed to help prepare every marketer to launch their first LinkedIn advertising campaign.
1. Choose Your Campaign Objective
The first step to launching a LinkedIn ad campaign is identifying the goal of the campaign. Whether the focus is driving top-of-funnel brand awareness or lower-funnel actions like lead generation, the platform offers a variety of campaign objectives to choose from.
Here is a look at the various campaign objectives available:
Brand Awareness
Website Visits
Engagement
Video Views
Lead Generation
Website Conversions
Job Applicants
LinkedIn is often known to be the top social media platform for driving lead generation, due to the granularity of targeting available based on specific company, job titles or member skills. In comparison, social platforms like Facebook don't collect this same level of career information simply due to the nature of the platform being more geared toward lifestyle and entertainment.
When looking to increase brand awareness, take an integrated approach by supplementing your LinkedIn ad campaign with organic activity posting from the company page. This helps to build engagement from your existing followers and prompts new users to explore your LinkedIn profile.
2. Define Your Target Audience
The next step is to identify who the advertiser is looking to reach with ads. As mentioned, LinkedIn excels in offering very granular targeting options to connect with relevant professionals across the globe.
Retargeting Audiences
You can retarget users who have taken a variety of interactions with your LinkedIn profile. Remarket users who have taken specific LinkedIn actions like visiting your LinkedIn company page, viewing a specific video or completing a lead gen form. By placing a LinkedIn pixel on your company's website, this unlocks the ability to pivot users who have visited your website to engage with your brand on LinkedIn.
Contact & Company Lists
You may upload first-party lists if there are specific companies or known contacts that you're looking to reach with your messaging.
Audience Attributes
An effective targeting option that LinkedIn offers is tapping into targeting criteria based off specific job titles, industries or skillsets. This can be helpful for connecting with new prospective users likely interested in your product or offerings.
3. Select an Ad Format
Within the LinkedIn Campaign Manager, there are multiple ad formats available to best suit different campaign goals. The next step is to choose the ad format that best aligns with the marketer's goal at hand.
LinkedIn Sponsored Content
Sponsored Content ads are native ad units shown within the LinkedIn feed. There are two options for creating ad units. Advertisers can boost organic posts from the company page to increase the reach of posts beyond the brand's followers. Marketers can also run Direct Sponsored Content, which are ad units that do not live on the company's LinkedIn feed. These are dark posts created exclusively in the ad account for advertising use.
For either type of sponsored content, advertisers have the option to select between a static image ad, video ad and carousel ad.
Sponsored Messaging
Sponsored Messaging ads (previously known as Sponsored InMail) start conversations with users within the message panel.
Message ad campaigns send a message with a single CTA, such as a lead gen form.
Conversation ad campaigns take the experience to the next level, offering multiple CTAs within the conversation. Conversation ads allow marketers to gain deeper audience insights based on the various responses given.
Text Ads
Text ads were the original self-serve ad unit LinkedIn offered, and are simple display ads within the platform. A text ad appears at the top or right-hand rail of desktop feeds. This can be a lower creative lift if creative resources are a limitation, requiring a landing page, static image and limited text.
Dynamic Ads
Dynamic ads create a more personalized experience for users and can be a strong way to capture attention by featuring users' LinkedIn profile image, name or company name in ads. These placements appear at the top right corner of the LinkedIn interface.
There are currently three ways to use Dynamic ads to influence different points of the marketing funnel.
Build brand awareness with Dynamic Follower ads to help expand your audience by driving follows to your LinkedIn company page
Drive traffic to a specific landing page through a Dynamic Spotlight ad featuring a single clear call-to-action
Generate leads through Dynamic Content ads prompting users to download specific content
4. Set Bids & Budgets
Depending on the campaign objective you have selected, Campaign Manager will provide different actions that advertisers can choose to optimize the campaign for, whether it is overall impressions, ad clicks or specified conversions. Advertisers have the option to opt into automated bidding, where Campaign Manager will automatically adjust bids for LinkedIn members more likely to convert.
When selecting the overall campaign budget, advertisers have the ability to set an ongoing daily cap or a lifetime budget with specific start and end dates.
5. Track & Optimize Results
Advertisers can access campaign results in real time through the LinkedIn campaign manager. Here you can access performance metrics based on your bidding and engagement metrics about how users interact with your brand. LinkedIn also provides demographic data to learn which job titles, industries or markets are most likely to convert. These insights can be helpful in influencing future campaign optimizations.
Set up Conversion Tracking to gain additional insight into how users are interacting with the landing page and taken actions like downloads, purchases, form fills, etc.
When assessing creative performance, it is best practice to launch multiple ad variations to A/B test ad copy and creative images or video. This can help marketers gain insight into language or imagery that resonates most with their target audience.
LinkedIn is a powerful advertising platform for marketers looking to connect with a targeted audience of professional decision makers. While LinkedIn advertising costs can often be higher than social platforms such as Facebook, the return can be much greater due to the granularity of targeting options.
If you're looking to take your LinkedIn marketing to the next level, reach out to our paid social experts for more information and best practices.