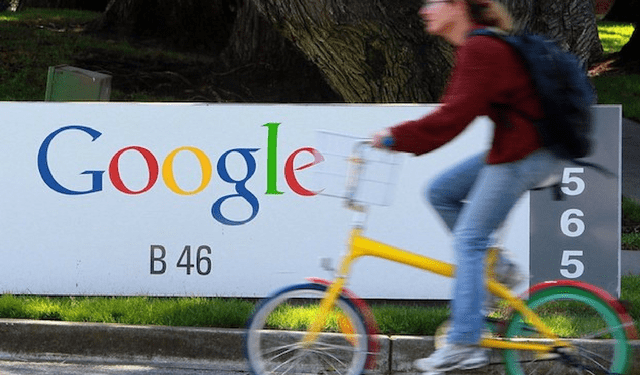 UTM tags can help you answer these questions:
Where does my traffic come from?
How is it sent to me?
Which campaign performs best?
Does Ad A or B deliver the highest quality traffic?
UTM Structure
UTM tags consist of different parts, as indicated by the different highlighted text below:

In the above example, I want to send traffic to the US homepage of our website. Behind the link are the different UTM tags. All of the colored tags above are further explained below: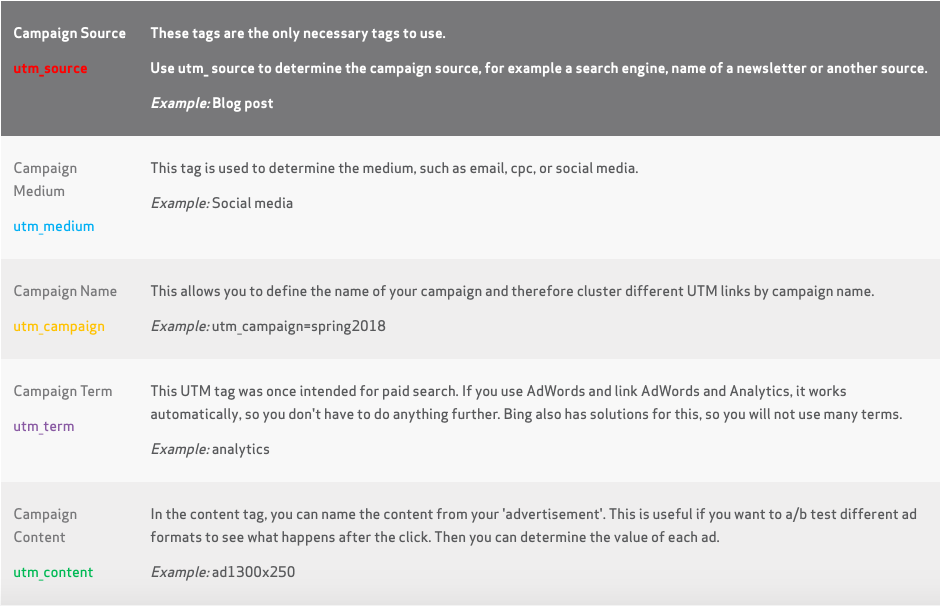 In practice, you'll probably use Source and Medium . Please advise, before you start working with UTMs, think about the structure and possible deployment. With that, you can determine the rules concerning the use of UTMs so that in the future, you and your coworkers can create consistent UTMs.
You can create UTM tags by typing them as text. You don't have to pre-create them in Analytics, but this tool makes it easy and clear: https://ga-dev-tools.appspot.com/campaign-url-builder/
Get to Work!
Okay, now that you have created UTM tags and your campaign is running, it's time to dive into Analytics and follow your campaign. In Acquisition, you can choose Campaigns> All campaigns. From there you can infinitely filter and segment with the different tags that you have created yourself.
Another tip to conclude: because you sometimes get very long URLs with UTMs, it is often useful to get them through a shortening tool like Bitly. Then it immediately looks neat and the tracking remains intact, and it gives you an additional check to see if the number of clicks match in your campaign dashboard and Analytics.
For more practical tips, check out our blog archives!