Hong Kong Tourism Board
---
Background
With the rapid development of China's social and economic living standards, citizens have become more likely to travel abroad. The mode of travel is also much more diversified, weekend excursions and cruises are the most popular holiday modes for families in the recent years.
Hong Kong's world-class cruise infrastructure, unique tourism resources and local multiculturalism have laid a solid foundation for its rise in becoming a hub for Asian cruises.
For a long time cruise tourism has been seen as the most safe and entertaining type of travel, and due to this draw the ever growng parent-child travel market has become the main target market for the cruise industry.
In view of this, the Hong Kong Tourism Board has launched the 2018 Summer Cruise. The aim was a holiday that the whole family could enjoy. The cruise offered various fun activities such as relaxing and educational excursions to museums and themed parks along the banks of Hong Kong
The campaign aims to promote Hong Kong cruise holidays for family audiences in a creative format, and to enhance the interest and awareness of mainland consumers in Hong Kong cruise tourism.
Objective
Better educating mainland consumers regarding the cruise and docked onshore experiences
Invoke interest about family travel emphasising the uniqueness of an "educational and entertaining" program.
Promote Hong Kong cruise holidays, attract more visitors to Hong Kong, and build its image as the Cruise Hub of Asia
Target audience: high and middle income families, with strong educational backgrounds and dispensable income, whom enjoy sophistication and are able to afford a higher quality of life.
Geographic coverage: Guangdong as a key area of communication, and expanding to the Central China and West China market
Execution
Initiate cooperation with City Zine, to develop premium content by leveraging the use of influential mainstream media in South China.
Through the cooperation with KOL in different platforms and regions, the campaign spread via word-of-mouth effect on social platforms such as Weibo and WeChat, as well as extensive press coverage in South, West and Central China.
Breaking brand barriers by cooperating with Pizza Hut to promote Hong Kong cruise holidays offline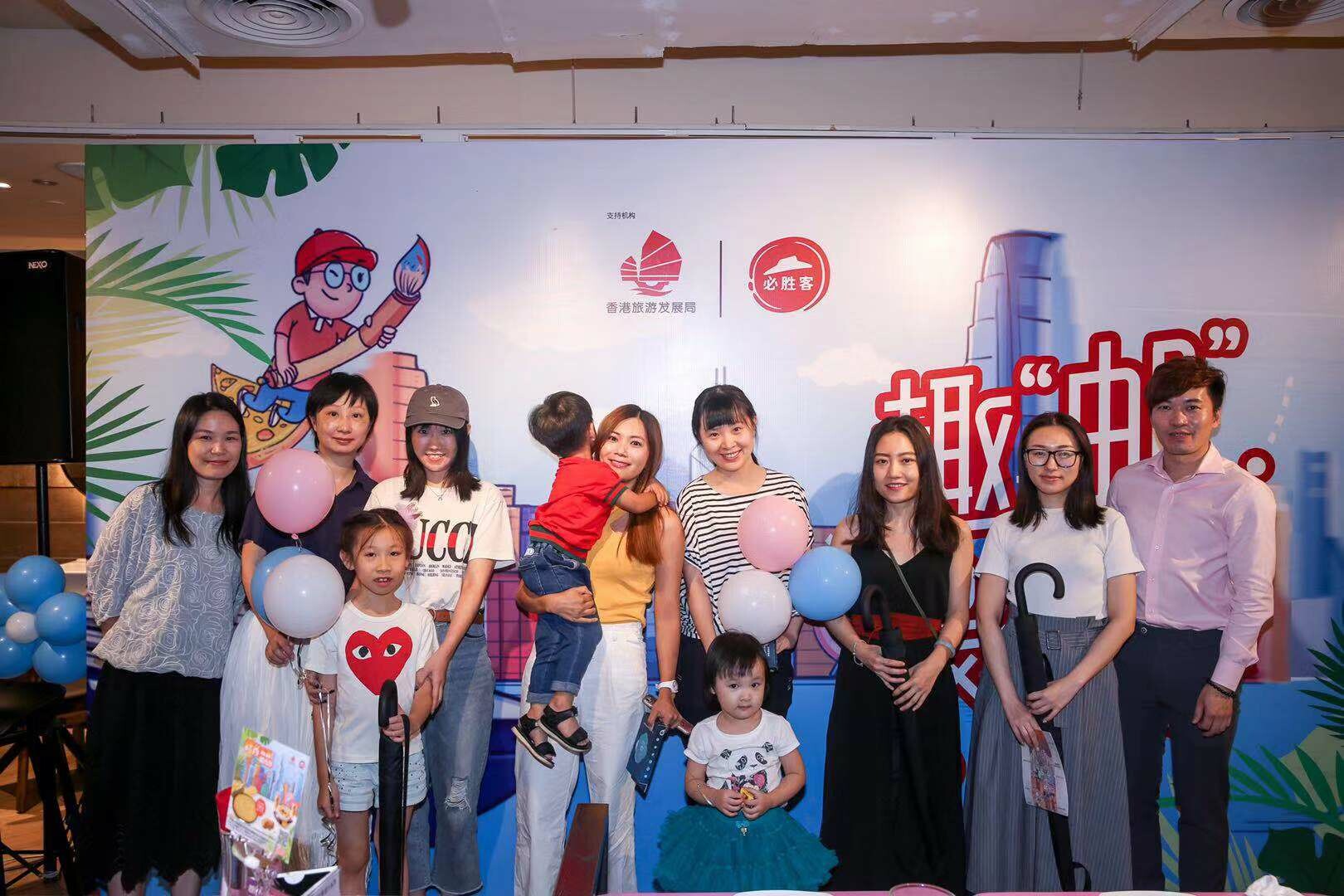 This is the first partnership between the cruise industry and food & beverage initiated in South China. Through this Organization to Organization cooperation, an enriching family tour campaign was developed.
Deliverables
LEWIS has engaged Pizza Hut and City Zine to create an integrated marketing solution for the Hong Kong Tourism Board: from online (H5 game interaction, WeChat, Weibo and influence KOLs etc.) to offline (media parent-child experience group, magazine feature and Pizza Hut in store event), the multi-dimensional communication promotes the unique experience aboard a Hong Kong Cruise Tour while attracting consumers to experience the holiday for themselves, thus achieving brand transformation and cooperation.
The campaign has received above 4 million exposures, generating media value in total of 20 million RMB.
50 Pizza Hut off-line stores in South China have been engaged in this campaign, while the Html 5 game has received close to 30,000 pieces of engagement.