---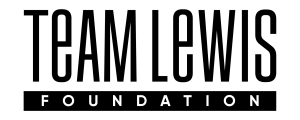 Our global offices regularly exhibit student and community art. Works are available for sale to everyone, with all proceeds going directly to the artist.
As well as bringing vibrant, fresh creativity from the arts community into the workplace, the Foundation also funds a variety of projects.
It has helped develop and strengthen the bonds between the communications industry and Losina Art Center in San Diego. At Chelsea College of Arts, the Foundation has supported graduate and postgraduate students through individual student grants, project sponsorships, and creativity awards.
TEAM LEWIS FOUNDATION & CHELSEA COLLEGE OF ARTS 2021-2022
TEAM LEWIS FOUNDATION & CHELSEA COLLEGE OF ARTS 2020-2021
"I became involved with Team LEWIS Foundation (TLF) shortly after its launch in the autumn of 2012. The Foundation supported my practice-led research into art theory and history."
"As an artist, researcher, and curator of the Emerging Artist Exhibitions, I work with graduating students at Chelsea College of Arts selecting collections of textiles, designs, and artworks. Exhibitions continually run across Team LEWIS' offices around the world."
Curator, Joshua Y'Barbo