Coronavirus has proved to be the latest sucker punch for retail, instigating the deepest recession since World War 2. Many businesses have suffered its sting, yet despite the pandemic dealing killing blows to many brick-and-mortar goliaths, the picture is not all doom and gloom.
So, what makes brands succeed in a crisis? Is it down to unique products, marketing, or the way retailers use technology? And with sweeping digitalisation, will the high street be replaced by online shopping – can technology light the path of recovery for retail, with the increasing prevalence of online shopping, or can retailers do without it?
The future of the high street
The high street is in significantly worse shape than it was a year ago, and numerous brands have been bruised, battered, and bested by the pandemic. The homeware retailer Laura Ashley closed in January 2021. Topshop, a subsidiary of the Arcadia Group, closed in February 2021. And Debenhams, which has been circling the plughole since it appointed administrators in April 2020, closed its doors in May 2021 after two centuries of trade on our high streets.
Although there has been a multitude of losses and closures, our city centres haven't transformed into ghost towns, and we're not seeing tumbleweed just yet. In fact, the high street is bouncing back. The ONS found that textile, clothing, and footwear stores reported a skyrocket in the growth of 69.4% between March and April 2021. As consumers eagerly anticipated a return to normality, queues for reopened Primark stores snaked around buildings, showing us that there's still an appetite for in-store shopping and tactile experiences.
In-store magic
Online retail has slowly chipped away at the prominence of physical retail over the past decades, but shoppers still crave tactile experiences. This is according to research from Gekko, which asked Brits what motivates them to return to the high street. The research discovered that 62% want to return to physical stores for the ability to see, hold and try a product, while 52% miss the ability to browse.
Primark is a good example to explore here. Seemingly technology-averse, the fashion and homeware retailer interestingly bucked the trend of e-commerce and has found success in providing tactile, in-store shopping rather than online services. And what's Primark's secret to success? It boils down to trend-hopping. The retailer is loved by Brits for producing low-cost product ranges, across homeware and clothing, that are regularly refreshed throughout seasons. Primark's hot ticket items, colloquially known as 'Primarni' pieces, often imitate popular designers while massively undercutting them in price.
Primark's retail magic also owes its strength to the world of popular cinema. By leveraging licensing rights from Disney and Warner Bros., Primark creates branded ranges, with many shoppers under the spell of its Harry Potter-themed homeware and Mickey Mouse merchandise. It's no wonder hordes of shoppers are banging on the glass; Primark has mastered quick and universally appreciated designs, at a low price to consumers.
For Primark, its high street success is less about technology and more about traditional sales models, but not everyone can profit off this style of business. In fact, given we live in the age of the app, many retailers avoid traditional sales models, instead opting for pure online sales and heavy investment in digital branding, and this new model of business proved to be a lifeline for many over the past year.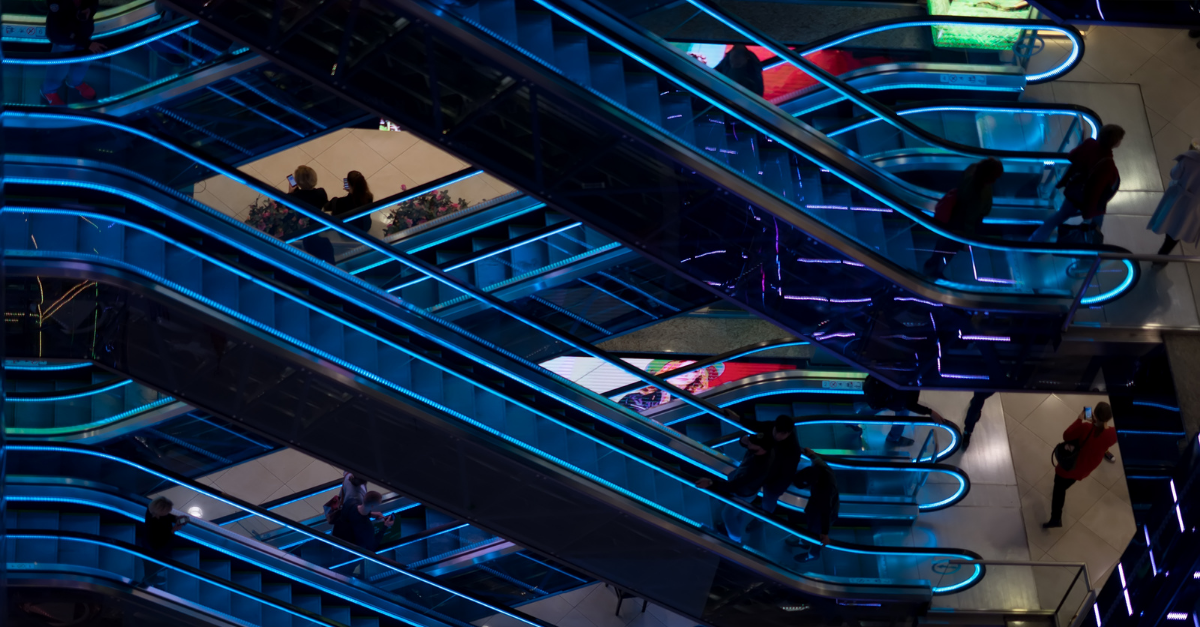 The age of apps
In the tug-of-war between high street and online retail, coronavirus put the odds in favour of online. ASOS and BooHoo, which operate on technology platforms and market predominantly through their vast online marketplaces, have enjoyed a tailwind as Brits scroll for clothes online from the safety of home. While high street staple brands have suffered, e-commerce retailers have basked in a golden age of trade, and even been able to scope out acquisitions, with ASOS absorbing Topshop from the ashes of Arcadia's ruin.
Although many fast-fashion retailers have been much maligned for failing to deliver on sustainability, like Pretty Little Thing which offered a dress for just 8p, its products still prove popular with the younger demographic of shoppers even though they may cause moral conflictions. A whistleblowing operation on BooHoo's environmental, social and corporate governance credentials dented sales in 2020, but the implementation of the 'Agenda for Change' programme restored some faith in the company, and revenue grew by a staggering 41% between 2020 and 2021 to £1,745 million.
Despite growing concerns around environmental impacts, the 'out with the old and in with the new' business model remains a winning formula. Affordability and accessibility, the pillars of fast fashion, underpin the strength of online retail – and you only have to look at the players dominating the fashion game, like ASOS and BooHoo, to realise this.
Prime position
We can't talk about online retail without mentioning the mammoth success of Amazon over the past year. Sales for Prime Day 2020, an exclusive deal event for Amazon Prime members, surpassed $3.5 billion, and the growth of Amazon over the past few years catapulted Jeff Bezos to the top spot on global rich lists.
Even though research from Sitecore reveals that 30% feel guilty after they've shopped on Amazon, it still rules the eCommerce world; its business model is predicated on wide-ranging availability and next-day delivery. The conditions of warehouses and the treatment of workers have raised eyebrows, but shoppers still flock to the digital store.
Amazon's usage of technology, albeit on a large and global scale, is nothing mind-blowing in terms of innovation. It posts seller items, link shoppers to suggested products through algorithms and advertise heavily. There are no bells and whistles attached to what Amazon does. True, Amazon has flirted with forward-thinking projects like drone delivery, but it's the simplicity of the platform that makes it attractive to all generations – intuitive, basic user experience speaks a universal language.
Is digital do or die?
 Technology can't solve everything, but it's encroaching into retail more and more. The high street still accounts for 70% of trade according to ONS, but considering that online retailers like Amazon and eBay have only been around since the mid-90s, their success is astronomical.
The rapid expansion of online retail proves that technology cannot be ignored. With the proliferation of online platforms, from Facebook Marketplace to Instagram Shop, retailers can get on the digital ladder relatively easily, and scale up their use of technology depending on interest.
There isn't a 'one-size fits all approach' with digitalisation – some products lend themselves to being sold online, with others it's trickier, and the lack of resources to enable online order fulfillment can leave some smaller retailers in the dust.
But while the return to physical shopping has been welcomed with open arms by many retailers, the high street is facing a slow decline, and as online sales take precedence, retailers who diversify their channels and invest in technology will find more stability over the coming months and years.