It is easy for a researcher to say, "Of course, you always need to do research," but in the real world, businesses have to make choices every day as to how to proceed. Sometimes companies believe they have enough knowledge and information to move forward with a brand launch or new product reveal and additional market research or consumer research may not be needed.  It's never recommended to start a primary research project when you can glean the information from other resources such as secondary data. If you have questions about your target audience or your potential customers that you cannot answer with the data you do have, exploratory research may be the perfect way to get the answers you need to enhance your marketing strategy.
What Type of Research Should You Leverage?
The best type of market research has a clear and well-defined research objective. The research should uncover new insights and valuable information your company can use to do the following: target your potential customers, alter your messaging on social media or make your marketing mix more effective. Once an overall research question or objective is selected, you need to decide what type of research approach will be give you the answers and insights you need. Here are the four types of market research and the various data collection methods to help you decide which one is right for you.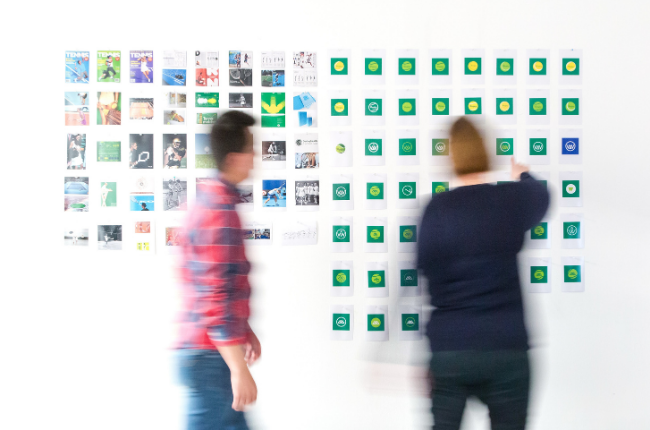 Qualitative Research
Qualitative research is a research method that helps you uncover the "why" or the "how." It is exploratory research where the researcher goes out and conducts primary research by talking with people directly, either in the format of in-depth interviews (IDIs), often done as phone interviews, or focus groups (either in-person or online focus groups). This form of primary market research allows you to speak directly with current or potential customers to hear exactly how they think and feel about a product, service or message. They can review creative materials such as a new advertisement or online campaign ad to gauge their reactions.
For in-person or online focus groups, the participants can engage in meaningful conversations together about what they like or dislike. This data collection method is more freeform and results in more open-ended data than survey research. Qualitative research is most helpful when you want to test branding, messaging or content marketing before launching a marketing campaign; but, it can be useful at any time to get direct feedback from consumers. It's also hugely observational, as you can watch peoples' reactions directly if you are conducting them over video on Zoom or in person at a facility. In addition to focus groups, in-depth interviews consist of an individual, personal interview between the respondent and the researcher. These are better to conduct when you are speaking with higher-level management or an expensive, difficult-to-reach audience.
Quantitative Research
Quantitative research helps answer questions such as "how many" or "how much?"  It is utilised to validate your hypotheses with a meaningful, statistically valid sample size. Quantitative research is often conducted through an online survey using a panel provider to target specific types of respondents. At LEWIS, we conduct brand equity studies using our proprietary Brand Heartbeat methodology to help companies understand their brand value better among their target audience. This type of research measures awareness, sentiment, overall perceptions and brand attributes and associations. This format of research is more closed ended, where respondents are given a select number of options and decide among the answers provided to them. This type of research also yields measurable results on a statistically significant level for a brand to measure its performance over time. Content or message testing is also conducted to check for preferences among a much wider audience than through qualitative research.
Quantitative research can up-level your thought leadership strategy by generating a public relations report or study where a company can collect data around a few topics it is well-known for. Then, the PR team can pitch out newsworthy stats or information to reporters while the marketing team can publish these findings across social media channels. Quantitative market research is useful for creating benchmarks and targets for improvements. Other important, and sometimes necessary, types of quantitative studies include market sizing and market segmentation.
Marketing Tonality (Competitive Research)
Market research can provide a holistic view of a company and their industry, the challenges they will face, future trends to capitalise on, potential opportunities for growth and the space they occupy in the competitive messaging environment. The LEWIS Research team does this by conducting secondary market research. A competitive analysis in marketing begins by defining a business' competitors, establishing the scope for the project and figuring out what information will be most helpful to the team. Once a framework is established, an in-depth look at the industry and market is put together. We use sources such as industry reports, marketing intelligence, trend forecasts, news and press coverage, competitor marketing materials and social media to create a wide lens of the competitive environment. Finally, the information is presented and delivered in a marketing tonality deck. Insights from our industry research and competitive analysis, such as geographical areas for growth, technology trends to focus on and opportunities to stand out from competitor messaging, create a well-informed understanding of the company, its competitors and its future.
Media Measurement (Structure Shared of Voice)
As a part of a broader marketing and public relations strategy, many companies want to earn positive news coverage, but they don't know how to measure or evaluate the coverage they are receiving or what share of voice they have in the market for certain topics. Research can measure a brand and its competitors' media coverage over a set period of time — outlining newsworthy announcements, which publications are covering specific companies and what topics and trends are being discussed in the media. These insights are used to inform a more focused media relations strategy.
We use a top-down, bottom-up approach in creating our Structured Share of Voice (SSOV) reporting. To begin, we work closely with a brand to establish the scope for the project, determine competitors to track and select which keywords and phrases are of utmost importance for creating Boolean searches of media data. Once created, the Booleans are fine-tuned through a process of cleaning the media data and updating key terms or phrases. We then use our search tool to download the company's coverage over a set period of time. After collecting the data set, we comb through the findings to clean out any additional variance (where applicable), specific to the client's request, oftentimes removing press releases and industry reports. Once the data set is in tip-top shape, we conduct an in-depth analysis and begin the deck creation process where data on the share of voice, share of conversation, reach, high value coverage and top news mention sources is highlighted.
Getting Started
Sometimes a project may only require one type of market research. Others may call for multiple methods of market research. It is important to talk to a market research team to better understand priorities, timing and budget for a research design that best suits the needs of the project. With market research,  strictly adhering to all data privacy laws is crucial. Work closely with vendors to implement additional data quality measures in your project. Research is only valuable if it can be used to help guide your business. Selecting the right research method enables your brand to receive valuable results, foster consistent communication and even have a little fun along the way.
Need help starting the right market research project? Reach out to our research experts to learn more and start a discussion!