After a few years of working in public relations, there are a few lessons I've learned: research is key, media relations are important and no PR practitioner will get anywhere without investing time and energy into thoroughly getting to know your media. This does not solely mean reading the news now and then, skimming over a headline once in a while or scrolling through Twitter while making coffee.
Familiarizing oneself with their respective media landscape is absolutely crucial for every single aspect of any public relations campaign or communications strategy.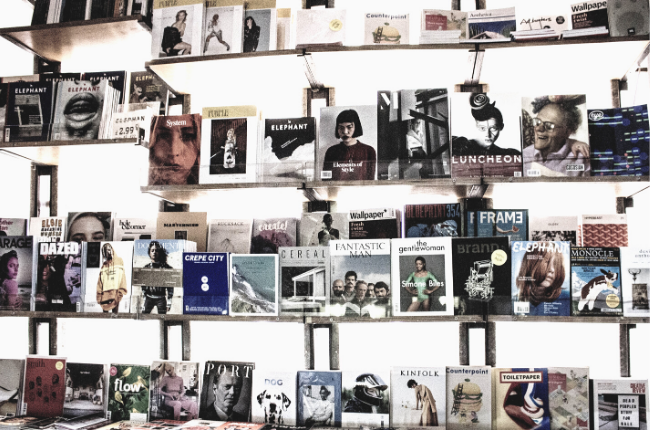 Related: How to Perfect Messaging Across Public Relations Strategies
Do I Need a PR Strategy?
Public relations is a highly strategic and calculated industry. Knowing who is writing about what, when and why is not only an asset — but pivotal for growing into a strong, results-focused, passionate leader of communications, brand awareness and media. In the famous words of Warren Buffet, "it takes 20 years to build a reputation and five minutes to ruin it." Building a comprehensive, proactive, impactful and engaging media relations strategy will make or break a business.
A businesses' reputation can cause stocks to skyrocket, such as the GameStop stock pandemonium, or can lead an organization's professional standing in the market to plummet in a matter of minutes, like the obstacles of social media giant, Facebook. Being prepared — regardless of the circumstances, especially in today's digital age — is a competitive advantage for business resilience.
In this article, I will outline the four key elements that every media relations strategy requires. First off, let's start by defining media relations.
What Is Media Relations?
Media relations is the relationship an organization or public relations professional has with the press. In order to be successful, PR pros must build meaningful relationships with the appropriate media contacts, whether it be a journalist, a writer, an analyst, an editor, for the relevant media outlet to ensure optimal media representation and brand awareness of your brand. If there is news to share, knowing who to send a press release to is highly important, as the purpose of a press release can be seen as a valuable news sources and a channel for the symbiotic relationship between businesses and journalists.
1. A Research Mindset
The first step of any successful media relations strategy is to research your media landscape. Invest time into researching what kinds of news outlets are out there, what they are specifically covering and who is writing what kinds of articles. Recognizing that a publication covers tech, business, culture and politics, for example, is simply not enough. With ample research, PR teams should be able to identify the deeper extent of these large, ill-defined categories for media coverage. Tech can mean everything from artificial intelligence to data protection, to IoT, to cybersecurity and everything in between. Similarly, politics can signify international relations, regional governments, elections, legislations, regulations and much more.
The possibilities are endless. While it may seem daunting, in the end it is entirely beneficial to be confident in knowing what The Washington Post is covering versus Axio, Security Magazine, San Francisco Business Times or TechCrunch, as each and every news outlet is unique and distinctive in its own way. Being able to quickly recommend where to pitch a product announcement or the differences between an op-ed and an editorial column will come in handy when your boss asks — and it's always better to know this information top-of-mind. Along with your regular PR activity, incorporate time to read through different articles, including feature stories, roundups, product news, business columns and everything else possibly published in between these classifications.
2. A Desire for Knowledge
Secondly, venture into the unknown. Similar to the days of studying throughout a college semester, invest time on a daily basis probing into what you do not know for your media strategy. Interested in how your local government is supporting the growth of and funding for regional education? Read about it. Have a burning desire to memorize every fact about the 480 companies that went public in 2020? Read about it. Curious about the hottest chili pepper in the entire world? Read about it. Knowledge is power, and a key tip for public relations professionals is to be an expert on everything relevant to your brand.
3. A Creative Tactic
The third key element of any successful media relations strategy is creativity. Being able to think outside of the box in your media relations strategy will help enormously with crafting outstanding media pitches, creating impactful relationships and developing a strong PR campaign that differentiates your brand from competitors.
You will be able to expand your creativity if you develop strong clear objectives and goals for your media relations strategy. A strategy cannot be properly developed, unless you and your fellow employees properly develop goals that will help your business grow. Whether this means increasing sales of specific products or draw attention to your monthly newsletter, there are plenty of objectives that can be used to strengthen your business. Before you get too creative, you will also need to understand your target audience. Connecting with your audience is how business get more attention and become increasingly successful.
In order to find your target audience, you will have to take part in research involving social media and publications that members of your target audience read. For example, if you are working for a rock music company, you would want to reach out to publications that focus on rock and roll, including Rolling Stone, Consequence and Pitchfork. If you wanted to find more people in your audience on Facebook, you could look up various rock groups just by typing in "rock groups" in search. You would find plenty of groups with members you can reach out to online. To further become creative, it helps to have strong visually storytelling skills. You will want to include sophisticated and appealing visuals for media relations, especially when working on press releases and campaigns. In today's day and age many of us become interested in various brands, because of unique and beautiful visual elements. If you do not consider yourself to be a visual expert, reach out to somebody at your company who is and ask if they can help with your efforts.
In the words of the legendary conceptual and performance artist Marina Abramović, "If we go for the easy way, we never change." This does not just apply to PR and media relations, but it also relates to people's personal and professional lives, regardless of their backgrounds. Through a combination of hard work, diligence, research and time investment, PR professionals can leverage the utmost level of creativity in order to create content that stands out, is unique, spicy and interesting to the media. News should not always be dry, technical and wholly business focused. You should strive to stand out from the rest, and develop tactics that are equally engaging and informative. While that might not always seem like the easiest combination, being creative is a wonderful way to find that balance. It's wise to take a creative spin on any media relations and public relations strategy — and it will count in the long run.
4. A Proactive Approach
Last, but definitely not least, is our fourth key element: look to the future. The key to a successful public relations campaign isn't always the media pitch. Sometimes, it's as simple as sharing thoughts with an editor or a journalist if you come across a particular article of interest. Take the time to be visible with media and don't be intimidated to initiate a thoughtful conversation, which can help lead to meaningful and media relationships. Make sure to maintain a continuous and open channel of communication. Proactivity is everything.
Investing the time to truly understanding the trends taking place in your industry and forecasting where the space is going in the future is absolutely critical for any noteworthy media relations strategy. Adding on to that, encourage your company and business partners to have a unique point of view on industry trends and predictions. Empower your brand to take a controversial and remarkable standpoint, as this is what will stand out with media. Look ahead at what's going on with the industry and create evidence-based speculations for the future. This can be as simple as sharing a social media post, building a marketing plan, developing a thought leadership blog post or jumpstarting a creative pitch that investigates industry trends.
At the end of the day, if the above tactics are combined with an investment in time and resources, anyone can nail down an impactful, positive and successful media relations campaign. Getting to know your news sources, media and target audience will be crucial, as is investing in research. These strategies will take any PR professional far and beyond the norm. Refrain from passing over the other elements, as PR is about the formula and the long run, rather than the individual points.
Need help building a media strategy for your PR plan? Check out our public relations services and contact us today.