You're about to graduate, or you've already graduated (Congrats!) – and now you're looking to start your next chapter in life: the world of employment. Welcome.
Having graduated from the LEWIS Graduate Programme this year, I've been in your position and know what you're thinking. What does a career in PR & Marketing look like? Is this the right career for someone like me? So here I am now, talking to two Account Managers, Yla O'Riordan and Gemma Sowerby, discussing their path to LEWIS, how they found the Graduate Programme, and how they got to where they are now.
Taking a trip down memory lane
Let's talk about your path to the LEWIS Graduate Programme
Yla:  
I studied Geography as my undergraduate degree at Newcastle University, and then went on to do study PR & Marketing at Cardiff University. Whilst doing my master's, I took an internship for a non-profit organisation doing PR and spent a few weeks at a PR agency.
Gemma:
I studied English & French at Manchester University, and whilst studying took part in various work experiences – ranging from more journalism-based work to being involved in student media. During my year abroad, I did work experience at a global logistics company, working in internal comms and branding. From all this work experience, I wanted to combine all the features I liked from the corporate business side with the journalism aspect, which led me to PR.
Climbing the ladder
Having joined the LEWIS Graduate Programme after university, what was your career progression like?
Gemma:
In short – "Quick AF"
Since you're learning on the job during the six months of the Graduate Programme, you get a lot of responsibility straight away. After the six months of the PR graduate training, you reach a level that you would get to if you spent a year at other agencies. Also, because of the support and the opportunity for you to ask questions from the senior people in the agency, you're able to learn about the processes really quickly.
Even when you've completed the programme and have become an Account Executive, the level of progression and opportunities available don't end there.
When you're an AE (Account Executive), you get to learn more about management tasks involved, and when you're an AM (Account Manager), you get to be more involved in strategy and planning.
Yla:  
Like with Gemma, the progression at LEWIS has been super speedy.
For me, the only difference was that when I was an AE, one of my clients needed organic social work, so I started picking this up. Then came another opportunity where a new client was looking to get PR, paid and organic social, and digital marketing. I was put on this new client account and started learning how to do the digital work.
Over time, I was given more opportunities in digital marketing as I progressed to an account manager. I started having fewer PR clients, and more clients who wanted solely digital work, such as paid media or media buying.
Whenever I knew there was a client being pitched for, or a project I was interested in, I would ask to be put on it and get involved.
One of the best things about LEWIS is that not only can you progress your career upwards, but also in the direction of your choice. You can diversify the work you do and experience new things, but still progress upwards and develop plenty of skills.
I was also given the opportunity to take many training courses – from seminars on LinkedIn, a project management course run by PRCA and a UX course.
Gemma:
Even though I stayed on the B2B PR path, I was still able to expand my knowledge of marketing and digital, despite not being directly responsible for these aspects. As an agency, we all completed Google Garage training, which covered all the basics of digital marketing and was really interesting.
As accounts are becoming more integrated (i.e. PR and digital), the agency is able to offer flexibility, and if clients do ask for more services, we are able to share the knowledge across teams.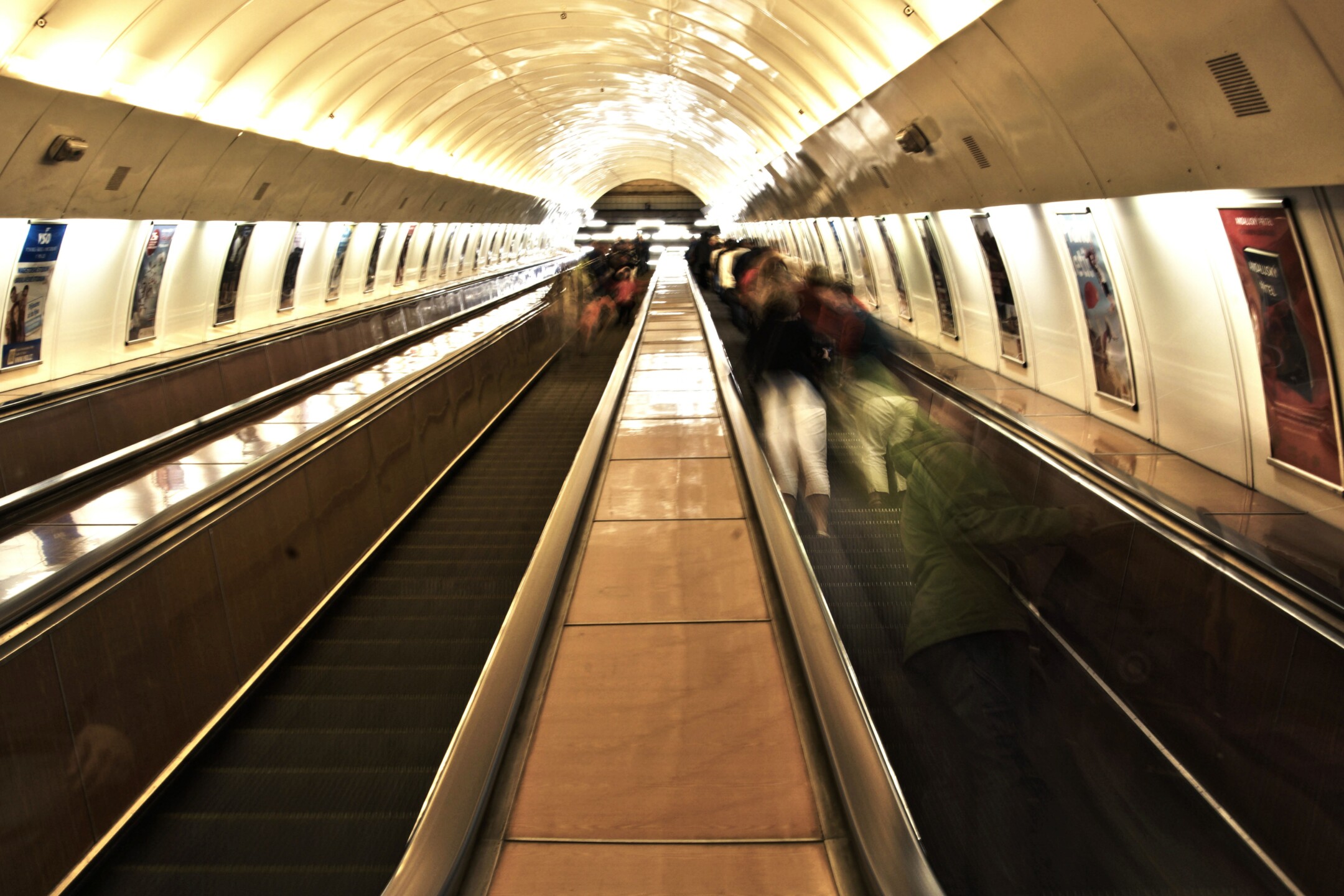 The yellow brick road at LEWIS
What has been the highlight of your career so far?
Yla:  
For me, winning LEWIS legend (our monthly employee award) was a highlight. I won £100 in cash – and this was because I got the International editor of the Economist to go to one of my client's event in Geneva, and the editor hosted 11 interviews. This led to the editor writing a two and a half page on my client, in the Economist.
Another highlight was when I was involved in a media buying project – where we organised videos to be displayed on the London Underground for a really exciting client – it was great to see it live!
Gemma:
This year, I've been given many opportunities to travel for work. I've travelled to new business pitches around Europe and visited Paris and in Amsterdam and for client meetings.
I also completed my secondment in the US where I went to the San Diego and New York offices, and spent time in San Francisco too. Here, I was able to meet my US colleagues, learn about their client base, learn about how the US media works, and share my knowledge about how the UK media works too.
If you're ready to start your career in PR and digital marketing, take a look at our Graduate Programme now.