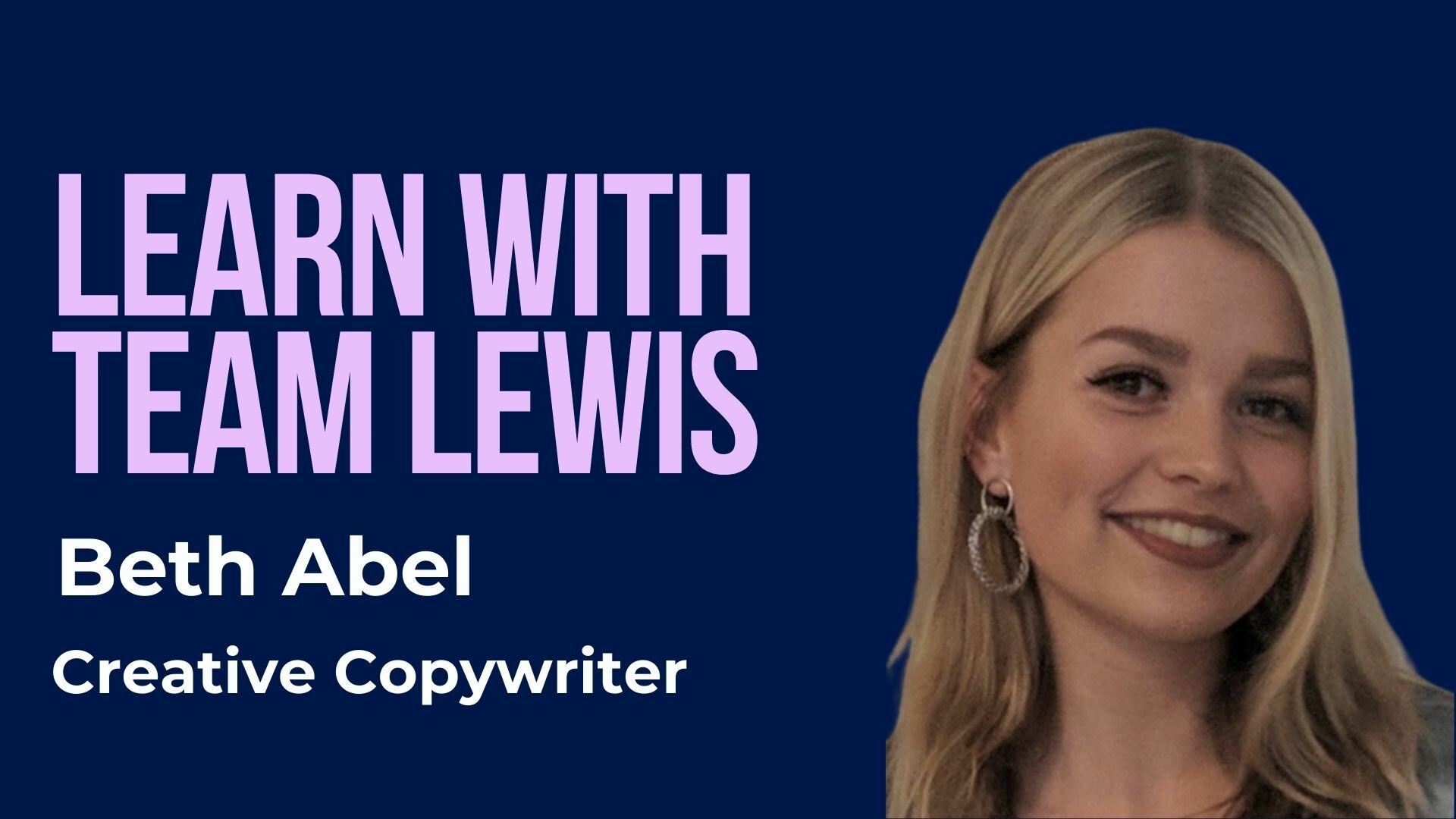 Love them or hate them, TV commercials remain a vital medium for brands to reach customers at home. Spend continues to rise year-on-year, with over £4 billion spent in 2021 alone – which is unsurprising when you consider that TV accounts for 90% of the average viewer's video time. 
But while acknowledging the importance of TV ads is useful, acknowledging the importance of getting them right is the thing that drives you towards creating something truly meaningful. And an essential part of making an impact is through storytelling. This is where the copywriter comes in. 
Whether the words are spoken or seen, making every character count is crucial to how the intended message is communicated. A good advert makes someone consider spending money. A great advert ignites an emotional response and compels the audience to invest.  
So, without further ado, here are three tips for writing a TV ad that not only generate profit, but also lay the foundation for genuine, lasting relationships.
3 Top Tips for Writing Compelling TV Commercials
1. CHANNEL YOUR INNER AUDIENCE 
Most of us with experience in advertising know that attempting to target everyone at once can be perceived as inauthentic. This blanket approach can also lead to missed opportunities to engage the people who might actually be interested in the product. 
But it's not enough to simply pinpoint a specific group of people to target. You must take the time to actually understand them. It's about being able to think like your audience, instead of as a creative. 
Let's say you want to advertise a moisturiser aimed at young women. What are their skincare concerns? When do they typically use this type of product? How can it add value to their lives? The answers can be leveraged to create language that appeals to them specifically.  
When you convey these messages effectively, it helps you establish a relationship right off the bat, by showing that you really understand what they want.  
Related content: Ten Visualisation Tips For Copywriters

2. MAKE FRIENDS WITH STRATEGY
When writing for a client, their business strategy can help to define the way you approach the copy. Creative exploration is crucial – but you should still seek to develop a holistic understanding of the specific product you're promoting; how it fits within the company's wider ecosystem; and how they want to position it. 
This overarching knowledge allows you to build an authentic narrative around the product and informs you of the unique benefits that are key to convey.  
If you're advertising a business as a whole, look at ways to break down any technical language into simple terms, and focus on the areas that make it stand out against competitors. Always ask the question, 'why would I choose this brand?' And answer it in your copy! 
Strategy can be a scary word for us creatives, but ultimately, it's an essential tool for drilling down into the subject matter and constructing messaging that allows it to shine. 
3. SPRINKLE ON THE MAGIC
Think about the most poignant advert you've ever watched. Maybe it was the cinematography that made it special, or the soundtrack. But more than likely it was the narrative that made it memorable.  
You might not be scripting a John Lewis advert. You might even be writing for a funeral home. But whoever the client, treat your advert as something that deserves to be seen and heard. Something that you're genuinely proud of!  
Now you understand how to build a relationship with the audience, and the key things to include in your messaging, consider how you can add the magic that will make your ad inspiring.  
Is it a bold, daring statement in the first few seconds? Emotive language that harnesses specific needs and wants? A tagline that beautifully summarises the value? Think about what would stop you in your tracks as you left the room to boil the kettle, and write that. 
Related content:How To Make Cinematic Videos For Your Next Campaign
Summary
The more you actively apply this thinking, the more compelling the output of your copywriting can become. Sadly, there is no failsafe formula for producing the perfect ad every single time – but these tips should form a checklist to help you avoid tunnel vision, make your messaging impactful, and, of course, nail the brief. To summarise: 
It's not enough to select your audience you must also speak their language, so take the time to learn about AND understand your audience.

 

Learn a brand's unique proposition and how best to convey this to its audience. 

 

Finally, make the TV commercial memorable! Whether you use humour, emotive language, or a bold statement,

ask

yourself

'

is this attention-grabbing?

'

 
Happy writing! And if you need any help with storytelling, getting creative, or your marketing strategy in general, reach out and we will be happy to help!