We sang Happy Birthday as we washed our hands, we got a bit smarter with weekly virtual pub quizzes and we happily broke countless wooden spoons and dented our favourite saucepans as we clanged and applauded every Thursday evening in honour of our nation's heroes during #ClapforCarers. If nothing else, 2020 was an odd one!
Social media became even more present in our lives in 2020. Instagram, Facebook and Twitter became some of the ways we could connect with our loved ones, lift our spirits and stay informed.
Last year seems to have touched all of us in many ways. So, hold onto your loo roll, sit back and let's reflect on all things trending in 2020.
January
In the first weeks of 2020, the World Health Organisation (WHO), declared the outbreak of the Coronavirus pandemic a global emergency as cases across the globe began to rise exponentially.
Closer to home, Prince Harry and Duchess of Sussex officially took a step back from their senior roles and public duties as members of the British Royal Family, with an official announcement made on the @SussexRoyal Instagram account (amassing over 1.7 million likes).
February
Top social media platforms, Facebook, Instagram and Twitter were hacked in the early days of February. A group of hackers temporarily took over various high-profile accounts to demonstrate vulnerability of social media users, writing 'even Facebook is hackable'.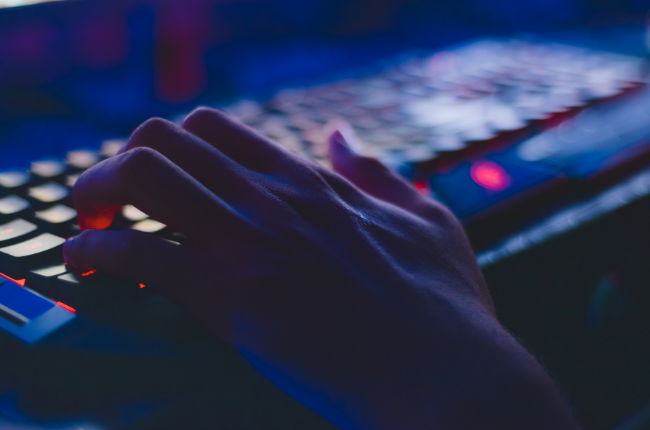 The cast of Friends finally confirmed the rumours that Joey, Rachel, Ross, Monica, Phoebe and Chandler would be returning for a reunion special. The cast made official announcements on their personal Instagram accounts, posting the same picture, with the caption 'It's happening'. The news was very well received with likes reaching 24+ million on all of the posts together.
In entertainment, South-Korean thriller, Parasite, smashed box-office records and made history as the first non-English language movie to win Best Picture at the 92nd Academy Awards.
March
Images of returning marine life in the canals of Venice, Italy flooded social media. The water in the usually bustling canals appeared clearer for the first time in years. This came as a result of the significant drop in pollution in the waterways following Italy's firm lockdown.
Social media is nothing if not a source of real-time information and sentiment. This was made clear on Twitter as the social media platform promoted public hygiene awareness by creating a new handwashing emoji alongside hashtags like #HandWashing and #SafeHands. Thanks Twitter!
April
In light of the global pandemic and the increased reliance on social media for communication, Facebook announced they added a 'care' reaction button to likes to allow users to show their friends and family support during the isolating pandemic.
#ClapforCarers became a national campaign in the UK. Every Thursday evening at 8pm, Brits stood outside and lent out of windows to applaud the sacrifices of the nation's NHS staff and other key workers during the pandemic.
May
Elon Musk announced the birth of his son with his partner musician Grimes. The billionaire caused a stir on social media when he revealed the name of his son; X Æ A-12. What was an innocent announcement led to countless memes flooding social media speculating the pronunciation of the baby's name.
May proved a busy month for Musk. His aerospace company, SpaceX, partnered with NASA to successfully launch the crewed Dragon spacecraft.
June
Following the death of George Floyd in Minneapolis, Minnesota, countless people in countries around the world took to the streets in protest of racial injustice and police brutality. The world took to social media to share individual stories and personal experiences, and shared sorrow and collective anger.
Following a number of controversial tweets that violated Twitter's hateful conduct policy, the platform permanently suspended Katie Hopkins in an effort to 'keep Twitter safe'.
July
Another hacking scandal in 2020! Bill Gates, Kanye West, Barack Obama and some 130 other accounts were hacked on Twitter. The hackers utilised these high-profile Twitter accounts to request donations in Bitcoins.
India made news after banning over 50 Chinese-made apps from being used in the country, including the popular app TikTok. This ban left 120 million TikTok enthusiasts without access to the dance challenges, funny videos and sponsored influencer content.
Vigilante activity was the theme of July, as perhaps the most famed and adored bandit struck again! The mysterious street artist, Banksy, tagged the London Underground tube carriages with coronavirus inspired paintings of sneezing rats titled 'If You Don't Mask, You Don't Get'. The Instagram post now has 5.45+ millions views and 1.4+ million likes.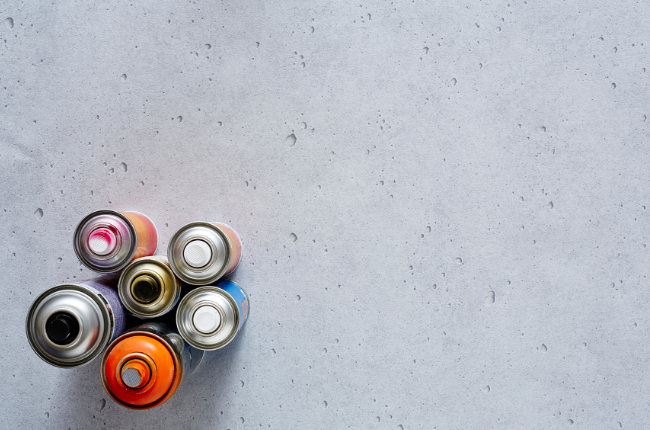 August
In wake of TikTok's success, Instagram announced the launch of a new Reels feature compete with the popular video-sharing platform. The new 'multi-clip, 15-second video' feature closely resemble and rival the same format as the videos of TikTok.
Twitter and Microsoft went head-to-head in a battle for TikTok. The two companies began negotiations for acquisition of the app.
A month of social media news, Facebook announced the launch of a $25 million programme to support diversity and inclusion efforts. The programme, that offers funding, resources education, development and support to black creators came after increased public outcry for large social media platforms to support the Black community.
September
Sir David Attenborough gave the world a treat in September when he joined Instagram. The soft-spoken-nature-loving-legend made his Instagram debut with an important message about the world's collective environmental responsibility, warning us that 'the world is in trouble'.
Attenborough vs. Aniston! Sir David's arrival on the social-platform also broke records for the fastest time a person has reached a million followers. This title was previously held by Jennifer Aniston after she joined the app in November 2019.
October
Tik Tok announced a partnership with Shopify, the ecommerce platform. Much like features on Instagram and Facebook, the deal between the two companies aims to increase promotions for merchant companies to reach younger audiences and drive sales.
November
The race was finally over! 45th US President, Donald Trump was defeated in the 2020 US election by Democrat and former Vice-President, Joe Biden and his VP elect, Kamala Harris. The nail-biting election came to an end with Biden-Harris announced as the country's next projected President and Vice President. 
Additionally, this election made history as Kamala Harris became the first female, first Black and first Indian, Vice President of the United States.
PlayStation released the highly anticipated PS5 to the public. The new console had gamers excited with a host of new features, including 3D audio, Blu-Ray playback and a new PS5 games line-up announced too.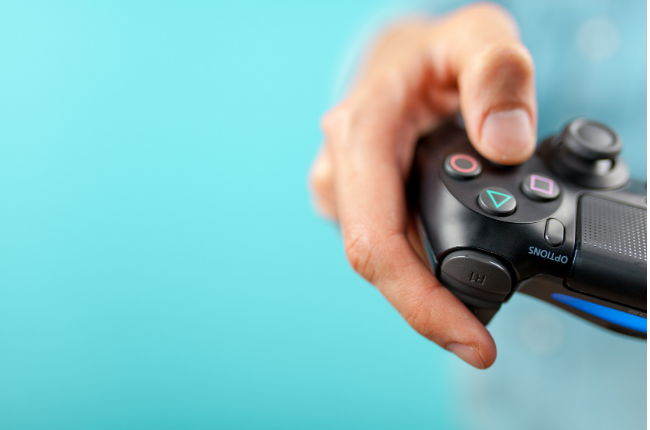 December
Another Instagram statistic update before the year draws to a close. Portuguese football legend, Cristiano Ronaldo became the most followed account on Instagram with 250 million followers, surpassing the former titleholder, Ariana Grande who has a modest 208 million.
The sentiments of 2020 were captured in Pantone's colours of the year – Illuminating and Ultimate Grey. A yellow and grey tone signifying hope and despair, the two colours represent the challenges and triumphs we all experienced this year.
And finally, the news we had all been waiting for, the first coronavirus vaccine had been approved (yay!). A 91-year-old woman from the UK, Margaret Keenan, became the first person in the world to be administered the Pfizer jab. Since then, politicians such US Vice-President Mike Pence and President-Elect, Joe Biden have received their vaccines live on television.
2021
If the unprecedented events of 2020 have taught us anything, it is that we perhaps cannot and should not predict what 2021 will have in store. However, what we can say with certainty is that we will continue to bring you the latest news, updates, and viral posts every Friday. If you would like to stay up to date, sign up to our weekly social media newsletter below.