Born in 2010 as a simple, singular photo-sharing app, Instagram has come a long way. Since it started to make video posts available in 2013, Instagram has now taken the next big step with the launch of IGTV.
The long-rumoured IGTV will serve as a separate application and as an additional feature in the main Instagram app where users can post vertical videos that can be up to an hour long. With big-name creators already on-board with ready-to-launch content, it's clear Instagram wants to attract big internet names to IGTV, even though ad-revenue isn't available to creators yet.
But how are users going to respond to such a huge new feature? If Snapchat has taught the social media world anything this year, it's to tread carefully…
Granted, no one is being forced to use the feature, but as Instagram's focus is being skewed towards content that perhaps not many people asked for, could users could grow resentful of an app that tries to do too much?
Sometimes, simplicity is bliss, in-fact, that's what the major pull was for certain apps when they first originated. Twitter was just sending a 140-character message. Snapchat took a 15-second picture before disappearing forever. And Instagram was a place you could post a single picture… maybe with a filter if you were feeling crazy.
Nowadays, whilst these apps still have the same fundamental premise, the abundance of extra features have turned them into multi-purpose platforms. Whilst generally successful, Snapchat learnt the hard way this year that constantly expanding and changing the features of your app in order to focus more on multi-media content and revenue generation can lead to a major backlash.
Is that what's in store for Instagram with IGTV? Probably not. The tab for the feature has been seamlessly, and non-intrusively, integrated into the app and it doesn't interfere with any other features. If you never wanted to even look at IGTV, you really don't have to, meaning that users won't become resentful of the new change.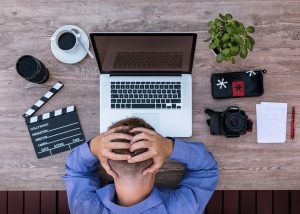 Instagram knew that coming out of the box, this would generate some buzz, so by ensuring that content was ready to go from a conclave of channels, creatives and celebrities, there's already a seemingly endless amount of content to pick from whilst the hype is still hot.
Despite this, the initial lack of ad revenue may dissuade certain filmmakers from seeing IGTV as a legitimate platform to peruse building an audience on. However, IGTV presents yet another way for influences and brand ambassadors to promote products and this one has the added advantage of playing off an audience they've already spent time creating. Despite this, users and brands using these strategies will have to proceed with caution as an overabundance of sponsored posts on a singular platform could alienate viewers.
Those who should be watching this move carefully is YouTube as IGTV could be set to become their biggest rivals. The extended videos of IGTV serve as a perfect place for artists to post music, live performances and music videos. In terms of music-related social media, YouTube has pretty much been the king for over a decade, but now artists who may wish to play off their already substantial audience on Instagram, may stick to IGTV rather than try and cultivate their audiences on a different platform. Why post your new music video on YouTube when you have twice as many followers on Instagram and guarantee more people see it? And with YouTube constantly changing its guidelines on how channels can earn money, many creators are looking for viable alternatives.
One undisputable advantage of Instagram's new service is how it's already tied to its massive user base. IGTV will have millions certain to interact with the new feature in some form from day one. IGTV works both as a completely new product and as an additional feature, meaning it can have the benefit of an already established user-base along with the appeal of a new product launch.
And that may be IGTV's biggest play; it may not pay creators now, but because of how powerful Instagram's brand already is, the potential is enough to draw them in. If you start to build your following now, by the time ad revenue comes about, the money is guaranteed.
This Week's Top Social Stories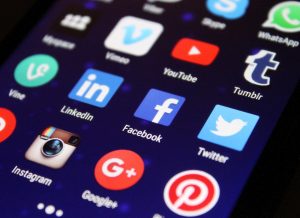 Facebook is rolling out a pilot program for paid group subscriptions. Read More
Snapchat have introduced real-time weather effects to it Snap Map feature. Read More 
Twitter looks to expand their ad revenue potential in China despite the bans in place with their latest exec appointment. Read More
Facebook's Messenger app is set to get auto-play video ads. Read More
Looking to develop brand and influencer partnerships, Facebook have announced a new 'Brand Collabs Manager' platform. Read More
Winner
Maybe it's Because I'm a Londoner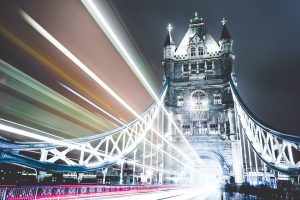 This week, Nike's "Nothing Beats a Londoner" campaign won the first ever Grand Prix prize for the Social & Influencer category at the Cannes Lions International Festival of Creativity. The prize was created with the intention to show how social media has directly influenced creativity. Well, they did tell us that no one could beat it!
Loser
UtterShock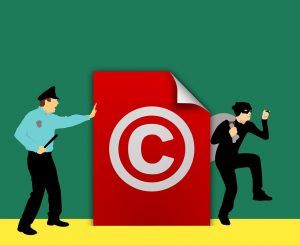 Singapore-based photographer and Instagram influencer, Daryl Aiden Yow, was exposed to have been posting other people's photos as his own, including images from stock-photo sites like Shutterstock. Revealed after he announced a deal with Sony, the controversy has ignited an industry conversation about brands partnerships with influencers.
Creative
140 Legs or Less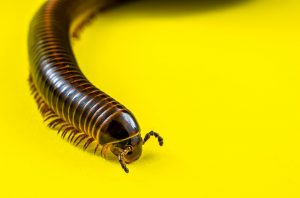 It's a real bugs life for eco-management brand, Greenscape who have decided to spread awareness about the hazards of e-waste through its #TinyBugsTweet Twitter campaign. Special tweeting beacons have been installed in dumps across India and every time an insect comes within close to a beacon, it sends out a tweet relaying the campaigns message.