We are living in a highly visual world. The apps you use, the websites you scroll, the social media posts you like, have all been carefully considered from a visual content perspective. Is this the right colour? The right photo? Does this concept make sense for the message we are trying to communicate? These are the kinds of questions every graphic designer or art director asks themselves during their design process. When digital marketing and graphic design work in tandem, the results can be phenomenal. It can breathe life into a brand and influence a potential customer's decision.
So why is graphic design important? You have to start with the user.
Visual Communication Is Key in a User-First World
Understanding your target audience and those who engage with your brand is crucial. Great design will always be two steps ahead — anticipating your potential customer's opinions and experiences. Establishing a target audience or demographic is an important step in aligning the business goals of both marketers and designers. Once that is decided, the team can work to figure out underlying motivations and behaviours that will drive consumers. Taking all of this into consideration, marketers and designers can then figure out the most user-friendly way to convey their visual communication to their consumer base and ultimately gain trust.
Great Graphic Design Can Convey Your Brand Story
Every brand has a story to tell, and good graphic design is oftentimes the most effective communication tool. When words are limited, designers leverage visuals to send the right message. Visual devices can range from colour, sizing and shape, to composition, hierarchy, and typography, all of which can be used to communicate ideas with impact. On top of that, a brand can't simply exist as a logo. Brand identity manifests itself in all other materials like product packaging, web design and advertisements. If done right, an image or other design elements can singlehandedly delight and inspire and add clarity to your messaging, all while keeping your brand's story at the centre.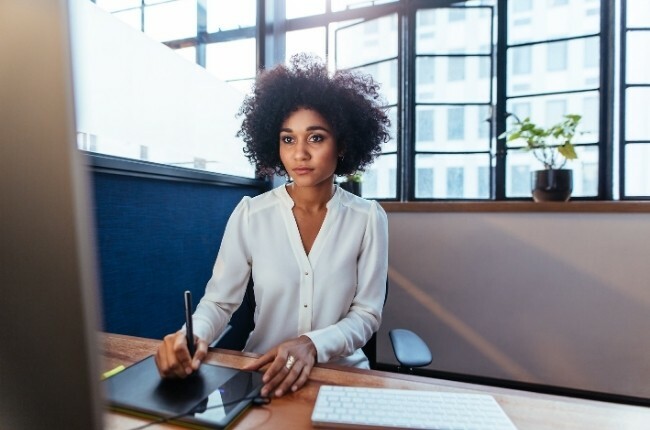 Consistent Design Elements Pay Off
Having the right design approach can give your brand the credibility and legitimacy it needs to succeed. Consistency across visuals is key, and following a specific set of brand guidelines can help achieve your goals. This ensures that all visual elements of your brand speak the same language. Additionally, a consistent brand image instils a particular visual identity in your audience's minds, creating brand recognition that will last far longer than the 30 seconds they spend viewing your billboard. With attention spans declining, it is imperative that brands make the visual impact they need to get the right consumer and beat their competition.
Effective Graphic Design Leaves a Lasting Impression
Above all, great graphic design reflects your brand identity, making it an essential part of any digital marketing strategy. Creative concepts, that add visual appeal and are executed across different mediums consistently, will elevate your product, and ultimately build a stronger, more engaged consumer base that believes in your mission.
What's the state of your branding? In need of effective graphic design support? We would be happy to explain our design process and how it can benefit your business. Check out our creative services and contact us.