Jabra: Driving Awareness and Sales in the UK
---
Jabra, a Danish brand specialising in audio equipment, came to TEAM LEWIS with a need to drive sales and awareness in the UK market. The challenge was clear: to build a following and spark interest in the Jabra brand emphasising its dedication to high-quality audio engineering.
Strategy
TEAM LEWIS started working with the Jabra team to further understand their consumer audience. Together, they developed an upper-mid funnel TikTok strategy aimed at appealing to users in four areas:
Fitness
Technology
Music
Travel
With research and insights into each of these psychographics, ad copy and creatives were carefully tailored to suit each audience segment. The ads focused on the product's advanced tech capabilities and benefits. Inciting call-to-actions were added to meet consumer needs and encourage their purchase.
Results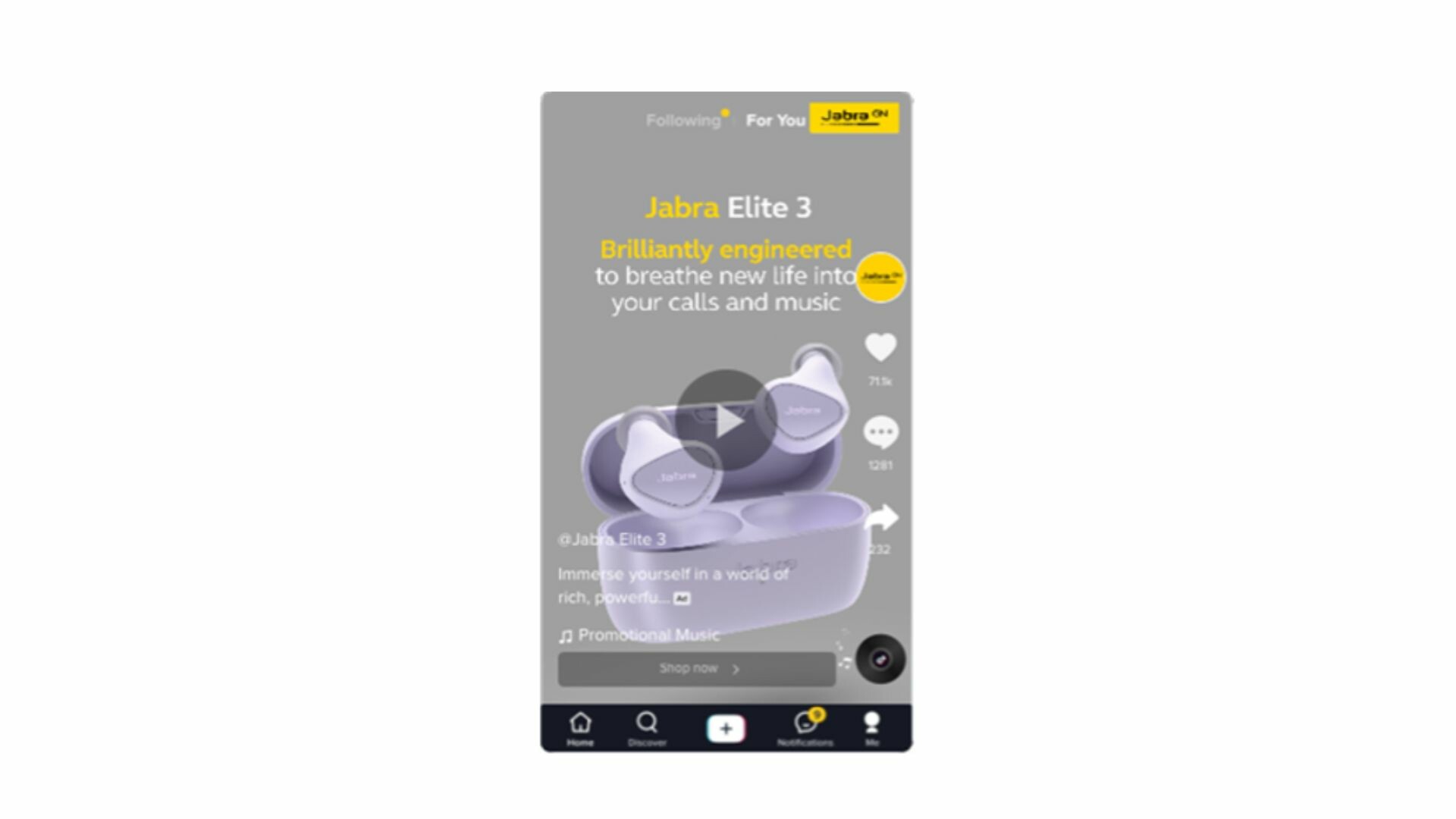 The ads reached 2.5 million TikTok users, introducing them to Jabra brand. They drove 65,391 visits to the Argos product page, outperforming platform benchmarks. The average cost-per-click was £0.26, which is below the industry average.
There was an increased product awareness of Jabra's Elite 5, which had a positive halo effect across the range. These ads brought attention to the brand with a large number of consumers, which has been a noticeably positive benefit for Jabra.
Interested to see what TEAM LEWIS could do for your brand? Fill in the form here to find out.